⭐ THEATRE FAN – TOP FAVOURITE SHOWS OF 2021 ⭐
So as 2021 is coming to a close, and I'm unlikely to be seeing anymore theatre this year, here is a look back at the Theatre Fan – Top Favourite Shows of 2021.
I got to see 59 different productions this year (though 77 performances), which considering theatres only started reopening in May 2021, is pretty impressive.
I saw lots of different shows this year, even a few more plays than usual. As always I try and keep seeing lots of different shows and in different venues, big or small.
Lots of shows were absolutely fantastic this year and even if the show wasn't for me, I can honestly say I at least at the bear minimum enjoyed most of them.
Here are my top favourite shows from 2021, in no particular order.
---
Sunset Boulevard In Concert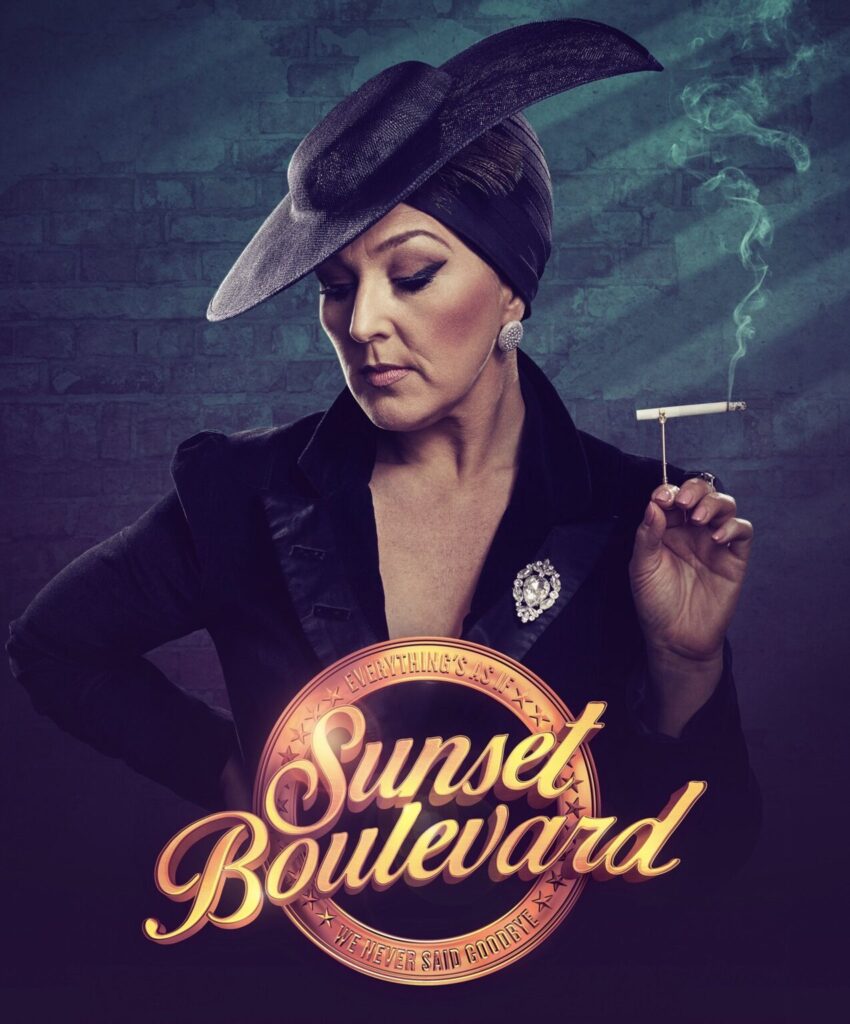 Quick Fantastic's concert production of Sunset Boulevard was one of the first things I saw as theatres reopened.
Featuring an absolutely star-studded cast with Ramin Karimloo, Zizi Strallen, Jeremy Secomb and accompanied by a 24-piece orchestra, conducted by Alex Parker, the score sounded absolutely divine.
The concert was led by Mazz Murray, starring as the iconic Norma Desmond. She brought a really different take to the character that I'd not seen before, really playing up the manic comedic moments of the show.
Murray has fast become one of my all-time favourite performers and if you've seen her perform, you would probably feel the same. Her stunning vocals paired with, probably, Andrew Lloyd Webber's best score = Musical theatre heaven.
---
My Son's A Queer But What Do You Do?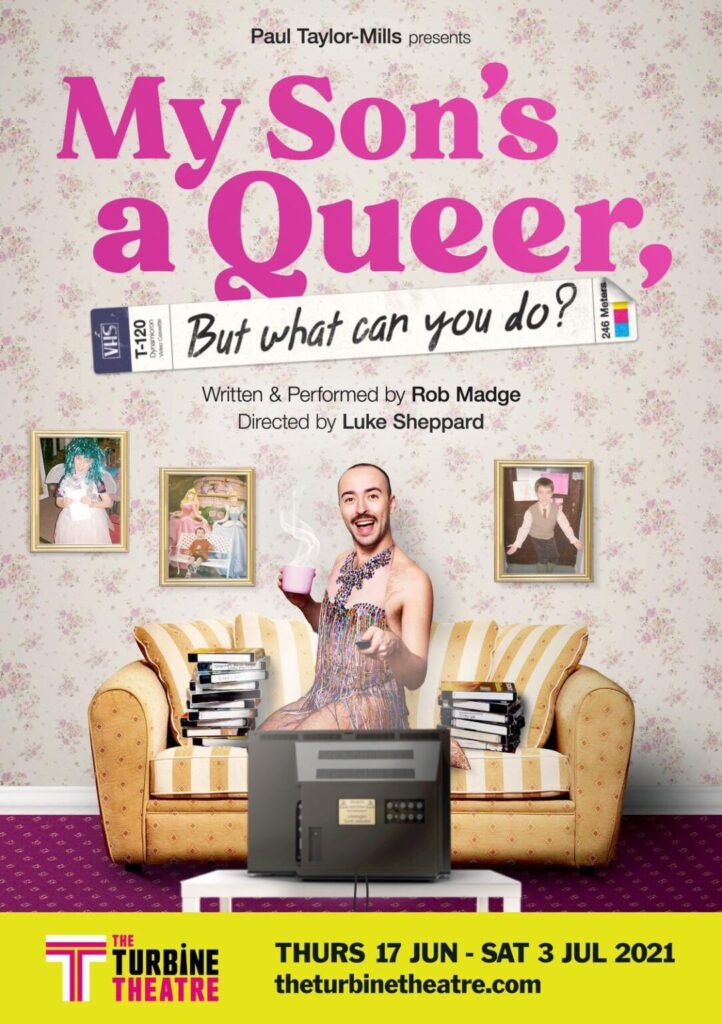 Rob Madge became internet famous during lockdown for their funny home videos of them growing up, super stagey, putting on shows at home with the help of their supportive parents. This led to Madge creating this solo show, talking of these experiences and their quest to put on their very own Disney parade at home.
This hilarious and heartwarming show really showed me how much unconditional love and support from your parents is an absolute gift to those who receive it.
It spoke to me profoundly as a gay man, who like most, remember the struggles of growing up and reduced me to tears numerous times. The world would be a much better place if we all had parents like Robs'.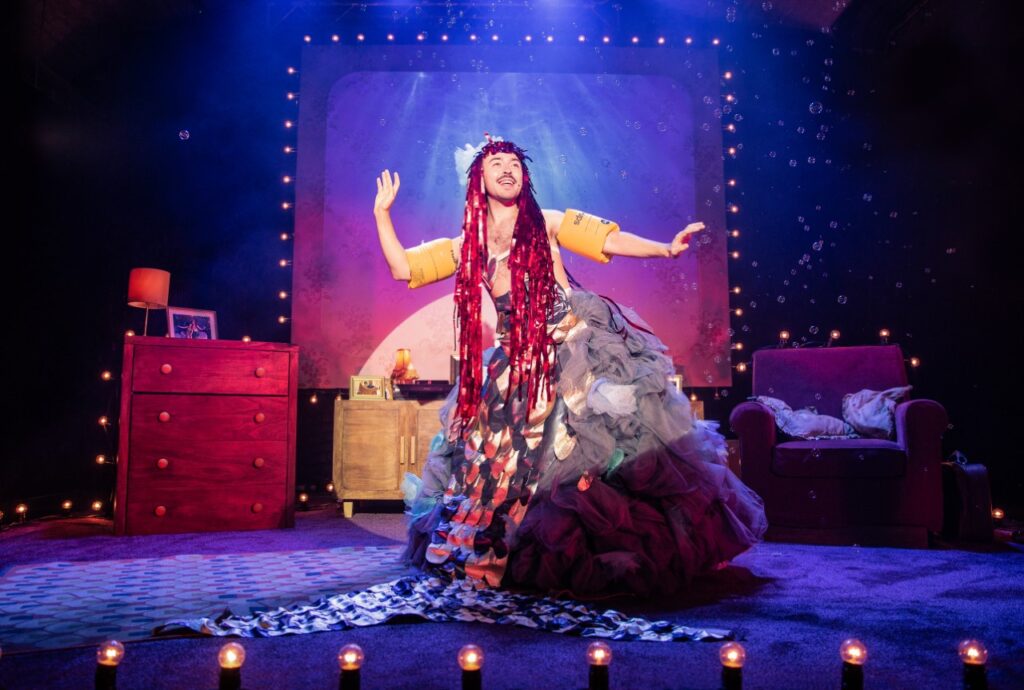 Read the full review – https://theatrefan.co.uk/review-my-sons-a-queer-but-what-can-you-do-the-turbine-theatre/
---
Anything Goes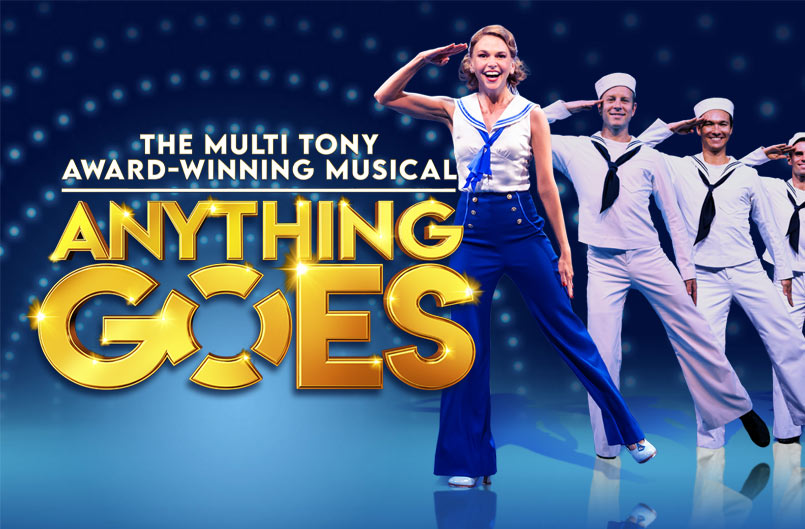 The unexpected London transfer of the Tony Award-winning production of Anything Goes, over 10 years since the Broadway production debuted, was certainly a surprise.
It was definitely worth the wait though, after several delays, opening to rave reviews. This was just pure fun, which was sorely needed after the year we had just endured.
Full of fantastic comedic performances from Robert Lindsay, Gary Wilmot, Felicity Kendal and the HI-LARI-OUS Carly Mercedes Dyer (give her the Olivier already).
That and with London debut of Broadway star Sutton Foster, recreating her Tony Award-Winning role as Reno Sweeney, this was the show to see this summer.
Read the full review – https://theatrefan.co.uk/review-anything-goes-barbican-theatre/
---
The Hunchback of Notre Dame – NYMT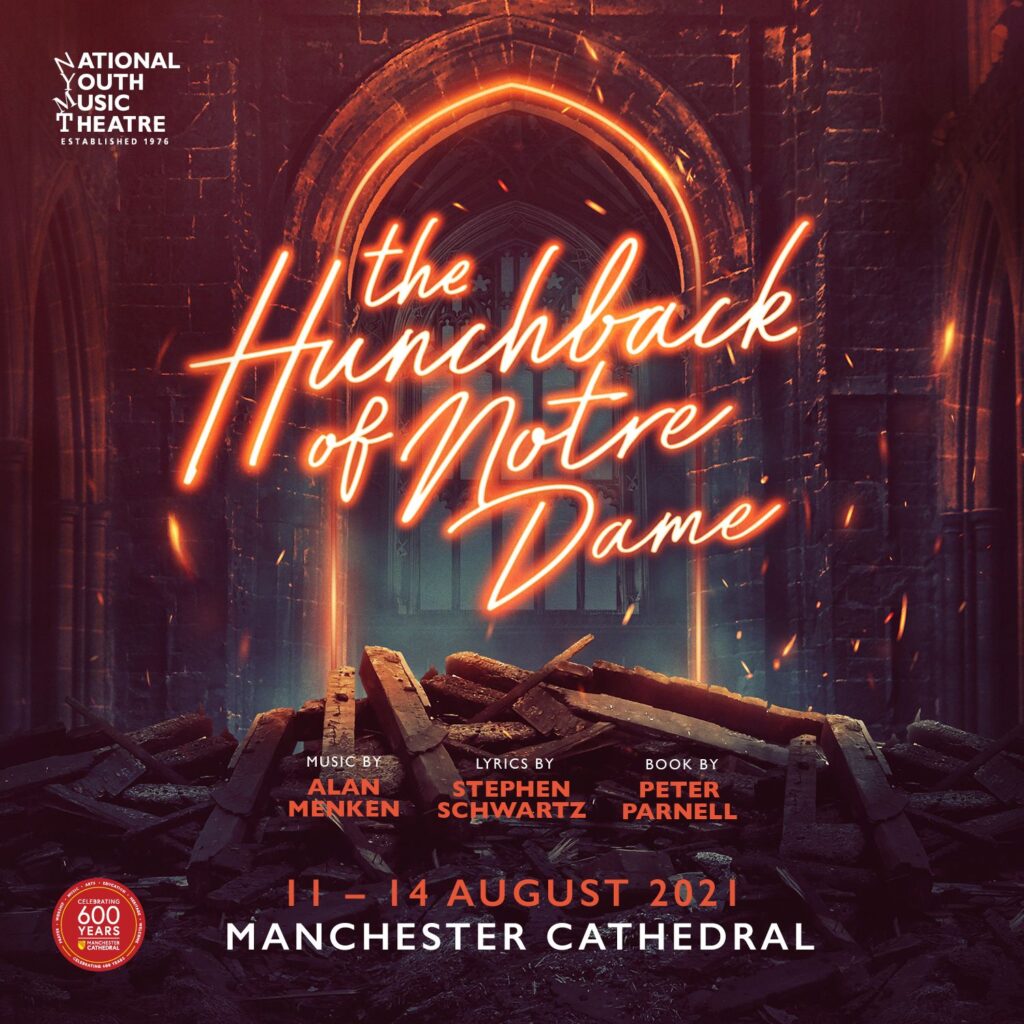 I'm forever bitter that we haven't had a professional production of the stage musical adaptation of Disney's The Hunchback of Notre Dame. So when I heard that National Youth Musical Theatre were doing a production of it, I was definitely not going to miss that, and thank God I didn't because WOW.
The idea of staging it in Manchester Cathedral was absolute genius and added so much to atmosphere of the piece.
From the first opening notes of hearing the stunning score from Alan Menken, I was overwhelmed with emotion and had tears in my eyes for most of the show. I was surprised at how much it affected me.
Such a beautiful production, which featured BSL throughout and starred a deaf actor and another actor, who sang and spoke, sharing the role of Quasimodo, which was wonderful to see.
I've no doubt we'll be seeing a number of the actors involved on a West End stage soon enough, especially George Dennett, whose commanding performance as Frollo, was superb.
If I had to pick my top favourite show this year, it would be this one.
---
Disney's Beauty and the Beast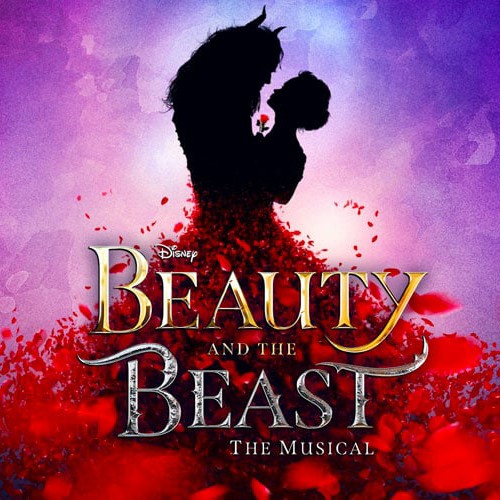 Disney's Beauty and the Beast returned to the stage in an all-new production, which by luck of the draw for me, ended up premiering my local theatre, the Bristol Hippodrome.
If I had to pick my all-time favourite film, I'll always say Beauty and the Beast, so it was an absolute dream to see it on stage again.
This new production is just wonderful, I just couldn't get enough of it and ended up seeing it about six times in total (helped by getting some absolute bargain tickets). The casting is fantastic with Gavin Lee being the absolute stand out for me as Lumiere, I couldn't stop smiling throughout "Be Our Guest".
It was also really encouraging to see Disney casting POC actors for the leads of Belle and the Beast. Representation matters.
Read the full review – https://theatrefan.co.uk/review-disneys-beauty-and-the-beast-bristol-hippodrome/
---
Pride and Prejudice* (*Sort of)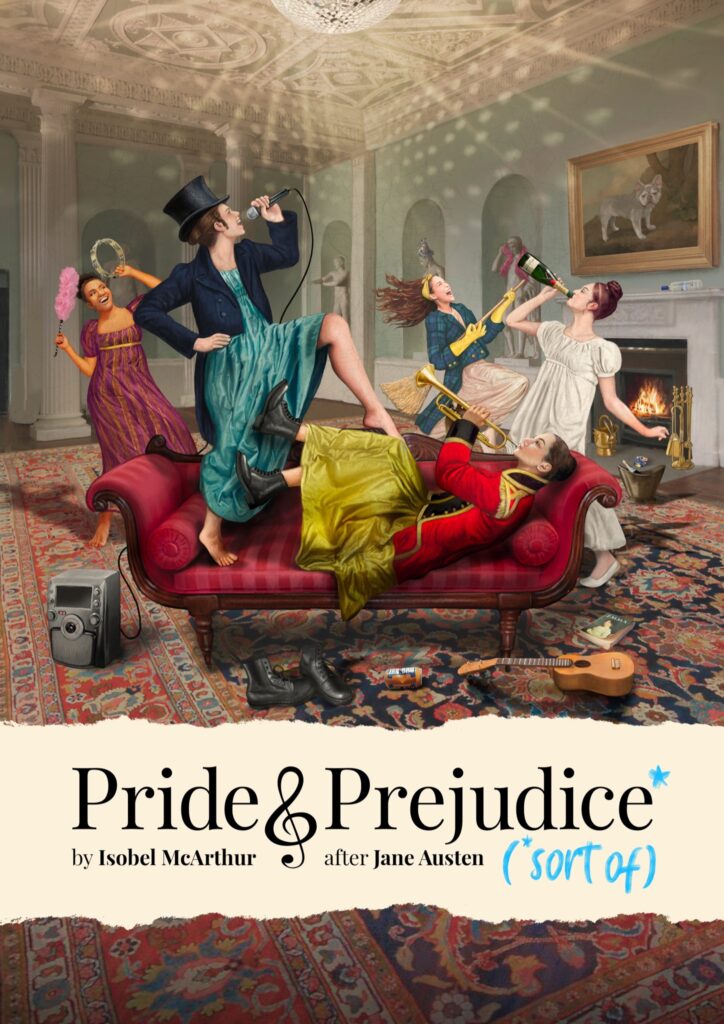 I was absolutely ecstatic when I heard the news this fantastic new show was getting a West End transfer.
I was lucky enough to see it originally in Bristol and prayed it would have a further life, I was certainly not disappointed when I saw it again in the West End.
This is such a clever and hilarious retelling of the classic story, with a genius adaptation by Isobel McArthur. Filled with hilarious performances by the super talented cast of young actresses who play ALL the roles of Jane Austin's classic, seamlessly switching characters at the drop of a hat.
Please go and support this wonderful piece of new theatre, I can't wait to see it again.
---
Les Misérables – Mountview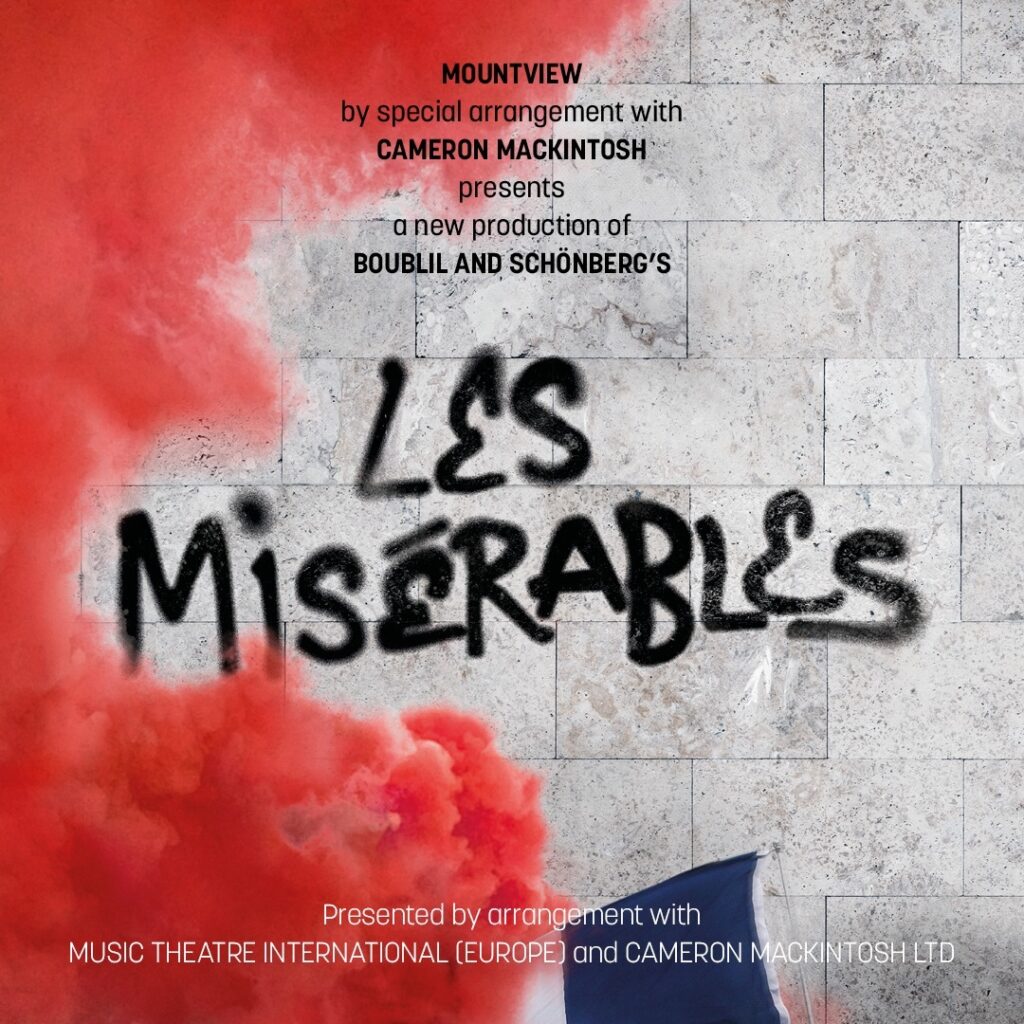 It's taken me a long time to really love Les Misérables as a show, due to the fact I try to avoid shows that are super depressing.
I finally saw Les Mis in the West End after years of people telling me it's the best musical ever and I came away having enjoyed it but not connecting with it emotionally. I ended up enjoying it a lot more the second time around, mainly due to the incredible performance of Dean Chisnall as Jean Valjean, shortly before they closed the original production.
This modern retelling of Les Misérables is the first time a college has been allowed to stage the full production and boy did Mountview not take that for granted.
This was an absolutely stunning production that absolutely captivated me. Stripped back to a simple industrial looking set, which was consistently transformed by some of the best use of lighting I've seen in any show. Filled with beautiful performances, with actors ready to transfer directly to the West End production, the stand-out for me being Sam Malone, giving a heart-wrenching turn as Jean Valjean.
I can confidently say I would rather watch this again than the current West End production.
---
Little Women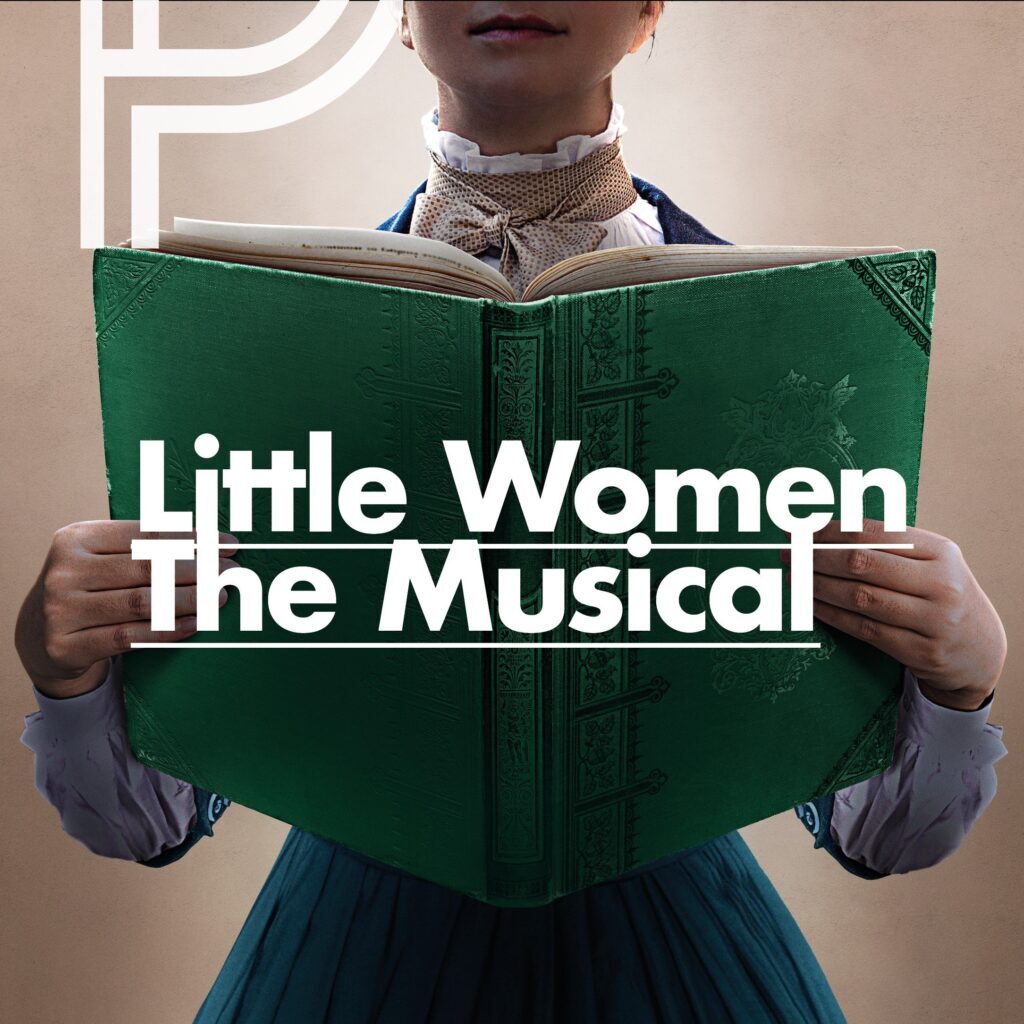 The long-awaited London premiere of the stage musical adaptation of Louisa May Alcott's beloved novel Little Women finally happened.
This small-but-perfectly-formed production was all and more you could want from a Little Women musical, featuring gorgeous songs. The cast were all utterly charming, with the stand-out being Anastasia Martin, with her heartbreaking portrayal as Beth. And yes, the death scene did destroy me emotionally, as it should.
Really good theatre transports you and I was lost in this world for a couple of wonderful hours. Fingers crossed it returns in some capacity soon.
Read the full review – https://theatrefan.co.uk/review-little-women-the-musical-park-theatre/
---
Love Story – 10th Anniversary Concert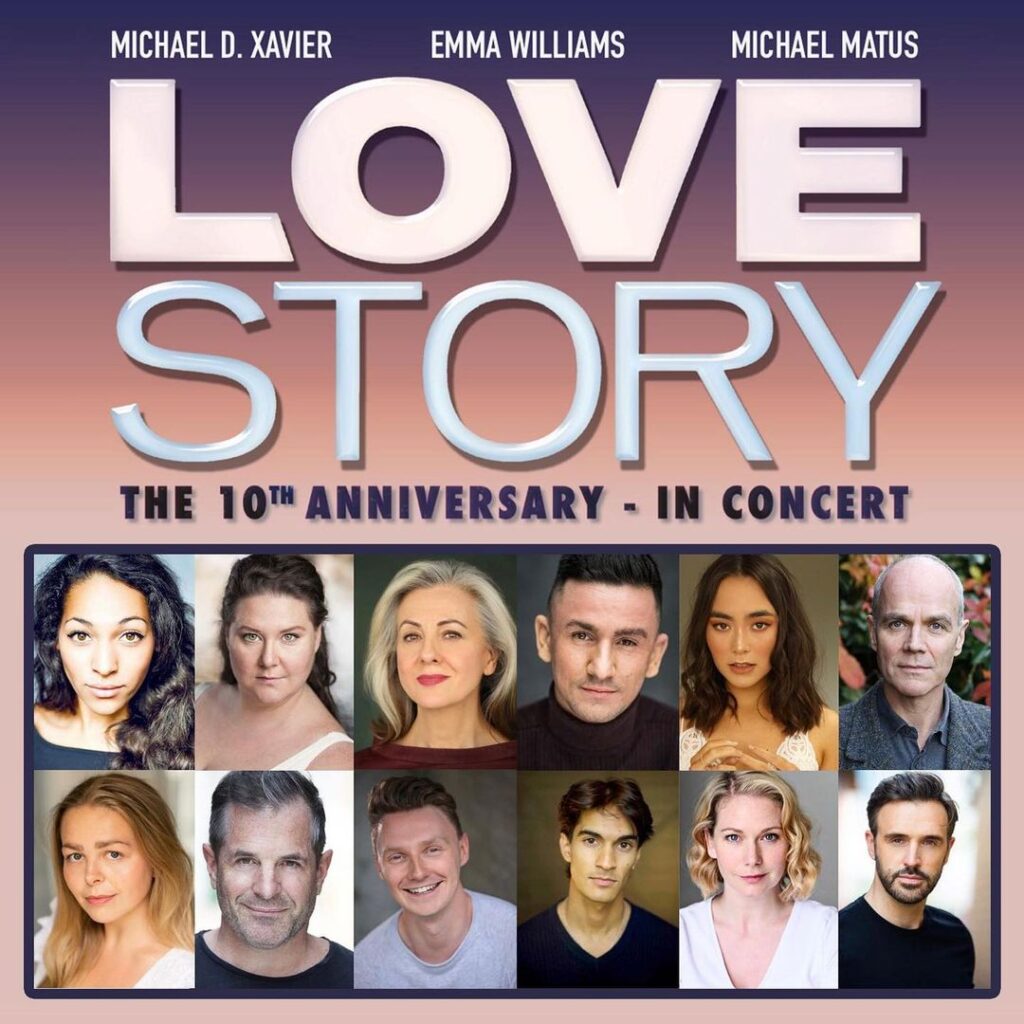 I went into this special 10th anniversary concert production of Love Story knowing practically next to nothing about it. I only knew of famous film adaptation of the book its based on and mainly went to just hear one of my faves, Emma Williams, sing.
What I was not expecting, was such a beautiful score, gorgeously preformed, with exquisite lead performances by Michael Xavier and Emma Williams.
This 10th anniversary concert had been delayed multiple times due to the pandemic, was something really special and may of been the last chance to see it performed live, due to rights issues. I really hope that's not the case because I've just discovered this beautiful show and it would be a travesty if it's not staged again someday soon.
I also heartily recommend checking out the original London cast recording, which I listened to non-stop for days on end after the concert.
---
Special Mentions
Amélie – Criterion Theatre, Pippin – Charing Cross, Hairspray – London Coliseum, Jersey Boys – Trafalgar Theatre, Disney…ish – Union Theatre, Carousel – Regent's Park Open Air Theatre, Back to the Future – The Musical – Adelphi Theatre, The Last Five Years – Garrick Theatre, The Normal Heart – National Theatre, The SpongeBob Musical – ArtsEd, Judy – Reimagined – Clapham Grand, Shoshana Bean – Cadogan Hall, The Ocean at the End of the Lane – Duke of York's Theatre, Spring Awakening – Almeida Theatre
---
I was very lucky to see so much great theatre this year, I always say that theatre is food for the soul and after 2020, I was starving. I more than made up for it in 2021.
I'm sending my love out to all amazing people who put on these amazing shows and even though things seem bleak again, we will get through it.
Thanks, as always, for the amazing support I get shown. Let us hope for an amazing 2022!
Shaun Tossell – Theatre Fan