⭐ THEATRE FAN – TOP FAVOURITE SHOWS OF 2019 ⭐
So as 2019 has come to a close, here is a look back at the Theatre Fan – Top Favourite Shows of 2019.
I got to see 76 different shows this year (though 90 performances).
I saw big shows and small shows, from West End, Off-West End, fringe, local productions, student productions, concert productions and a few special one-offs.
I always love seeing new, fresh and exciting shows along side the classics.
I tried to keep the list to 10 but I saw so many amazing shows this year that I ended up with 11. What a problem to have, eh?
Here are my top favourite shows from 2019, in no particular order.
Newsies – ArtsEd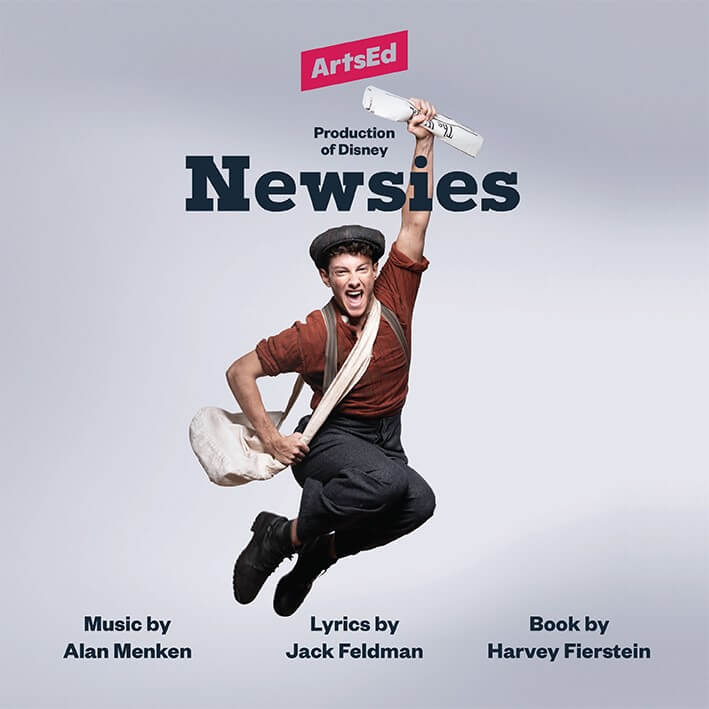 I've been a fan of Newsies after I saw a screening of the filmed performance last year, which starred Jeremy Jordan, and fell completely in love. Gorgeous songs, amazing choreography, I was hooked.
This production had everything, even if the scale was smaller, it didn't feel like it. All aspects of this production were top notch, choreography, singing acting, you name it.
Especially its amazing leading man Jac Yarrow, who went straight from this to being a West End leading man before even graduating.
He will be wowing audiences in the Joseph and the Technicolor Dreamcoat revival again in 2020.
This show absolutely needs to come to the West End! ! !
The Curious Case of Benjamin Button – Southwark Playhouse
The Curious Case of Benjamin Button is an unusual choice for a musical adaptation but I'm so glad the creators of this show thought to do it, otherwise we would of been deprived of one of the best British musicals in years.
This brand new musical is, based on the short story by F. Scott Fitzgerald – author of The Great Gatsby, the story of a man named Benjamin Button, who was born with the body and mind of an old man, who then ages backwards, getting younger and younger as those around him grew older.
This musical was inventive, heartfelt and transportive, with with gorgeous celtic inspired songs performed by talented actor musos.
Special mention of writer/director/producer Jethro Compton, I look forwards to seeing his future work but I would also LOVE to see this show have a future life.
Read the full review – https://theatrefan.co.uk/review-the-curious-case-of-benjamin-button-southwark-playhouse/
Operation Mincemeat – New Diorama Theatre
Operation Mincemeat is based on the unbelievable true story of the covert mission that helped win World War II. A group of secret agents hatch a plan to trick the Nazis with fake secret plans and a corpse. What could go wrong?
SpitLip, the creators of this hilarious and bonkers show, have made something rather special. Taking a crazy true-life story that not many of us know about and turning the zany up to 11.
The superbly talented cast, switching between multiple characters and musical genres at the drop of hat. They made it look so easy and made me laugh out loud and cry within the same show.
It was probably my top favourite show of 2019.
I'm so excited it's coming back, bigger & better in 2020 with not one but TWO runs at the Southwark Playhouse.
Do not miss out on seeing this! ! !
Read the full review – https://theatrefan.co.uk/review-operation-mincemeat-new-diorama-theatre/
Waitress – Adelphi Theatre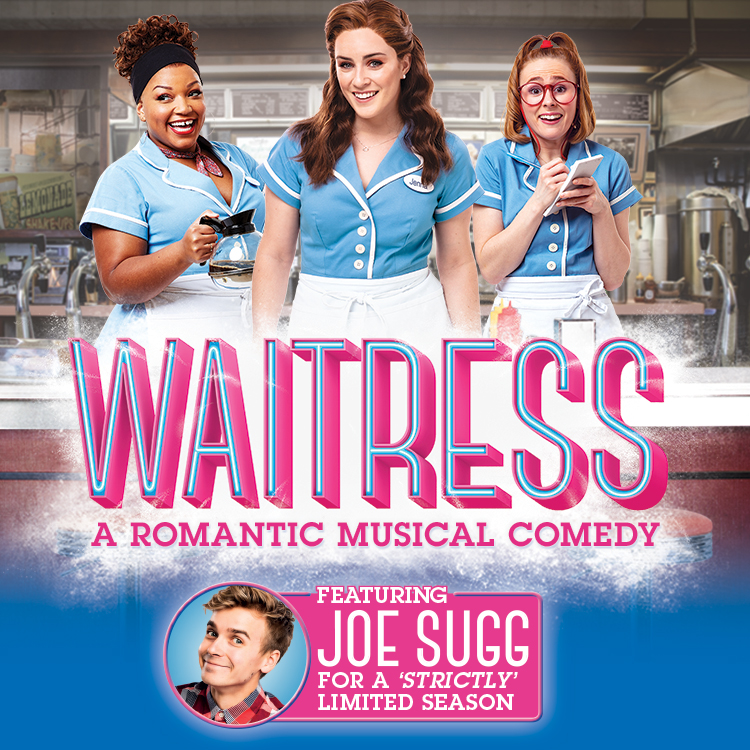 Waitress finally made its way to the West End, after debuting on Broadway in 2016. The musical is an adaptation of the 2007 film of the same name, written by Adrienne Shelly.
The gorgeous, beautiful and funny songs of this show are written by singer-songwriter Sara Bareilles.
Lucie Jones is definitely one of the UK's best leading ladies in musical theatre, right now. She absolutely broke my heart as Jenna, with the show's iconic ballad "She Used To Be Mine".
The show has a wonderful supporting cast, especially David Hunter, who brings sweetness and humour to his role as the unexpected love interest, Dr Pomatter.
This uplifting musical confection was food for the soul, filled with humour, romance and heartbreak.
It was my most viewed show in 2019 and I'll be revisiting the diner again in 2020.
The View Upstairs – Soho Theatre
Max Vernon's smash-hit musical, The View UpStairs, made its way to London after a Off-Broadway run in 2017.
It was inspired by the true story of a 1973 arson attack in New Orleans, which was the largest single attack against the LGBTQ+ community until the Pulse Nightclub massacre in Florida in 2016.
The voices on display were phenomenonal, powerhouse voice after powerhouse voice.
Each cast member giving excellent nuanced performances.
Max Verdon infused the characters with life and hidden depths; The same is said for the wonderful music and songs he has wrote, ranging from 1970s pop-rock numbers to beautiful heartfelt ballads.
This show was a call to arms to not forget how far we have come and a reminder of how far we still have yet to go.
Easily one of the best shows of the year.
Read the full review – https://theatrefan.co.uk/review-the-view-upstairs-soho-theatre/
THE SECRET DIARY OF ADRIAN MOLE AGED 13 3/4 – AMBASSADORS THEATRE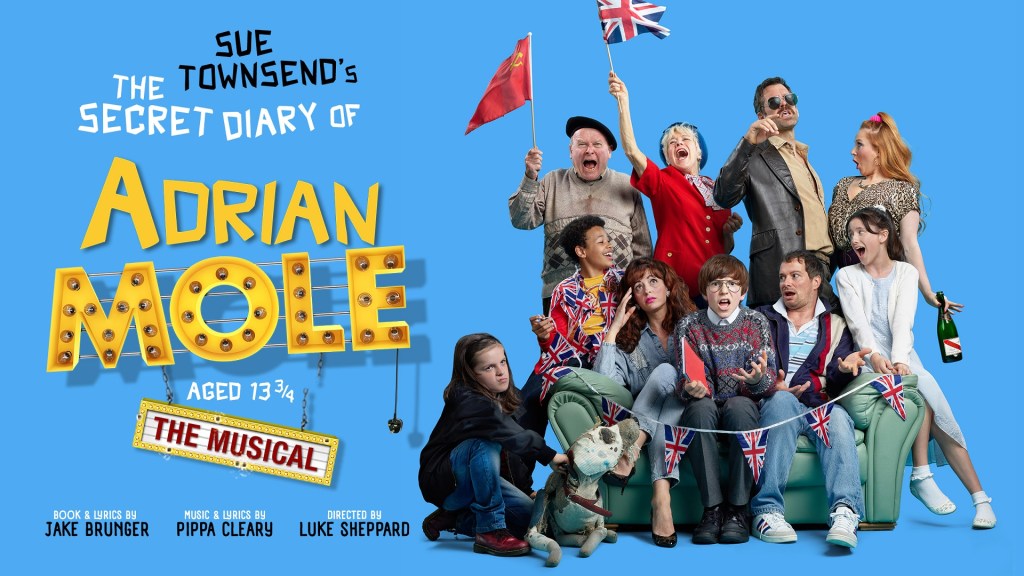 The Secret Diary of Adrian Mole aged 13 3/4 was a musical adaptation of Sue Townsend's best selling book.
It made its way to the West End after highly successful runs at both Leicester's Curve Theatre and Menier Chocolate Factory.
The young cast for this show were OUTSTANDING! Each giving wonderfully charming performances filled with humour.
The set design and lighting for this show was fun, inventive and full of lovely details.
The wonderful songs by Jake Brunger & Pippa Cleary were funny, clever and catchy as hell.
This show was wonderfully charming, filled with nostalgia and easily one of the most entertaining shows of the year.
Read the full review – https://theatrefan.co.uk/review-the-secret-diary-of-adrian-mole-aged-13-3-4-ambassadors-theatre/
World's End – Kings Head Theatre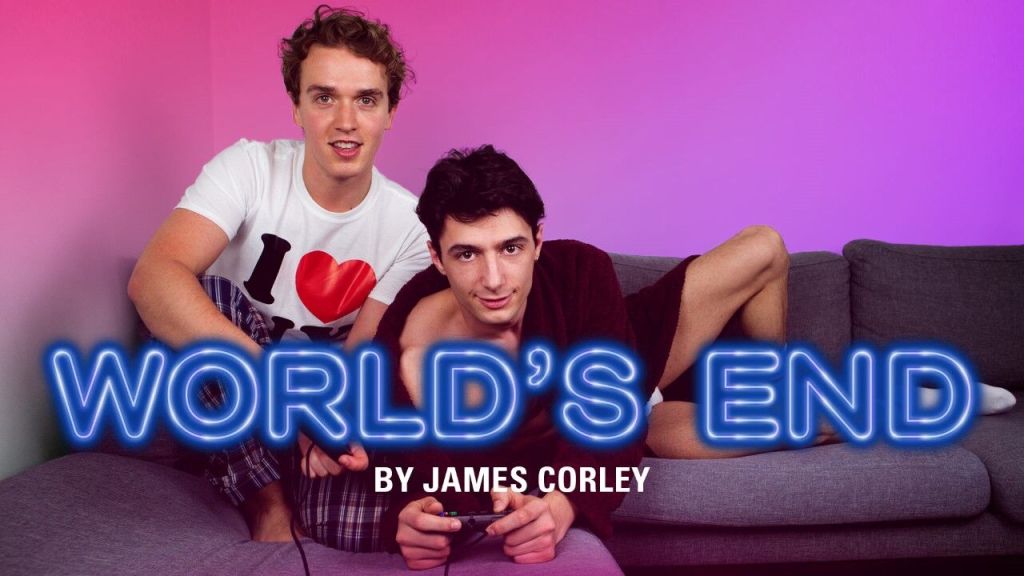 World's End was the debut play from James Corley, a love story that explores war, single parenthood and sexuality.
It was shown as part of The King's Head Theatre 2019 Queer Season, which was a celebration of the most interesting and innovative LGBTQI+ theatre being created in the UK.
Tom Milligan gave a beautifully nuanced performance as the severely anxious Ben and was one of the best I've seen on stage this year.
The rest of the cast were also brilliant, and really brought the characters to life.
The star of this show was James Corley's script, which is full of nostalgia, wonderfully complex characters and a touching tale of young love.
I absolutely adored it.
Read the full review – https://theatrefan.co.uk/review-worlds-end-kings-head-theatre/
Mame – Hope Mill Theatre
The Hope Mill Theatre and Aria Entertainment staged a revival of the classic 1960's musical Mame, which had not been seen in the UK since the original West End production starring Ginger Rogers.
Two-time Olivier Award-winner Tracie Bennett starred as the titular Mame. She was absolute star here and an absolute delight to watch.
She was ably supported by a cast and ensemble firing on all cylinders.
Jerry Herman's celebrated score sounded sensational, I couldn't get it out of my head for days.
Nick Winston outdid himself with the direction and choreography for Mame, it made me feel like I was watching a classic MGM musical live.
This production oozed class and sass and is probably the best show the Hope Mill Theatre & Aria Entertainment has produced.
I can't wait to see it again in 2020! ! !
Read the full review – https://theatrefan.co.uk/review-high-fidelity-the-turbine-theatre/
High Fidelity – The Turbine Theatre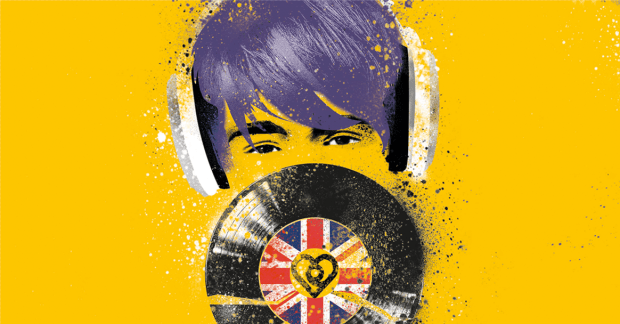 The Turbine Theatre presented its first musical offering, which was the UK premiere of High Fidelity, a musical adaptation of Nick Hornby's 1995 novel, of the same name.
Oliver Ormson was absolutely brilliant in the lead role, as the sardonic Rob. He was brilliantly supported by the rest of the cast, who each brought a unique comedic flavour to the show.
The design work by David Shields was incredibly creative. Also impressive was the lighting design by Andrew Exeter.
Tom Jackson Greaves, the director and choreographer, really elevated the material with the choreography being especially fun and energetic.
High Fidelity, felt like a classic British rom-com come to life in musical form and was an impressive musical debut from The Turbine Theatre.
I left the theatre with a huge smile on my face.
Read the full review – https://theatrefan.co.uk/review-high-fidelity-the-turbine-theatre/
& Juliet – Shaftesbury Theatre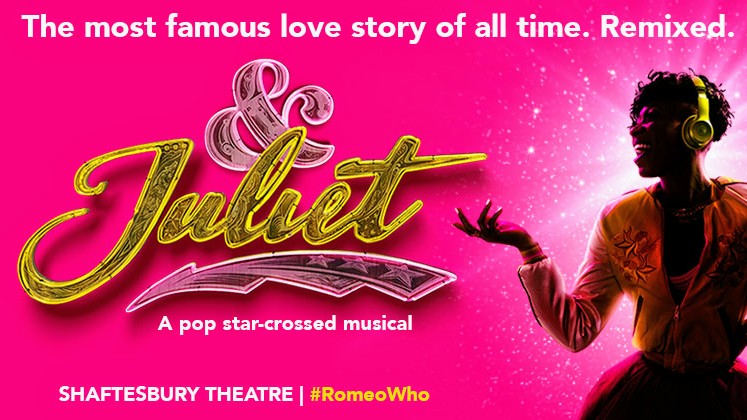 & Juliet is a new jukebox musical and is a fresh reimagining of Shakespeare's Romeo & Juliet.
It features the songs by super producer Max Martin, who has created some of the biggest pop songs ever! ! !
The cast assembled for & Juliet were absolute fire.
It was also wonderful to see such a richly diverse cast, which other shows could definitely learn from.
& Juliet utilities the songs of Max Martin to brilliant effect, cleverly interweaving them into the story, making you feel like they were written especially for the show.
Sparkling, sassy, and just so damn fun. This spectacular show was pure, pop perfection.
Read the full review – https://theatrefan.co.uk/review-juliet-shaftesbury-theatre/
Funny Girl – Théâtre Marigny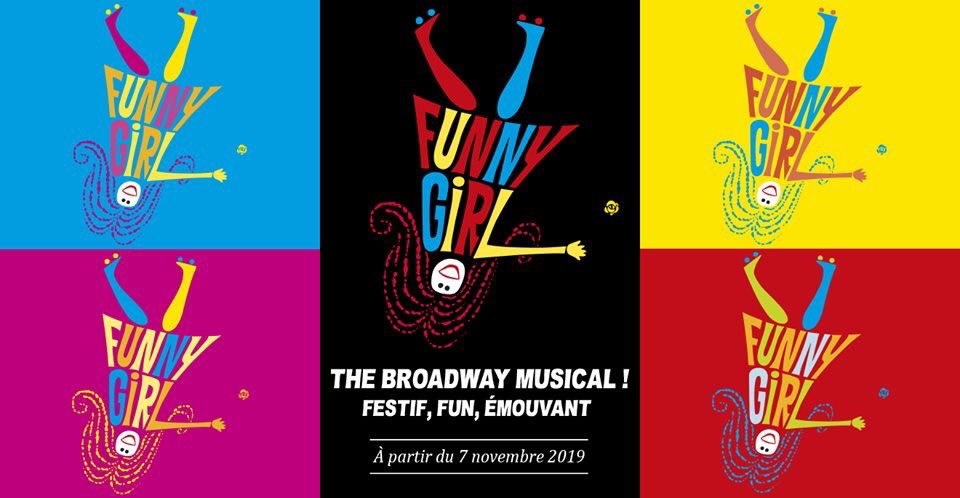 The classic musical Funny Girl came to Paris' beautiful Théâtre Marigny, in an English-language production directed by Olivier Award-winning Stephen Mear.
This production has the multi-talented Christina Bianco as its Fanny Brice. She's a pint-sized star with a big, beautiful voice, which absolutely soared during the musical's iconic numbers.
The sumptuous production design captured the glamour of the era well, from the costumes, grand scenery and lavish set pieces.
Bob Merrill and Jule Styne's unforgettable score, sounded absolutely gorgeous.
This production has an incredible ensemble who effortlessly brought director Stephen Mears and associate choreographer Joanna Goodwin's gorgeous choreography to life.
This sparkling production is a triumph, with all creatives firing on all cylinders and a star-making turn from Christina Bianco.
An absolutely gorgeous show to end 2019 with.
Read the full review – https://theatrefan.co.uk/review-funny-girl-theatre-marigny/
Special Mentions
Violet – Charing Cross Theatre, Chita Rivera in Concert – Cadogan Hall, Vulvarine – The Wardrobe Theatre, Lea Salonga In Concert – Wales Millennium Centre, The Color Purple – Birmingham Hippodrome, Dogfight – Southwark Playhouse, Pride & Prejudice *Sort of – Bristol Old Vic, Angela's Ashes – Fairfield Halls, Shida – The Vaults, Rodgers & Hammerstein's Cinderella In Concert – Cadogan Hall, A Conversation With Dame Julie Andrews – Southbank Centre and The Little Mermaid – GSA.
This year was an absolutely incredible of theatre for me.
I can't wait to see what 2020 delivers, so many excited shows announced already and many surprises in store. I look forward to continuing sharing my love of theatre with you all this year.
Thanks for the amazing support x x x
Shaun Tossell – Theatre Fan