⭐⭐⭐⭐⭐
19th September 2019
Review by Shaun Tossell
The Secret Diary of Adrian Mole aged 13 3/4 is a musical adaptation of Sue Townsend's best selling book.
It has previously had highly successful runs at both Leicester's Curve Theatre and Menier Chocolate Factory in London before making its way to the Ambassadors Theatre in the West End.
The Secret Diary of Adrian Mole aged 13 3/4 is set in the early 80s and focuses on the trials and tribulations of Adrian Mole. A young boy who believes himself to be an intellectual in a tale of teenage angst, family trouble and his unrequited love for the new girl in school, Pandora.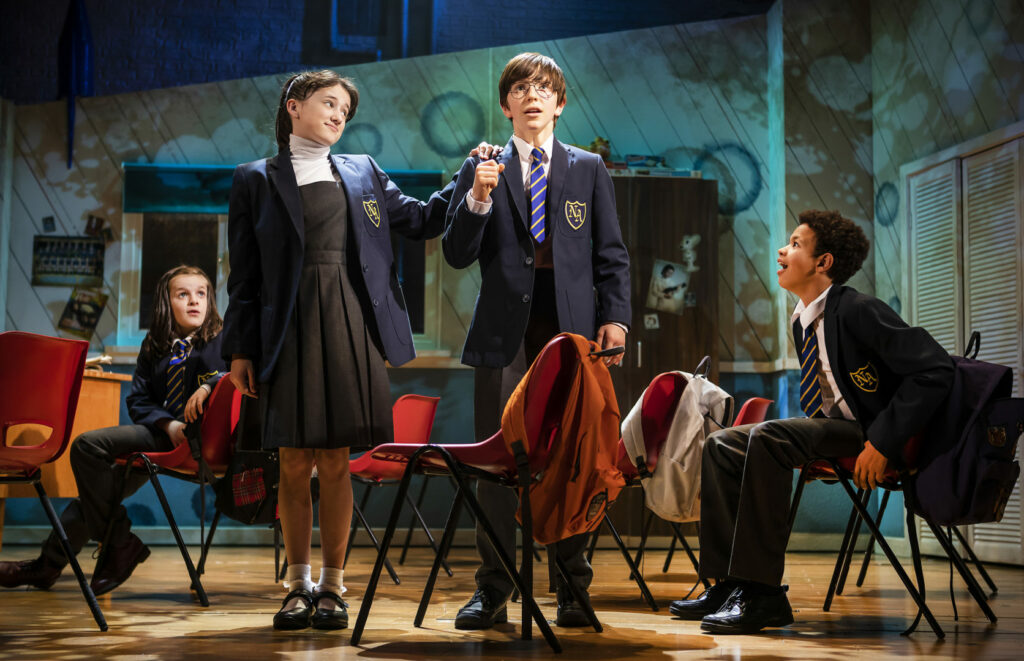 The young cast for this show are OUTSTANDING! Each giving wonderfully charming performances filled with humour. I expect to see many of them again on a West End stage in the not-so-distant future.
The adult cast are just as brilliant. Amy Ellen Richardson gives a brilliantly nuanced performance as Adrian's put-upon Mum, Pauline. She brings a lot of emotional depth to the role but also excels with the comedic musical numbers.
The other cast stand-outs for me were Lara Denning as Miss Elf/Doreen Slater and John Hopkins as Mr Lucas/Mr Scruton, who were both HI-LARI-OUS. Throwing themselves across the stage, in their respective numbers, with a manic energy that was a joy to witness. I also loved the device of having the adult cast double up as the children ensemble, much to my great amusement.
The set design and lighting for this show was fun, inventive and full of lovely details. Such as the whole stage being framed be giant rulers and the wallpaper being ink-splattered lined paper.
The wonderful songs by Jake Brunger & Pippa Cleary were funny, clever and catchy as hell. They even throw in a couple of touching, emotional ballads for good measure.
Special mention of the choreography by Rebecca Howell, which was absolutely brilliant.
This show was wonderfully charming, filled with nostalgia and easily one of the most entertaining shows of the year. Fingers crossed this isn't the last we've seen of it.
Tickets & more info – https://adrianmolethemusical.com/
Photo credit – P. Raith