⭐⭐⭐⭐⭐
By Shaun Tossell
2nd March 2023
Willy Russell's beloved play Shirley Valentine is back, with a new starry West End revival. Sheridan Smith steps into the shoes of the middle-aged Liverpudlian housewife, who dreams of something more.
Smith is an utterly magnetic presence as Shirley Valentine. Wonderfully charming with a deliciously wicked sense of humour. She has the audience eating out of her hand from the very beginning.
Director Matthew Dunster cleverly keeps Smith moving, pottering about as she talks to the audience. The set and lighting design fades into the background, keeping the focus on Shirley.
Russell's one-woman play debuted nearly 40 years ago, though some elements may feel dated, its themes of self-love and discovery feel timeless. Disarmingly moving, you leave the theatre appreciating life more.
Sheridan Smith shines in this latest revival of Willy Russell's classic play, a perfect marriage of star and material. Beautiful, life-affirming and an absolute joy to watch.
Do yourself a favour – Don't miss it! ! !
Shirley Valentine is playing the Duke of York's Theatre, running until 3rd June 2023.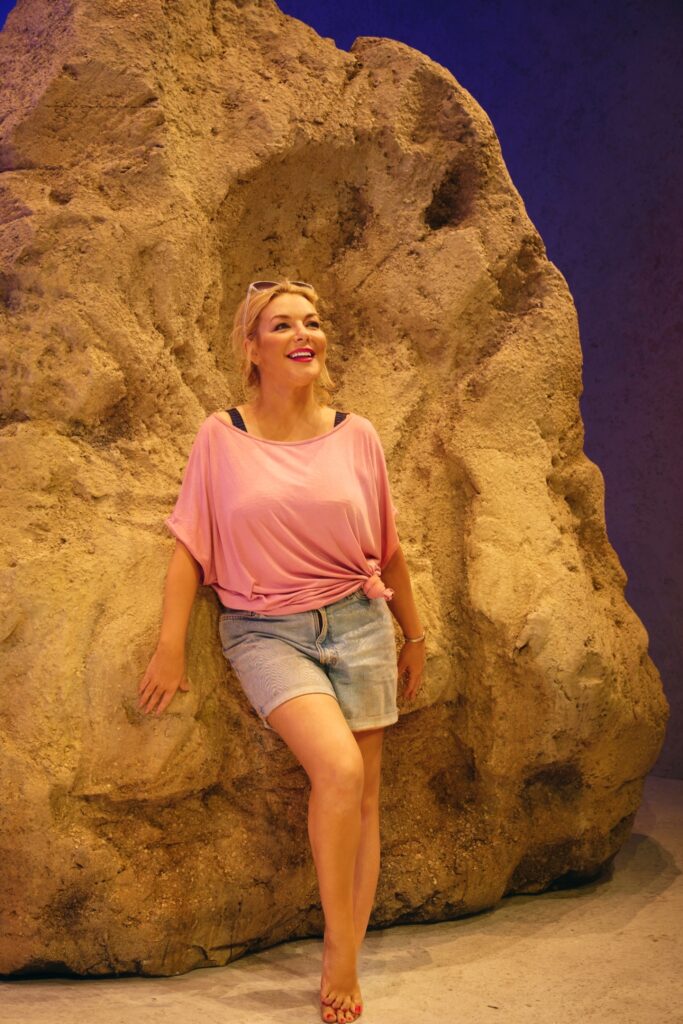 Tickets & more info – https://www.atgtickets.com/shows/shirley-valentine/duke-of-yorks-theatre/
Photo credit – John Wilson