⭐⭐⭐⭐
25th April 2022
By Shaun Tossell
Cluedo has been adapted for the stage, in a brand new production, based on the film Clue and the classic board game. Bringing to life iconic characters such as Miss Scarlet and Professor Plum, just to kill them off one by one in hilarious fashion. Does the beloved whodunnit make for a killer comedy or is it dead on arrival? Read on to find out…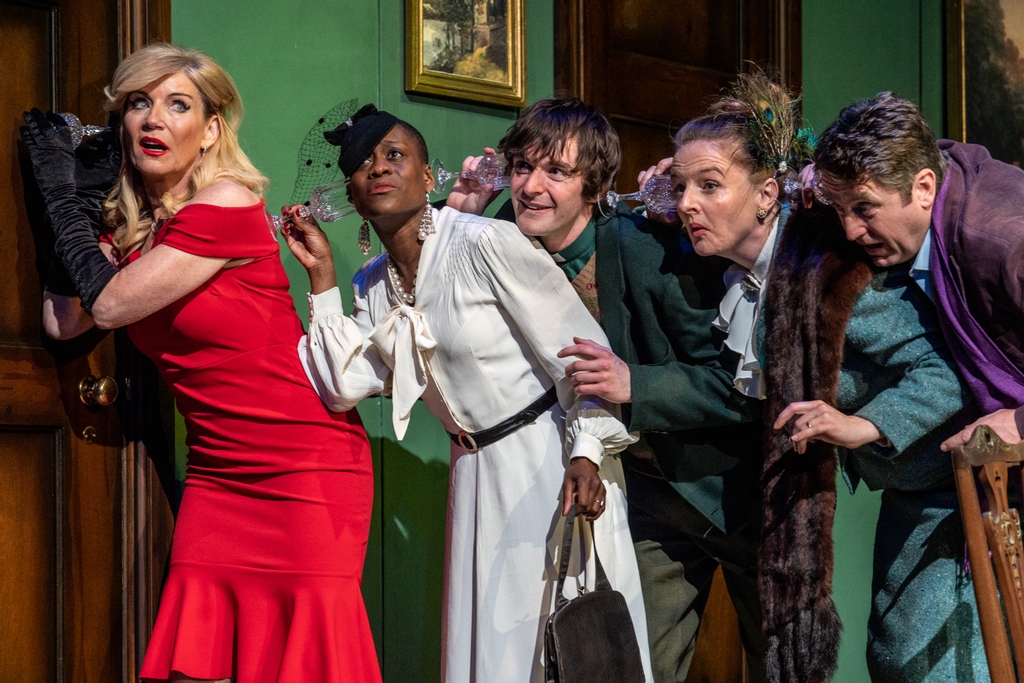 This thrilling new adaptation is marvelously directed by Mark Bell, who directed Mischief Theatre's The Play That Goes Wrong and The Comedy About A Bank Robbery, and whose influence is definitely felt.
The fantastic cast, which includes Michelle Collins (Eastenders) and Daniel Casey (Midsomer Murders), all gamely embrace the ridiculous. Tom Babbage as Reverend Green, was a highlight, demonstrating a knack for physical comedy, that was painfully funny.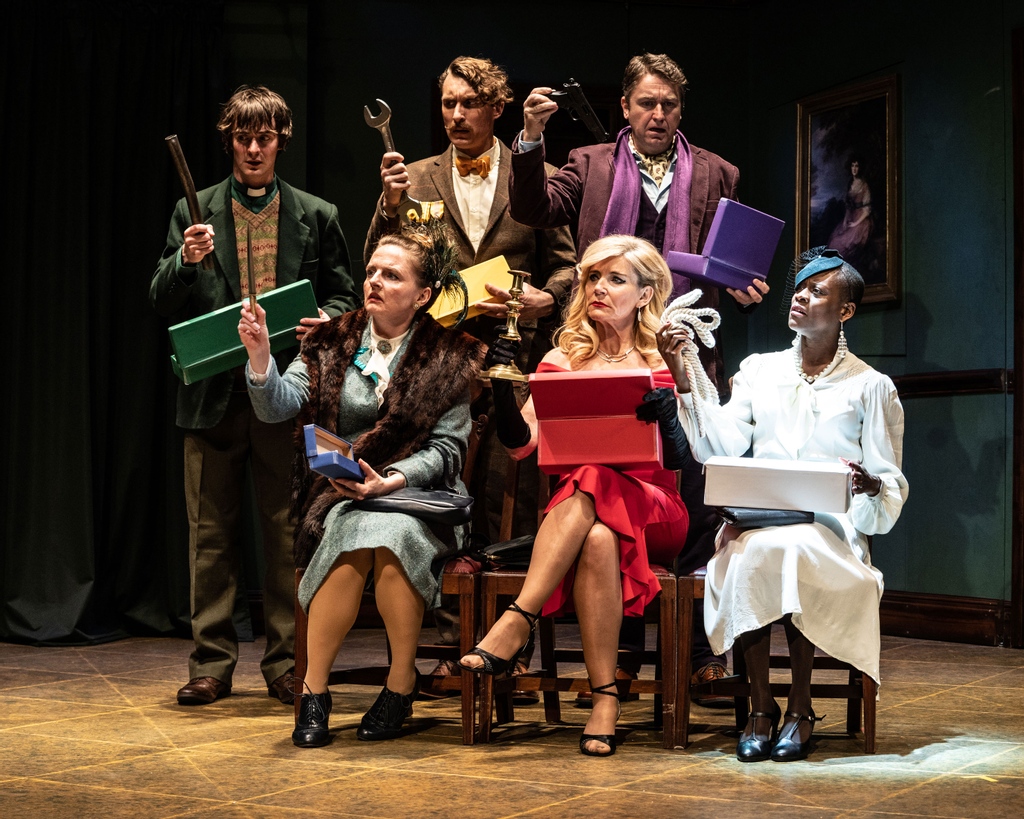 Mischief Theatre alumni Jean-Luke Worrell is also fantastic as the butler Wadsworth, with an unexpected costume malfunction causing Worrell and ensemble member Harry Bradley to hilariously corpse onstage, both recovering with some quick-witted ad-libs. The joy of live theatre!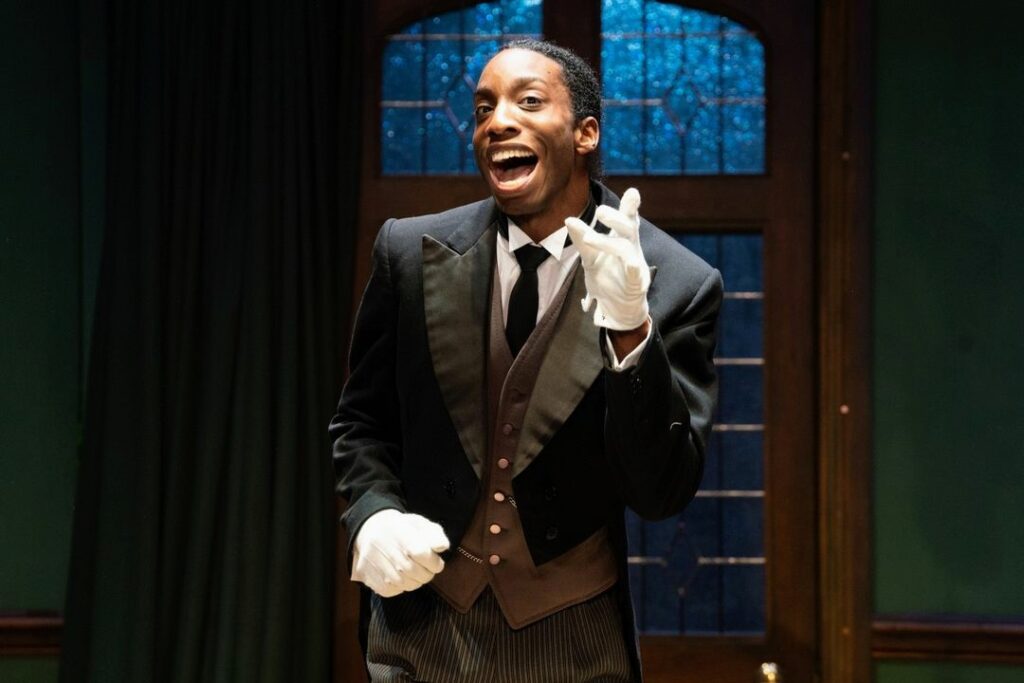 Cluedo is faithfully brought to life, with characters easily recognisable due to great costumes by David Farley. The show also features some clever set design by Farley, which also allowed for some pretty funny visual gags, aided by atmospheric lighting design by Warren Letton.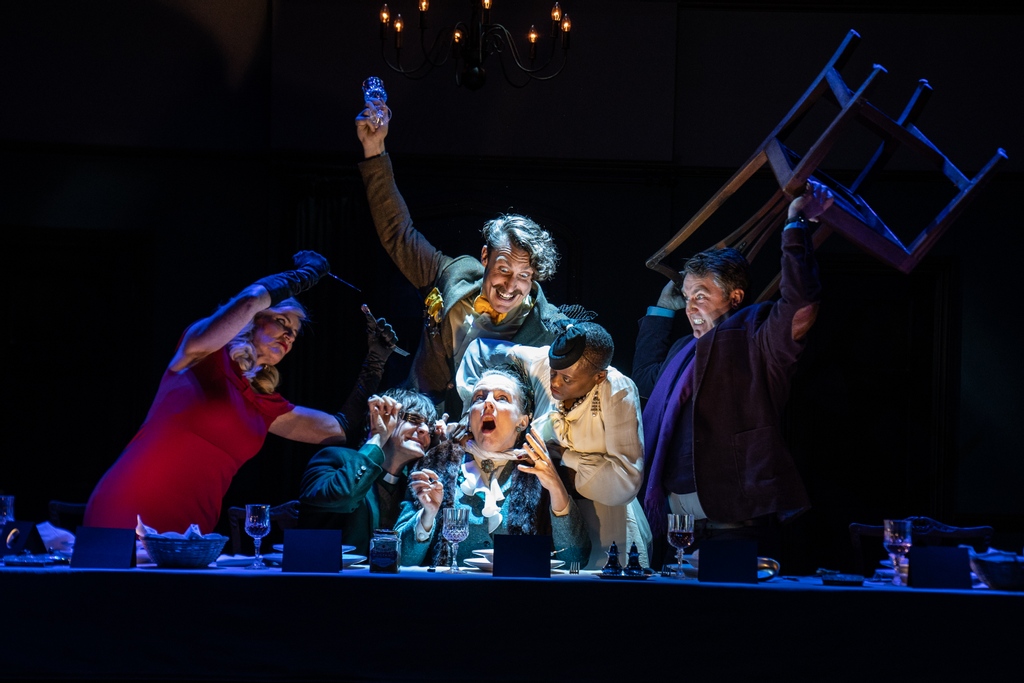 The script by Sandy Rustin is deliciously silly but the show does unfortunately suffer from some uneven pacing. A slow first act is outshined by a much stronger second act, definitely saving the piece. It maniacally culminates in a wonderfully absurd finale, which kept me guessing whodunnit till the very end.
Cluedo is a super-silly spoof with an excellent cast. If you're a fan Mischief Theatre, you'll find plenty to enjoy here!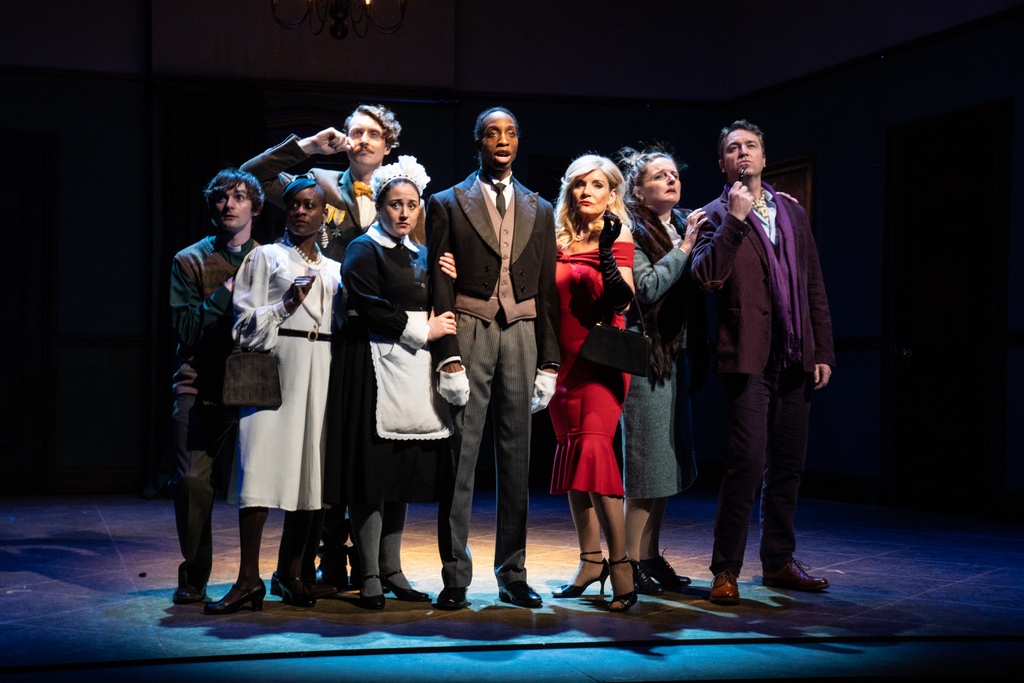 Cluedo is playing the Theatre Royal Bath until 30th April 2022, as part of the current UK tour.
Tickets & more info – https://www.cluedostageplay.com/
Photo credit – Craig Sugden