⭐ THEATRE FAN – MOST ANTICIPATED SHOWS OF 2022 ⭐
So as the new year begins, I take a look at a whole host of previously announced shows we can look forward to. From revivals of classic shows to exciting new material, productions big or small, here is the Theatre Fan – Most Anticipated Shows of 2022.
The list of shows will be shown in chronological order.
---
Broken Wings – Charing Cross Theatre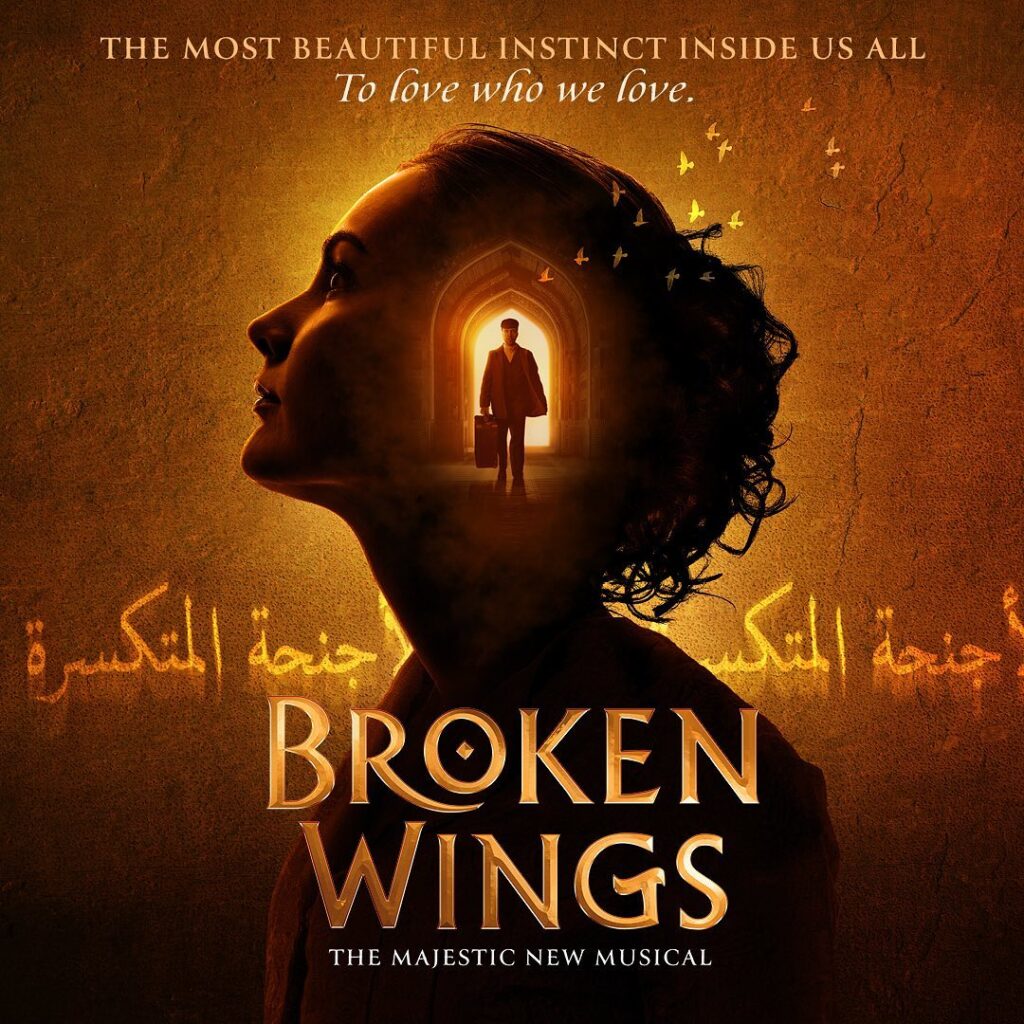 The Charing Cross Theatre is always home to interesting musicals and this year is no exception. Fresh off their successful London Coliseum production of new musical Rumi, Nadim Naaman and Dana Al Fardan's first musical collaboration, Broken Wings, finally gets a fully staged production.
From the producer of The Last Five Years, Cruise, Hair, Rags, and The Addams Family comes the brand new musical sensation, Broken Wings. Based on the best-selling novelist Kahlil Gibran's (The Prophet) poetic book, and with a beautiful original score from Middle Eastern duo Nadim Naaman and Dana Al Fardan, this moving production will light up the West End in 2022.
Performed in-the-round, Broken Wings takes us on an unmissable musical voyage, exploring issues of gender equality, immigration, the freedom to love who we love, and what 'home' really means to us. Over a century later, and the themes and debates raised in Gibran's story, remain increasingly relevant today!
Broken Wings will play the Charing Cross Theatre, running from 11th February – 26th March 2022.
Tickets & more info – https://charingcrosstheatre.co.uk/theatre/broken-wings
---
But I'm A Cheerleader – The Musical – Turbine Theatre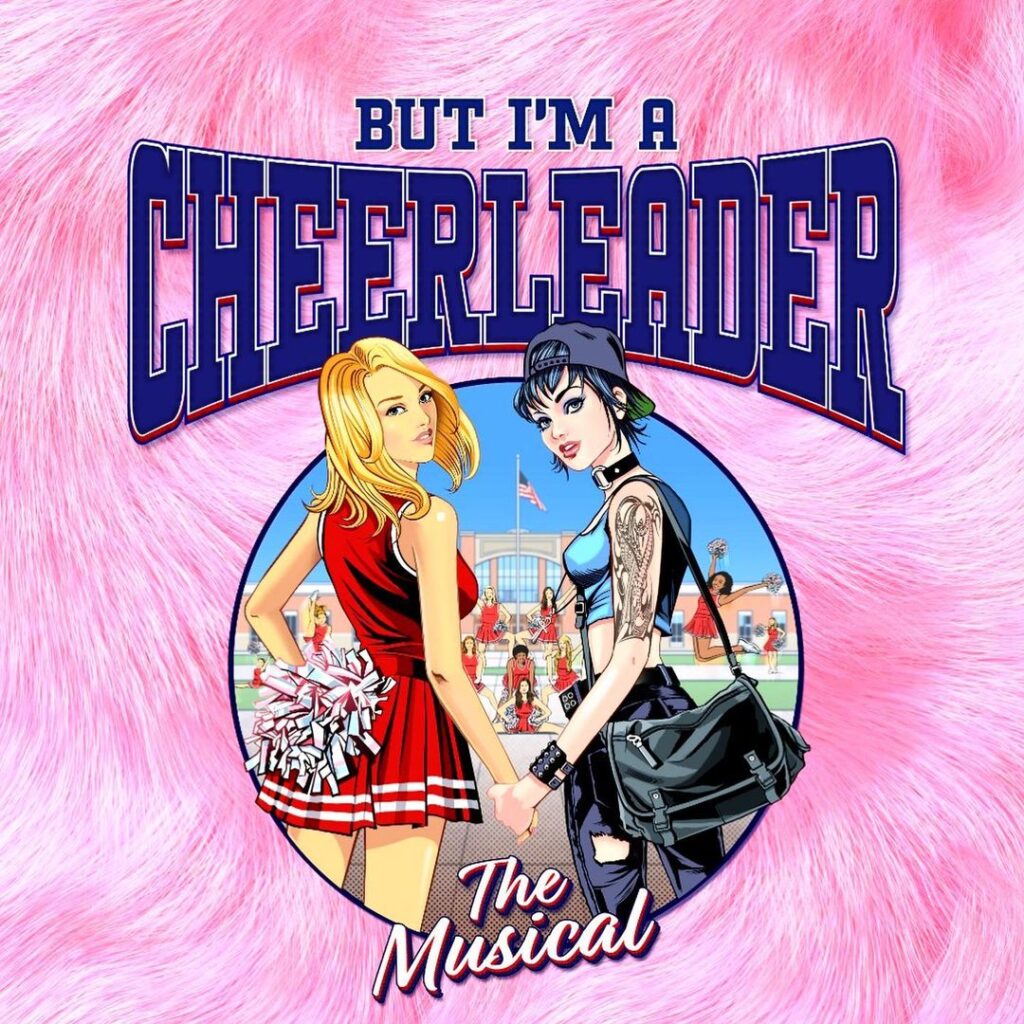 A great start to the year for the Turbine Theatre, with the arrival of a brand new musical, which has long been in development, and the Turbine Theatre's first big musical since 2019's High Fidelity (which I absolutely loved).
But I'm A Cheerleader – The Musical is the story of Megan, an all-American high school cheerleader who has the perfect life.
That is, until she finds out her friends and family suspect her of being a lesbian and send her packing to 'True Directions,' a rehabilitation camp to set her straight. It is at this camp, under the strict tutelage of headmistress Mary Brown that Megan meets Graham, a sexy tomboy who shows her exactly what her 'true direction' is.
Hilarious, irreverent and full of heart, But I'm A Cheerleader – The Musical is a quirky coming-of-age comedy about sexual awakening and self-realization.
But I'm A Cheerleader – The Musical will play the Turbine Theatre, running from 18th February – 16th April 2022.
Tickets & more info – https://www.theturbinetheatre.com/whats-on/but%2C-i'm-a-cheerleader
---
The Wicker Husband – The Watermill Theatre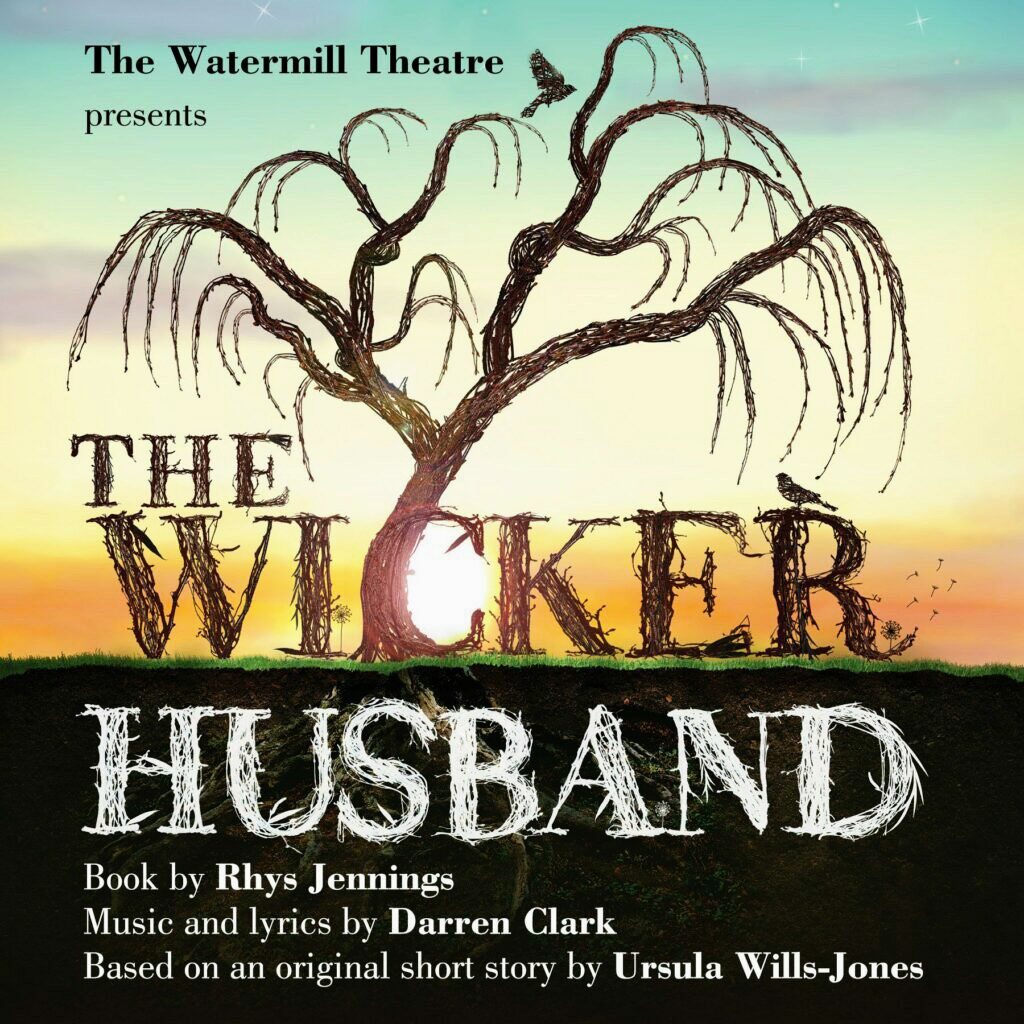 This is a very welcome addition to this year's list, after it's original run had bearly began before having to close, due to the pandemic. Featuring songs from Darren Clarke, composer of the stunning musical The Curious Case of Benjamin Button, I'm expecting something just as special here.
Folk-inspired new musical The Wicker Husband tells the timeless tale of the outsider. In a superficial world, where beauty is only skin-deep, meet the so-called 'Ugly Girl'.
Ostracised by the shallow townsfolk because she doesn't fit in, the Ugly Girl becomes the envy of her neighbours when the mysterious Old Basketmaker makes her a strong and loving husband woven from living wicker. As bitter rivalry and jealousy threaten to tear the community apart, the townsfolk embark on a cruel and destructive plan. Will the Ugly Girl's happiness be ruined forever?
A captivating musical featuring 'delightfully vivid' puppetry and 'richly evocative' music, The Wicker Husband returns to The Watermill following its premature closure in March 2020 due to the pandemic.
The Wicker Husband will play The Watermill Theatre, running from 11th – 26th March 2022.
Tickets & more info – https://www.watermill.org.uk/wicker_husband
---
The Mozart Question – Barn Theatre Cirencester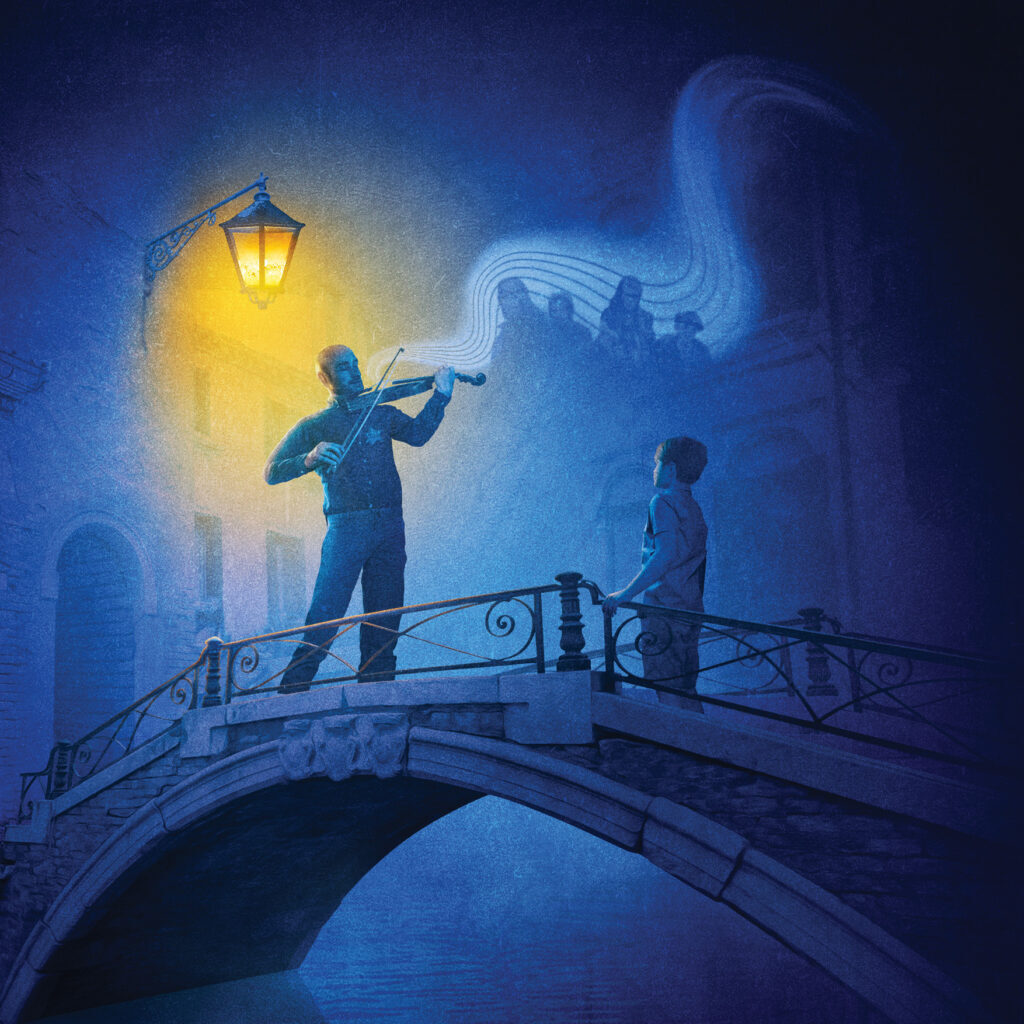 The Barn Theatre in Cirencester produced some of the most exciting digital theatre during lockdown but soon to reopen, this looks to be one of their most ambitious shows yet. I can't wait to see what they've got in store for us.
The Mozart Question follows acclaimed violinist Paolo Levi as he recounts, to a young reporter, his family's connection to the Holocaust and the power of music in the hardest of times. The new adaptation of Michael Morpurgo's haunting tale of love, secrets and survival will be directed by Jessica Daniels (The Butterfly Lion, Girl From The North Country) and comprise of an actor-musician ensemble with composition, arrangements and musical supervision by Rudy Percival.
The play, which was originally planned to debut as part of the theatre's 2020 season, will be the fourth production based on Michael Morpurgo's work to be staged at the theatre and continues their ongoing relationship with the internationally best-selling author.
The Mozart Question will play the Barn Theatre in Cirencester, running from 21st March – 30th April 2022.
Tickets & more info – https://barntheatre.org.uk/the-mozart-question
---
The Rise and Fall of Little Voice – UK Tour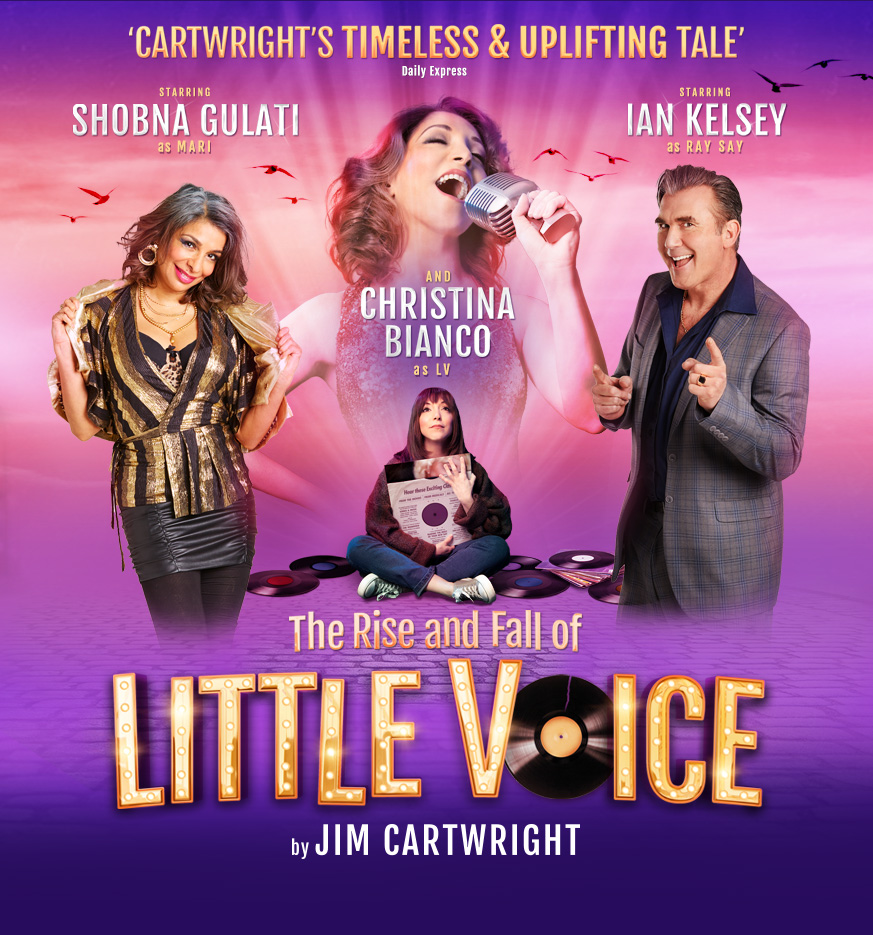 Starring 'the girl of a thousand voices' Christina Bianco, this show could not be a more perfect vehicle to showcase her considerable talents. After seeing her shine as Fanny Brice in the Marigny Theater's production of Funny Girl, in Paris, I'm very excited to see this one.
One of Britain's greatest modern plays, The Rise & Fall of Little Voice, is embarking on a UK Tour this year. The Olivier Award-Winning comedy-drama from Jim Cartwright has earned international acclaim across the globe, including a Golden Globe winning smash-hit film starring Jane Horrocks and Michael Caine.
Starring TV favourite Shobna Gulati, British soap royalty Ian Kelsey and 'the girl of a thousand voices' and two-time Drama Desk Award Nominee Christina Bianco, as Little Voice. Cartwright's timeless and iconic tale explores the highs and the lows of small-town dreams, family rivalry and finding your voice in a noisy world.
With humour, heart and countless powerhouse ballads all performed live on stage, featuring music from Judy Garland, Shirley Bassey, Billie Holliday and many more, this life-affirming production will rouse even the weariest of souls.
The Rise & Fall of Little Voice will tour the UK from March 2022.
Tickets & more info – https://littlevoiceuk.com/
---
Anyone Can Whistle – Southwark Playhouse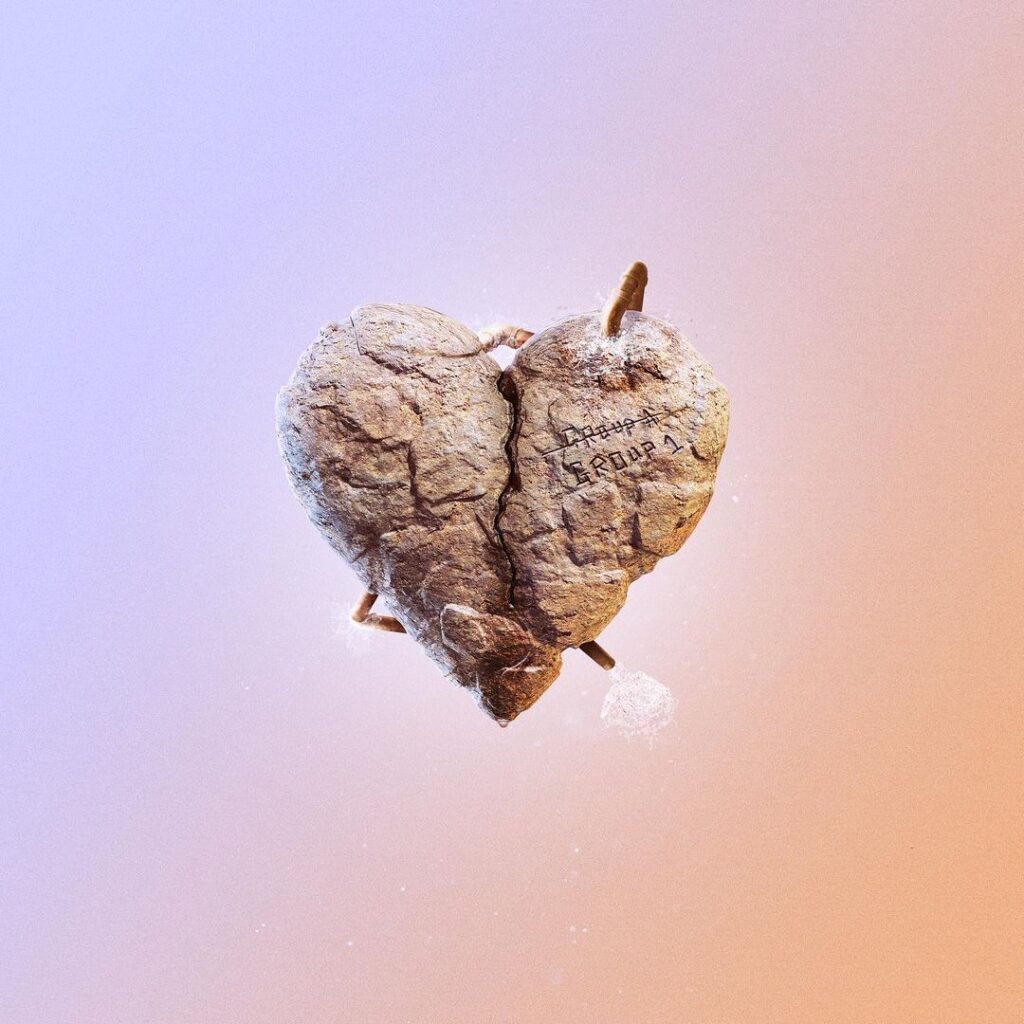 Alex Young leads the cast of this unexpected revival of one of Sondheim's earliest works. If you've ever had the pleasure of watching her in any number of shows, you'll probably be of the same opinion, that she's one of our most talented comedic actors working in musical theatre today. I can't wait to see this, in one of my favourite theatres.
Stephen Sondheim and Arthur Laurents' 1964 musical is a political satire about conformity and the ostracisation of those considered 'other' in society. Set in a fictional town where the government controls everything, even the miracles, this fast paced and off-the-wall musical is as hilarious as it is subversive.
Anyone Can Whistle will play the Southwark Playhouse, running from 1st April – 7th May 2022.
Tickets & more info – https://www.southwarkplayhouse.co.uk/the-large/anyone-can-whistle/
---
Hedwig and the Angry Inch – Leeds Playhouse & HOME Manchester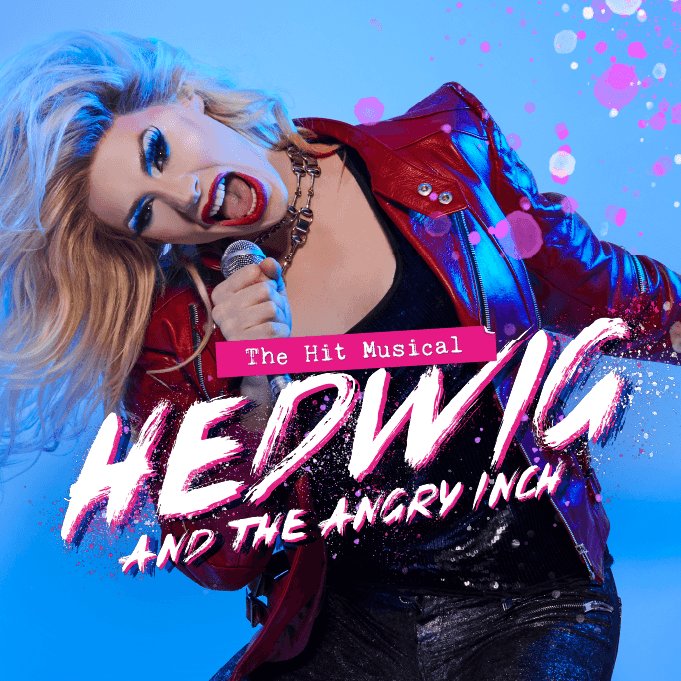 We've waited a long time for the return of Hedwig in the UK and we've finally got a brand new production, starring Drag Race UK's very own Davina de Campo. Yes please!
Welcome to a euphoric night on the rock 'n' roll rollercoaster with singer Hedwig– a hedonistic genderqueer anti-heroine seemingly hellbent on destruction.
This darkly humorous self-love story, powered by a live band, epic rock-inspired music and hard-hitting lyrics, explores gender identity, acceptance and the freedom to be whoever you want to be.
Directed by Jamie Fletcher and starring Yorkshire's own divine drag queen and sensational songstress Divina de Campo, this multi-Tony award-winning musical breaks all the rules – challenging us all to create a world where everyone is valued and everyone is loved.
Hedwig and the Angry Inch will play the Leeds Playhouse, running from 2nd – 23rd April and HOME Manchester, running from 27th April – 11th May 2022
Tickets & more info – https://leedsplayhouse.org.uk/events/hedwig-and-the-angry-inch/
https://homemcr.org/production/hedwig-and-the-angry-inch/
---
Zorro The Musical – Charing Cross Theatre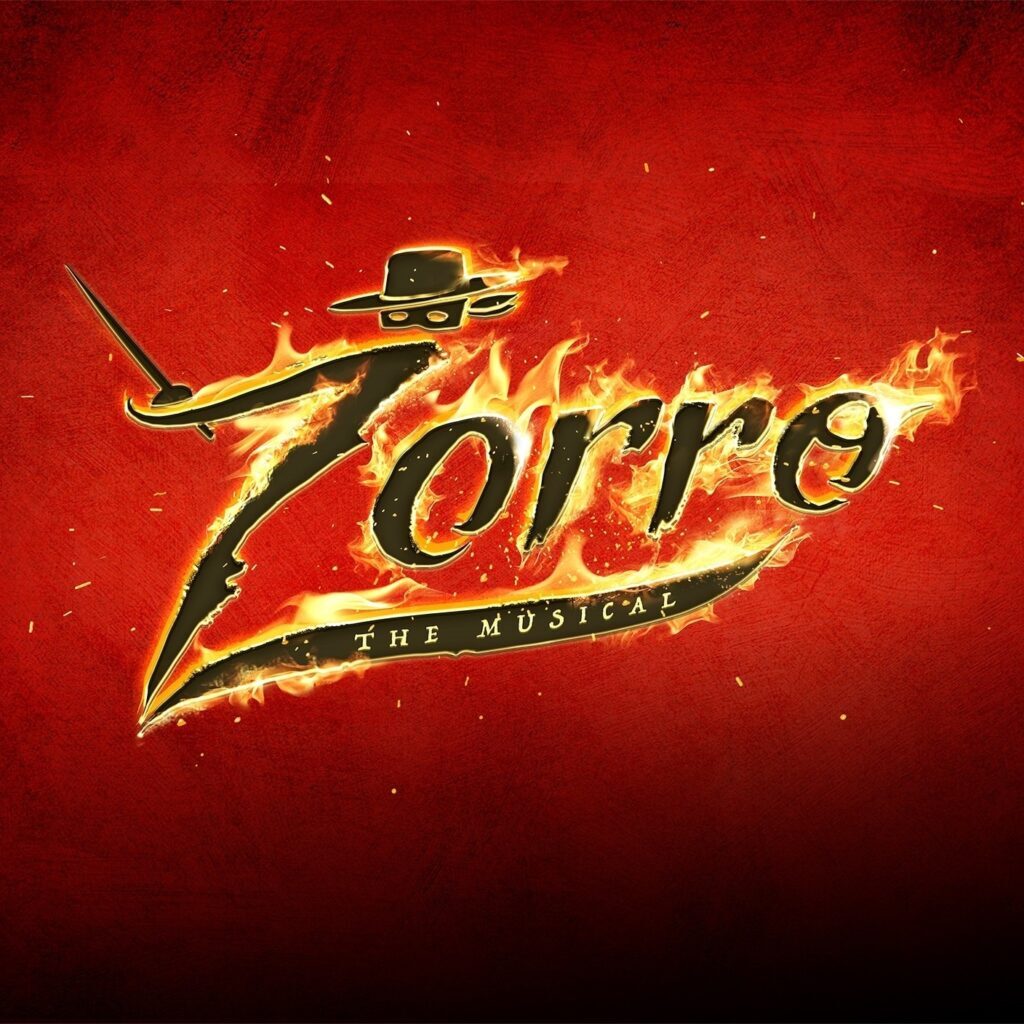 This show was a casualty of the pandemic, when it played only two performances at the Hope Mill Theatre before it had to shut down. Now it's back in a new production coming to the Charing Cross Theatre, this one is going to be a lot of fun!
Set in the sizzling heat of 1805's California, a pueblo is under attack from its autocratic leader. When the danger is at its greatest, a masked crusader appears from nowhere and saves lives. Who is he? Will he be their champion?
The famous red-hot tale of the masked hero, El Zorro, fighting for justice and freedom is told in an immersive, thrilling and headily sensual new production.
With zealous, 'get-on-your-feet' music, featuring international hits by Gipsy Kings including Bamboleo, Baila Me and Djobi Djoba, alongside original music to express a fresh new tale of love, hope and courage.
Zorro The Musical will play the Charing Cross Theatre, running from 12th March – 8th May 2022.
Tickets & more info – https://charingcrosstheatre.co.uk/theatre/zorro
---
Bonnie and Clyde – Arts Theatre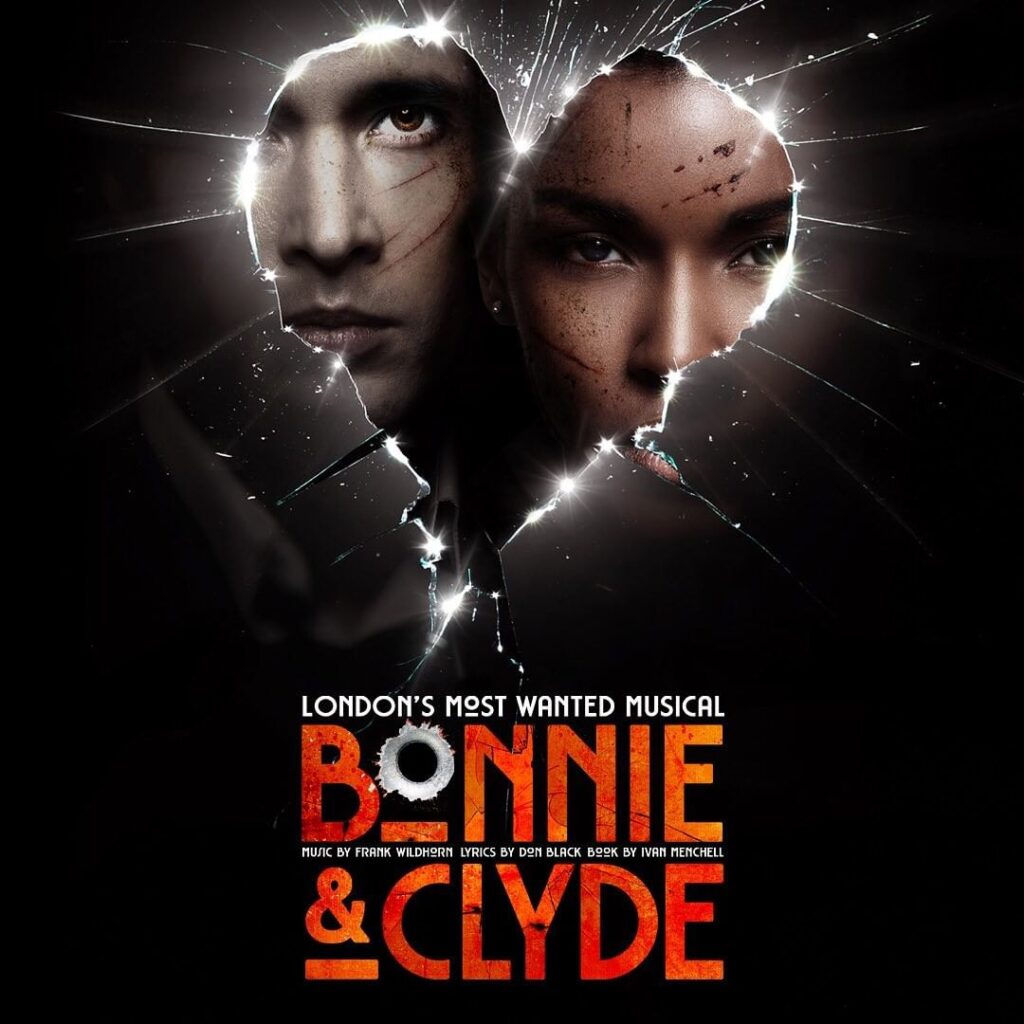 After years of waiting, the West End is finally seeing the arrival of the beloved cult musical Bonnie and Clyde. This show was one of my first big scoops and the excitement around the show is palpable. I can't wait to see who's cast.
Following the phenomenal response to Bonnie and Clyde In Concert at Theatre Royal Drury Lane, having sold out in just six minutes, DLAP Group are thrilled to be bringing a brand new full production of the Tony Award nominated show to the West End for the first time.
At the height of the Great Depression, Bonnie Parker and Clyde Barrow went from two small-town nobodies in West Texas to America's most renowned folk heroes and the Texas law enforcement's worst nightmares. Fearless, shameless, and alluring, Bonnie & Clyde is the electrifying story of love, adventure and crime that captured the attention of an entire country.
Bonnie and Clyde – The Musical has a book by Ivan Menchell, a Tony Award nominated score by Frank Wildhorn and lyrics by Don Black.
Bonnie and Clyde – The Musical will play the Arts Theatre, running from 9th April 2022.
Tickets & more info – https://bonnieandclydemusical.com/
---
Oklahoma! – Young Vic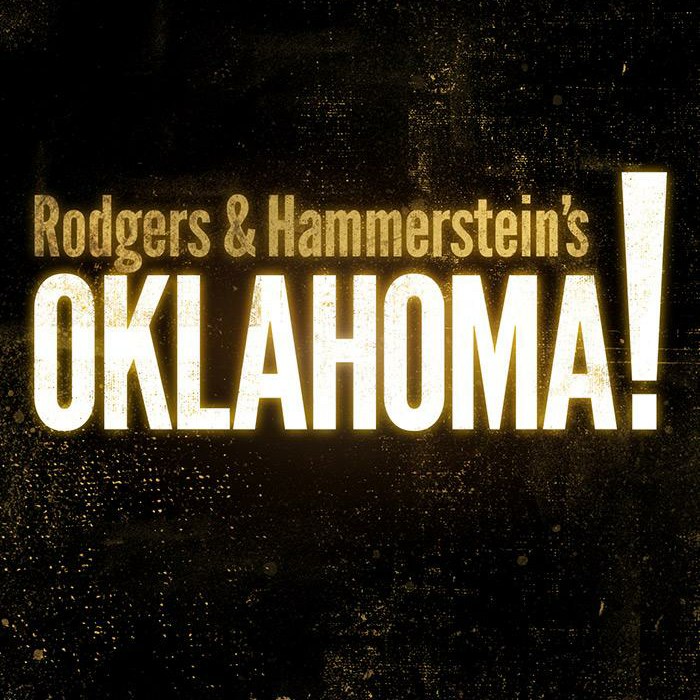 This was a surprising announcement, this infamous production finally making its way to London. Much the the Regent's Park Open Air Theatre production of Carousel, this will divide opinion massively and I'm hear for that. Who needs boring revivals?… Not me!
This is Oklahoma! as you've never seen it before, re-orchestrated and reimagined for the 21st century. Winner of the Tony Award for Best Revival of a Musical, Daniel Fish's bold interpretation transfers to the Young Vic, direct from an acclaimed run on Broadway and a U.S. tour.
Oklahoma! tells a story of a community banding together against an outsider, and the frontier life that shaped America. Seventy-five years after Rodgers and Hammerstein reinvented the American musical, this visionary production is funny and sexy, provocative and probing, without changing a word of the text.
Rodgers and Hammerstein's Oklahoma! will play the Young Vic, running from 26th April – 25th Jun 2022.
Tickets – https://www.youngvic.org/whats-on/oklahoma
---
The Secret Diary Of Adrian Mole Aged 13¾ – The Musical – Queen's Theatre Hornchurch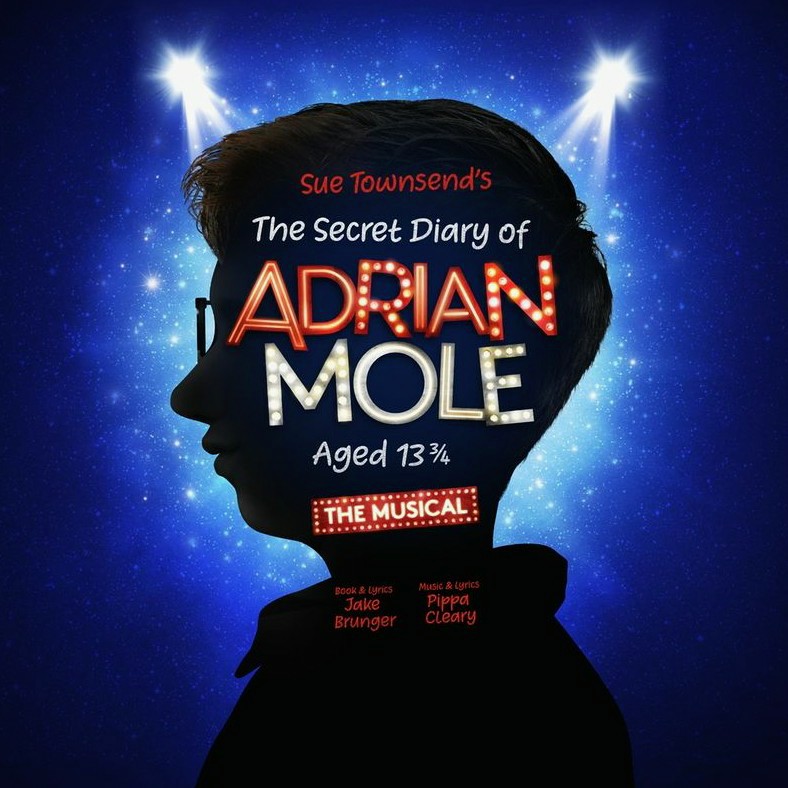 This is such a funny, sweet special gem of show, which made its West End debut back in 2019. It returns in an all brand new actor-muso production at the Queen's Theatre Hornchurch. I can not wait to see how that translates to the stage!
Announced as part of the Queen's Theatre Hornchurch Spring 2022 season, this outrageously funny tale of teenage angst and unrequited love features one of the most endearing comedy characters of all time.
This new actor musician version, directed by Douglas Rintoul, will build on the success of recent hit musicals produced at Queen's Theatre Hornchurch: Made in Dagenham, Priscilla – Queen of the Desert, Once, The Hired Man and Love Letters.
The Secret Diary of Adrian Mole Aged 13¾ -The Musical has a book and lyrics by Jake Brunger, with music and lyrics by Pippa Cleary.
The Secret Diary of Adrian Mole Aged 13¾ – The Musical will play the Queen's Theatre Hornchurch, playing from 28th April – 21st May 2022.
Tickets & more info – https://www.queens-theatre.co.uk/whats-on/show/the-secret-diary-of-adrian-mole/
---
Passion – Hope Mill Theatre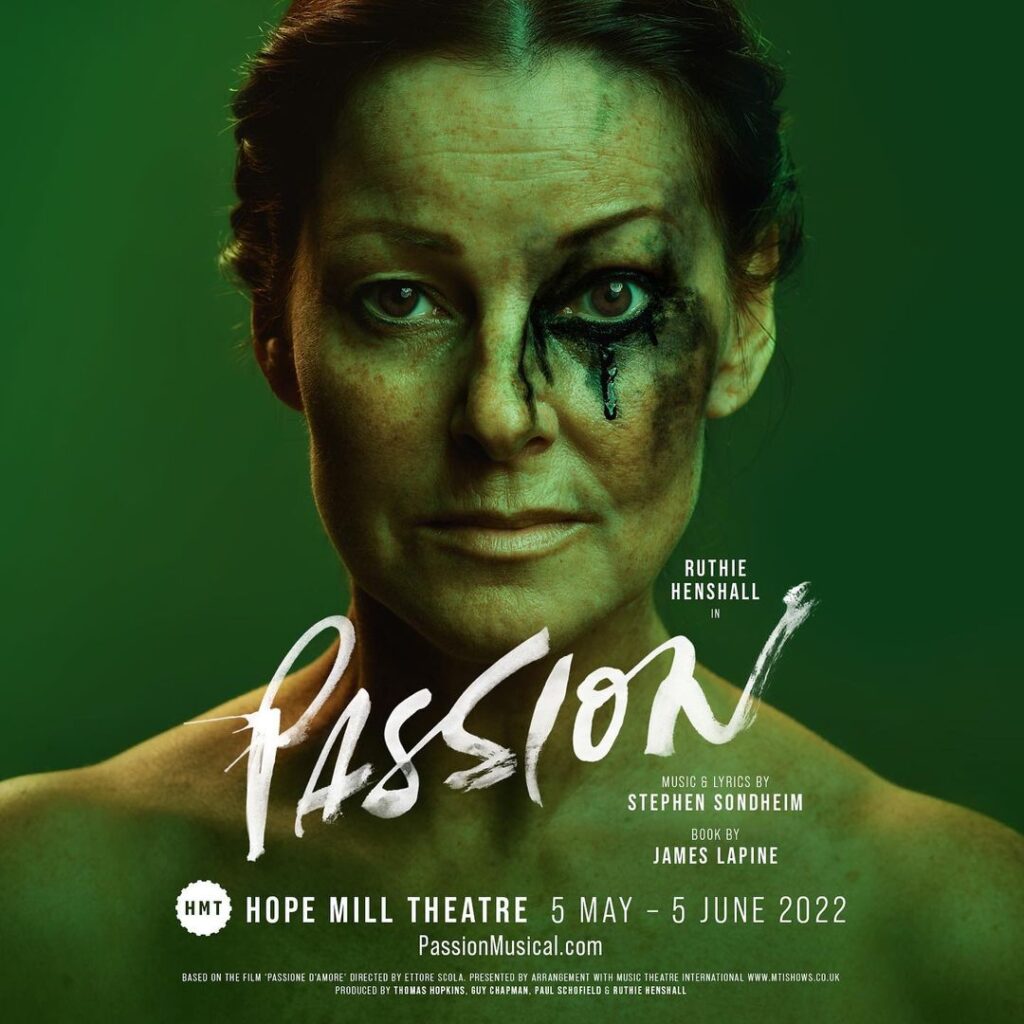 The Hope Mill Theatre has been producing fantastic musical revivals for the past couple of years now and this looks to be no exception. Ruthie Henshall + Sondheim sounds like a very exciting preposition!
Olivier Award winner and Musical Theatre icon Ruthie Henshall will lead a reimagining of Stephen Sondheim and James Lapine's multi-award-winning Passion at the Hope Mill Theatre. Directed by Michael Strassen this revival will reenergise the tale of love, sex and obsession in a new dynamic staging.
Arguably Sondheim's most lyrical and romantic work, Passion is a legendary musical based on Ettore Scola's Italian film, Passion d'Amore. Situated in 19th Century Italy, the production tells the tale of a young soldier, Giorgio, who is obsessively pursued by the relation of his superior officer, Fosca – a woman prone to severe melancholy and mania.
Passion will play the Hope Mill Theatre, running from 5th May – 5th June 2022.
Tickets & more info – https://hopemilltheatre.co.uk/events/passion
---
My Fair Lady – London Coliseum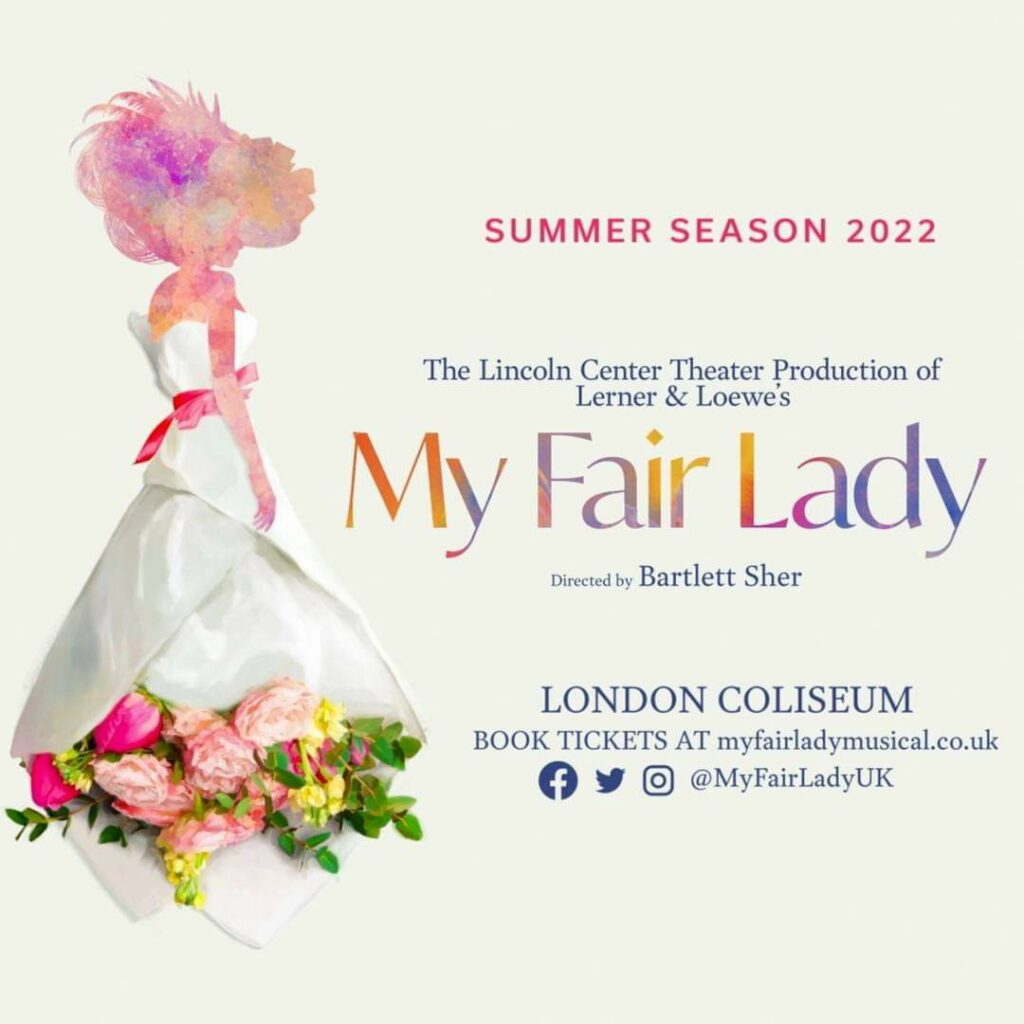 I have been waiting for the West transfer of this production FOR YEARS and I'm so happy that we are finally getting it This classic musical is getting the big lavish revival we all deserve. If the rumoured casting for Eliza is true, she will be breaking another glass ceiling. Fingers crossed!
The Lincoln Center Theater's critically acclaimed, multi-award-winning production of My Fair Lady comes to London in Summer 2022, the first major West End revival of Lerner & Loewe's much-loved musical for 21 years.
My Fair Lady tells the story of Eliza Doolittle, a young Cockney flower seller, and Henry Higgins, a linguistics professor who is determined to transform her into his idea of a "proper lady". But who is really being transformed?
Directed by Bartlett Sher, this sublime production will feature the English National Opera orchestra playing Frederick Loewe's ravishing score and a book and lyrics by Alan Jay Lerner.
My Fair Lady will play the London Coliseum, running from 7th May – 27th August 2022.
Tickets & more info – https://myfairladymusical.co.uk/
---
Legally Blonde – Regent's Park Open Air Theatre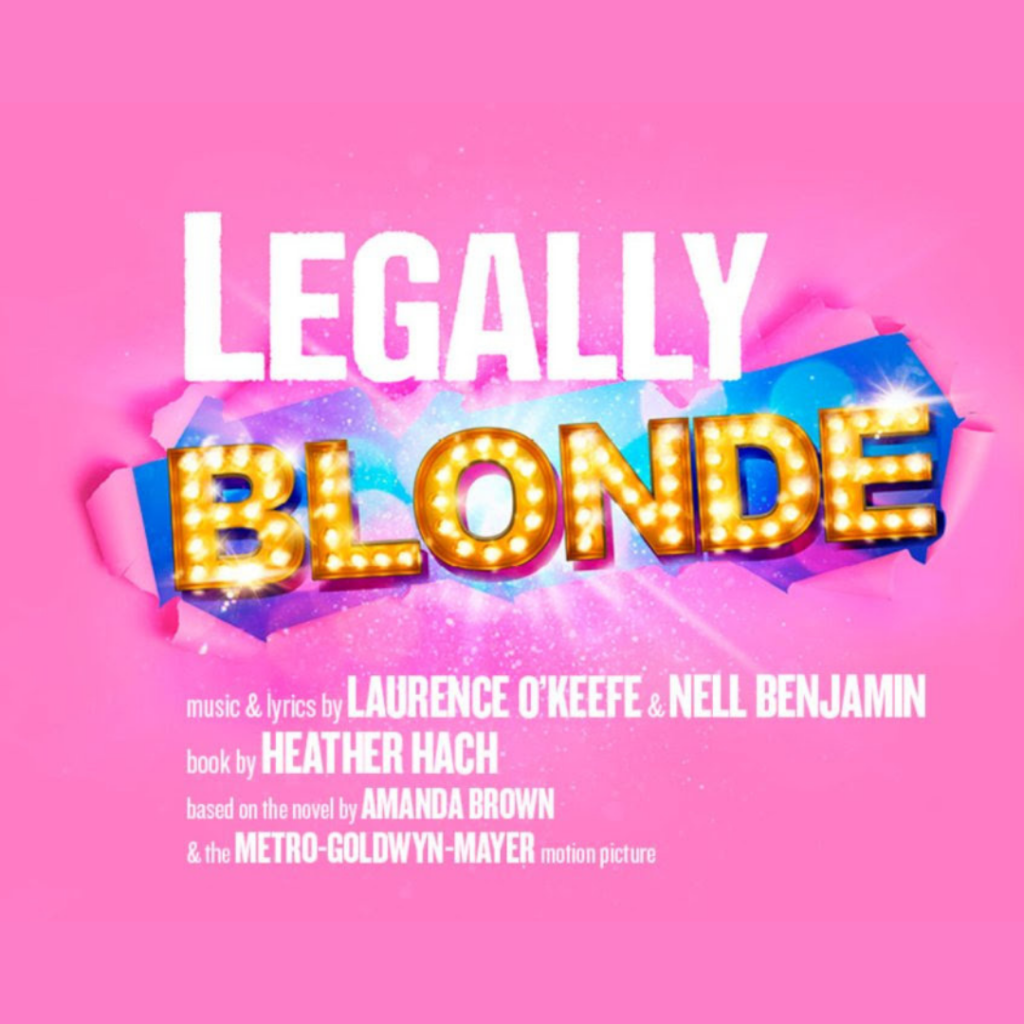 No doubt set to be one of the hottest tickets in town this summer, Six The Musical co-creator Lucy Moss will be directing a brand new production of beloved musical Legally Blonde. Expect this to be like no other production of the show that has come before it!
The smash hit Broadway and West End Musical based on the beloved movie follows beautiful and popular sorority sister Elle Woods who loves to be pampered and is passionate about pink. When she is dumped by her boyfriend Warner Huntington III for a more serious girlfriend she puts down the credit cards and picks up the books. Packing up her trusty pooch, Bruiser, she bags herself a place at the prestigious Harvard Law School to try and win him back. With the support of her new friends she learns that you can be both smart and fashionable.
Legally Blonde has music and lyrics by Laurence O'Keefe and Nell Benjamin with book by Heather Hach.
Legally Blonde will play the Regent's Park Open Air Theatre, running from 13th May – 2nd July 2022.
Tickets & more info – https://openairtheatre.com/production/legally-blonde
---
Bugsy Malone – UK Tour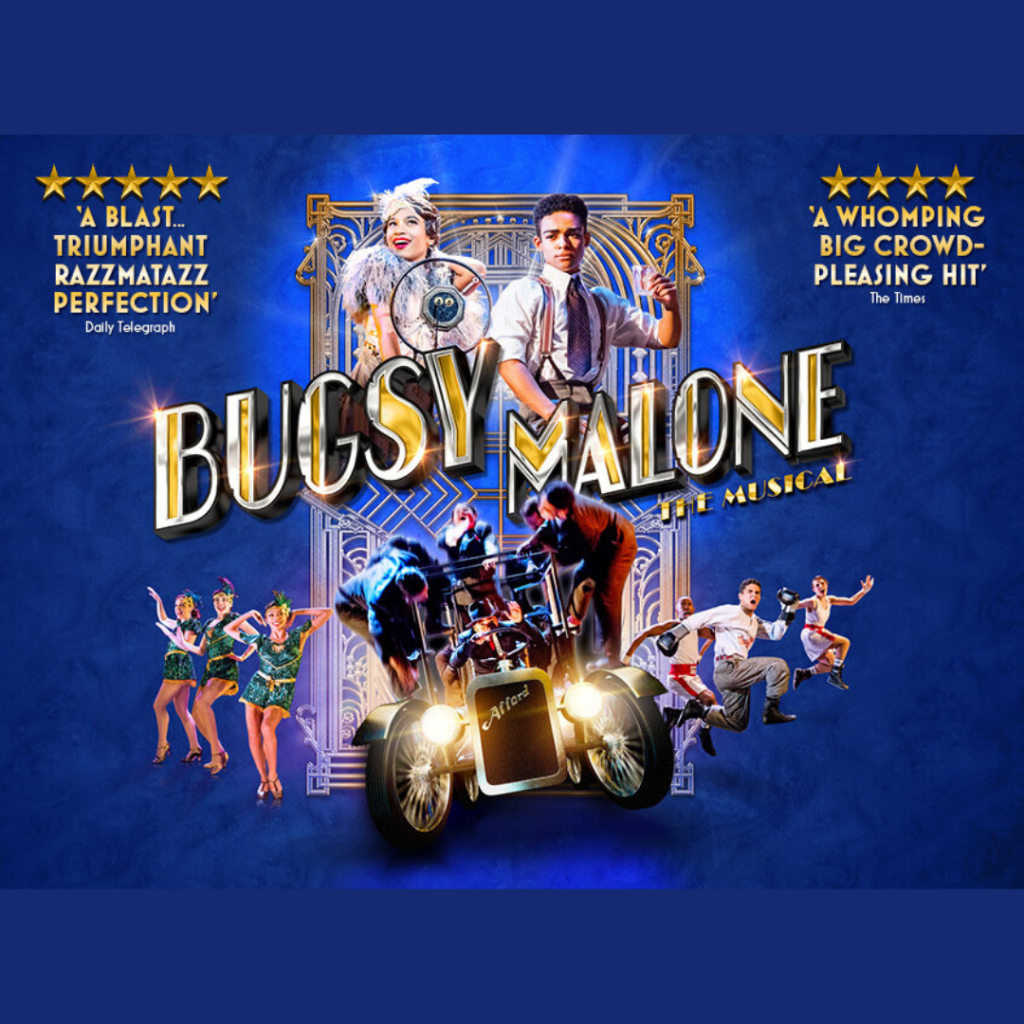 I have the biggest soft spot for this musical, it just puts the biggest smile on your face. This unexpected revival is apparently the UK's first ever professional touring production of Bugsy Malone. Don't miss out!
Alan Parker's world-famous movie, which launched the careers of Jodie Foster and Scott Baio, becomes an unforgettable theatrical experience in this revival of the universally acclaimed Lyric Hammersmith Theatre production.
Packed with instantly recognisable songs from Oscar-winner Paul Williams including My Name is Tallulah, You Give A Little Love and Fat Sam's Grand Slam, Bugsy Malone is a masterclass of musical comedy with one of the most joyously uplifting finales in musical theatre.
Bugsy Malone will tour the UK, opening at the Theatre Royal Bath, running from 2nd – 23rd July 2022.
Tickets & more info – https://www.theatreroyal.org.uk/event/bugsy-malone/
---
Billy Elliot – Curve Leicester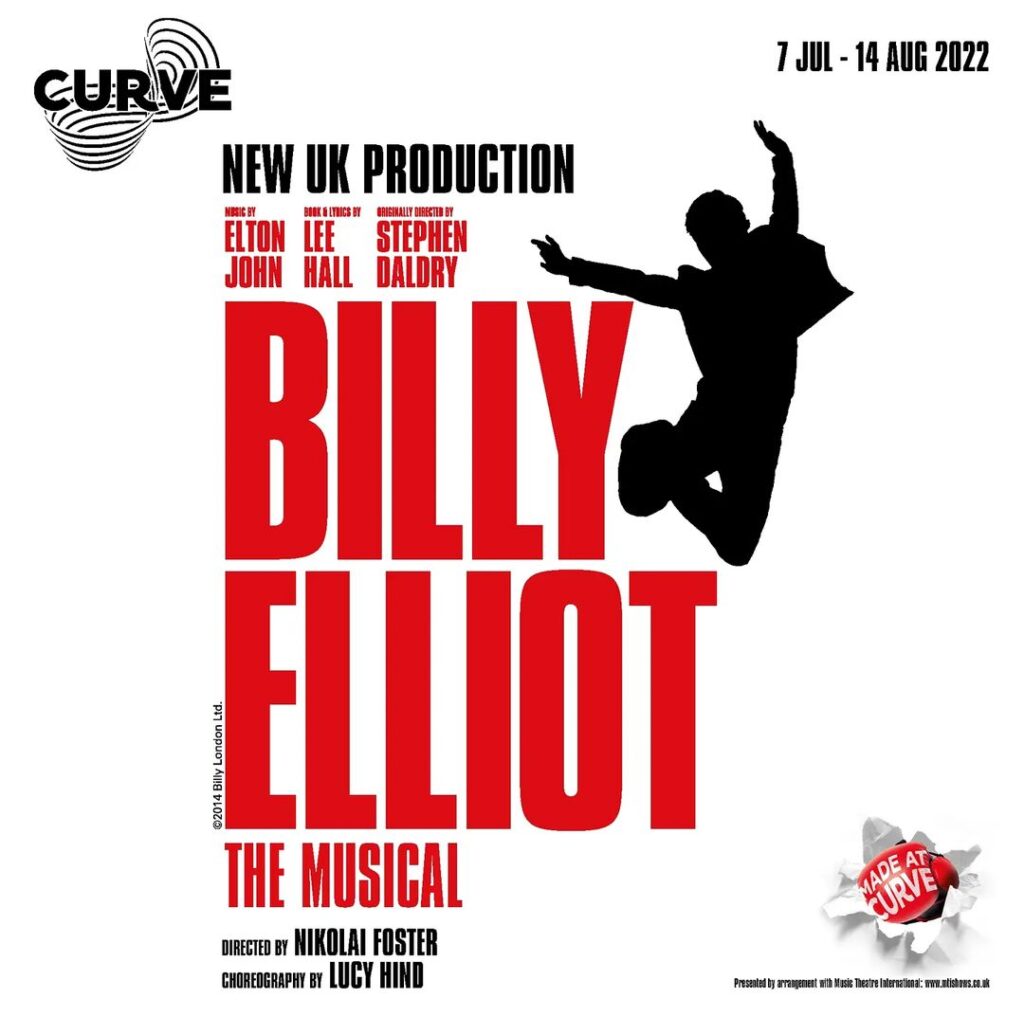 This new production has me super excited and super scared. The original production is such a special piece of musical theatre, I'm hoping the Curve Leicester can work their magic on this and make something just as special. In the words of RuPaul "Don't f*ck it up!".
For the first time in the UK, the award-winning, world-renowned Billy Elliot the Musical gets a new look in this Made at Curve production, directed by Nikolai Foster and choreographed by Lucy Hind.
Set amidst the increasingly bitter 1984/85 miners' strike, Billy Elliot the Musical is a tale of determination, acceptance and daring to be different. In a close-knit community where family and tradition means everything, can Billy forge a new destiny and follow his passion?
Based on Stephen Daldry's BAFTA-winning 2000 film starring Jamie Bell and Julie Walters, Billy Elliot the Musical features music from Elton John and book and lyrics by Lee Hall.
Billy Elliot will play the Curve Leicester, running from 7th July – 14st August 2022.
Tickets & more info – https://www.curveonline.co.uk/whats-on/shows/billy-elliot-the-musical/
---
Sister Act – UK Tour & Eventim Apollo London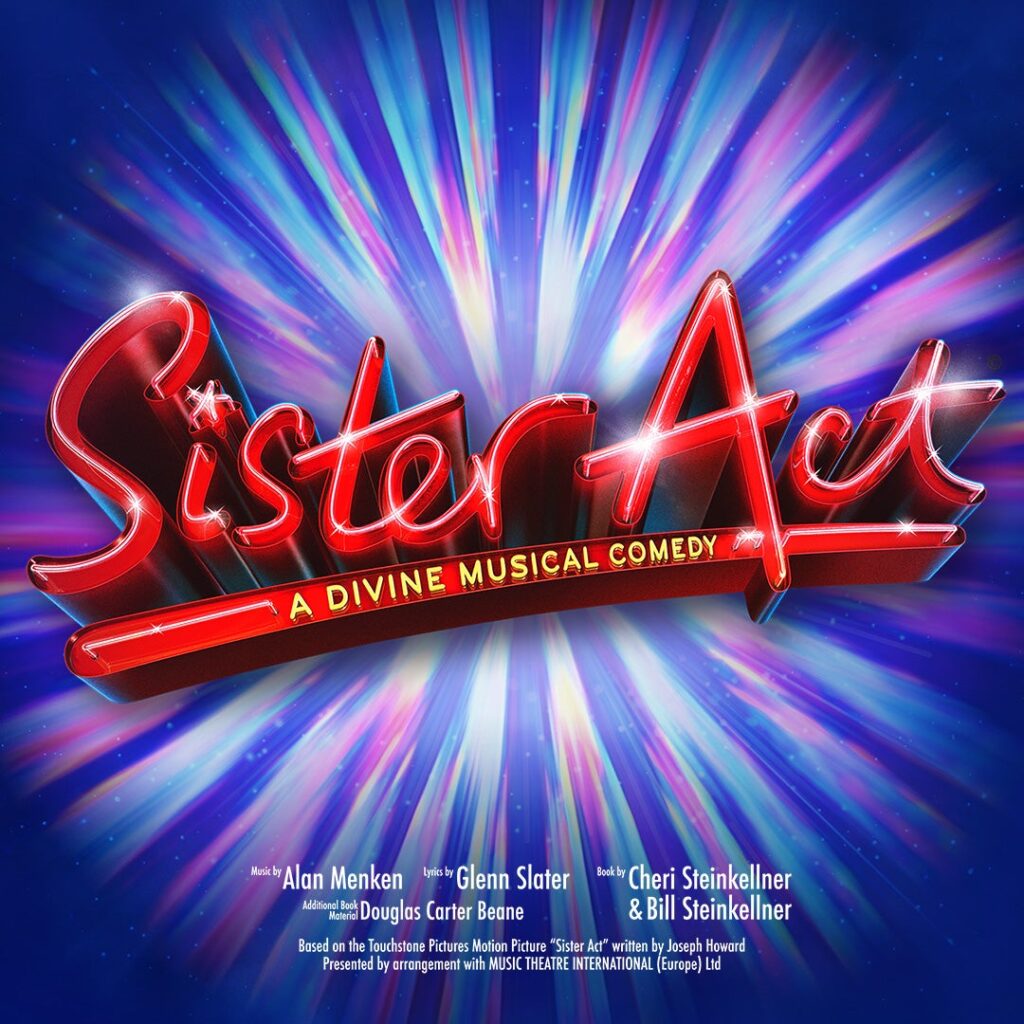 The fabulous stage musical adaptation of Sister Act is back. Originally due to star the one & only Whoopi Goldberg, recreating her beloved role of Deloris Van Cartier before the pandemic ruined those plans. I'm super curious who they will now cast in her place, either way, I can't wait for this show to return!
This sparkling tribute to the universal power of friendship, sisterhood and music tells the hilarious story of the disco diva whose life takes a surprising turn when she witnesses a murder. Under protective custody she is hidden in the one place she won't be found – a convent! Disguised as a nun and under the suspicious watch of Mother Superior, Deloris helps her fellow sisters find their voices as she unexpectedly rediscovers her own.
Featuring original music by Tony and 8-time Oscar winner Alan Menken, dazzling dance routines and songs inspired by Motown, soul and disco, this joyous, feel-good musical is one nostalgia-filled trip that you will never forget.
Sister Act will tour the UK and play the Eventim Apollo London, running from 19th July – 28th August 2022.
Tickets & more info – https://www.sisteractthemusical.co.uk/
---
Standing At The Sky's Edge – Crucible Theatre & National Theatre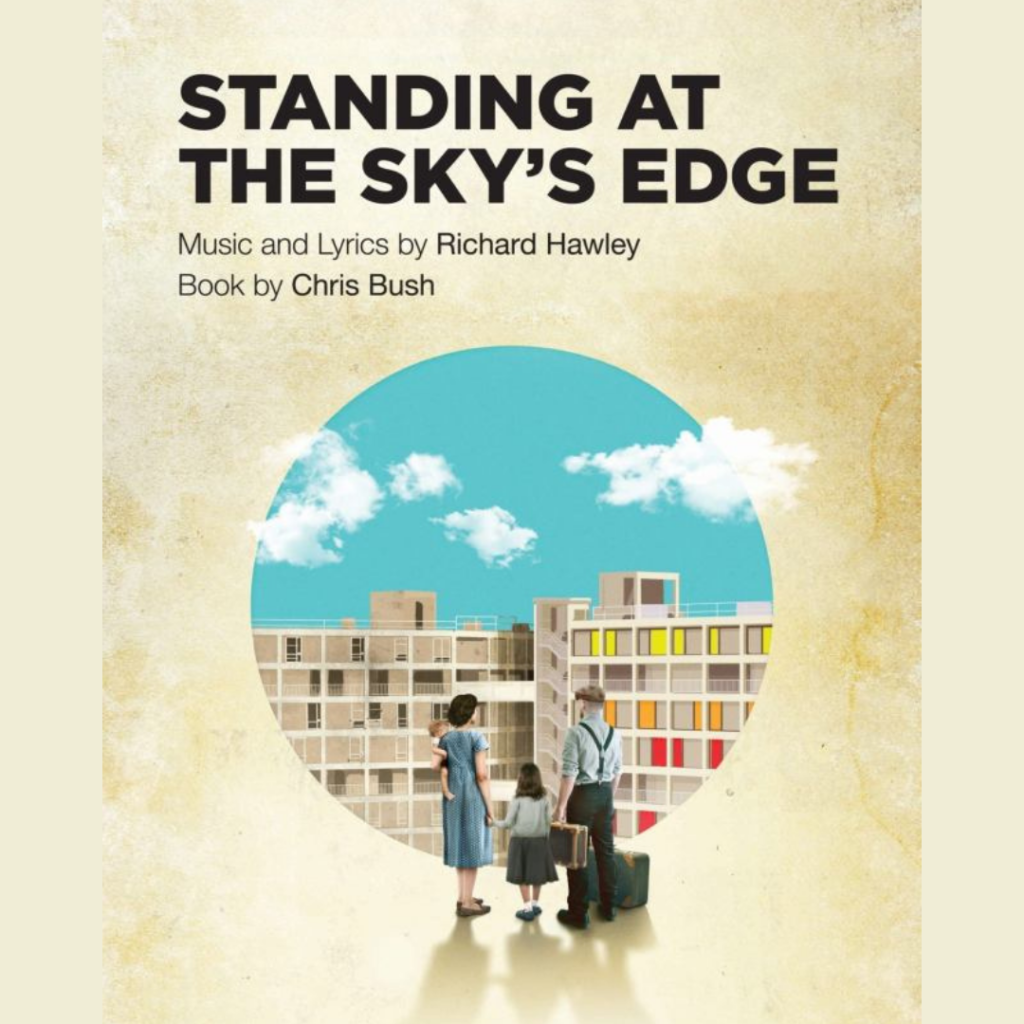 All I've heard about this original new musical is rave reviews from all who've seen it. I'm ready for a new musical obsession, so I'm glad this show is returning. Definitely one to check out!
The Crucible Theatre's 50th anniversary programming will round off in December 2022 with a celebratory return of the hit musical Standing at the Sky's Edge revived by Artistic Director Robert Hastie, prior to a run at the National Theatre in 2023.
Poppy wants to escape her old life. Joy and Jimmy want to spend the rest of their lives together. Rose and Harry want the new life they've been promised.
A celebration of strength and solidarity set in Sheffield's concrete utopia, Park Hill, the musical features music and lyrics by Richard Hawley, book by Chris Bush and is directed by Artistic Director Robert Hastie.
Winner of the Best Musical Production at the UK Theatre Awards and the 2020 South Bank Sky Arts Award for Theatre.
Standing at the Sky's Edge will play the Crucible Theatre, running from 10th December 2022 – 21st January 2023.
Tickets & more info – https://www.sheffieldtheatres.co.uk/events/standing-at-the-skys-edge-2
---
Claus The Musical – The Lowry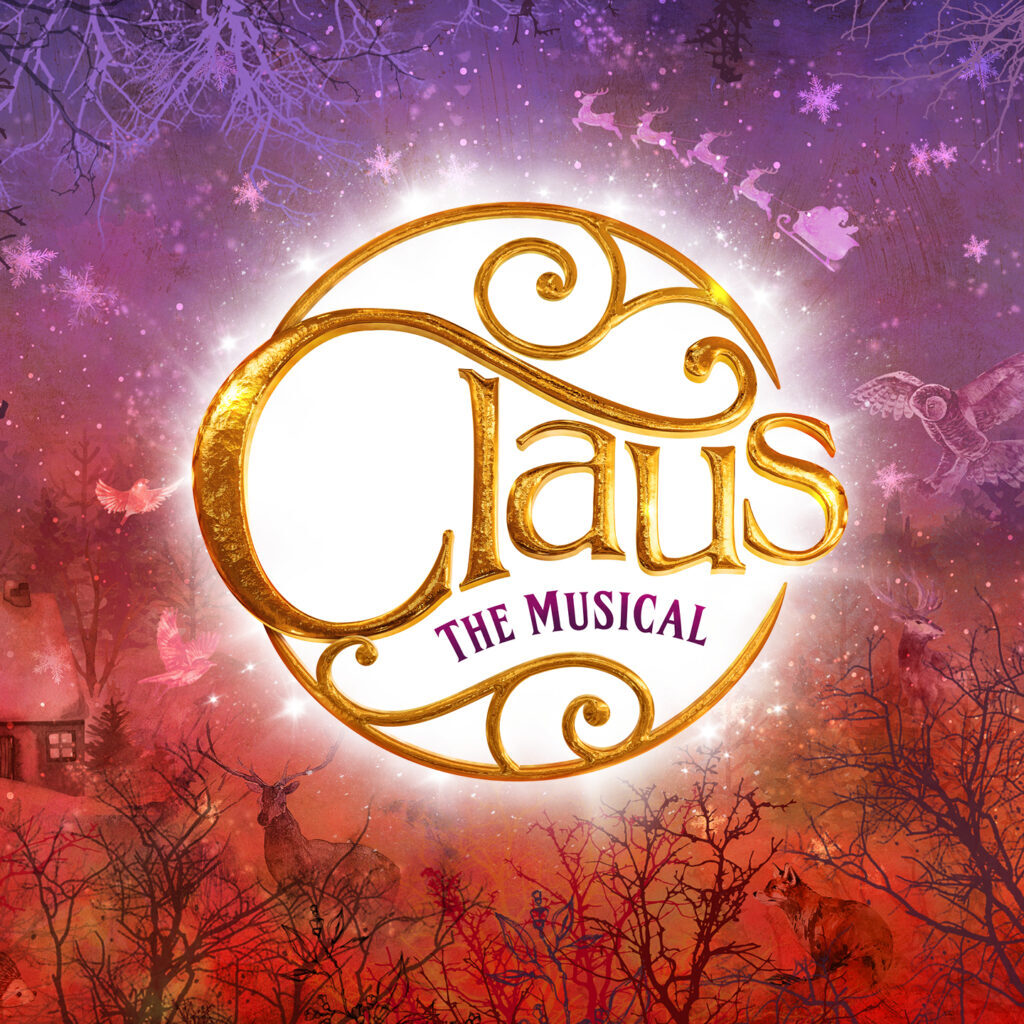 Here we have a brand new Christmas musical, just in time for Christmas? Yes please! This show seems like a welcome addition to the mountain of 'A Christmas Carol' productions we have each year (which I also admittedly love). Check it out!
From the writer of The Wonderful Wizard of Oz comes the world premiere of Claus The Musical. Based on the beloved children's book The Life and Adventures of Santa Claus by L. Frank Baum, this brand-new musical is as magical as Christmas itself.
With spellbinding songs from Andy Collyer, heart-warming storytelling, enchanting sets, and a whole load of festive fun, discover the story of Claus and how he became a man forever in our hearts, and on Christmas Eve, forever in our skies.
Claus The Musical will play the The Lowry, Salford, running from 14th December – 8th January 2023.
Tickets & more info – https://thelowry.com/whats-on/claus-the-musical/
---
These are are my "Most Anticipated Shows of 2022" and I hope I've helped you discover some new ones in the process too.
I'm sure there will be more to add to this list throughout the year. I look forward to it!
Shaun – Theatre Fan