⭐ INTERVIEW – PAUL WILKINS – BAAA HUMBUG! TOUR ⭐
22nd November 2019
By Shaun Tossell
West End star Paul Wilkins (Les Miserables & Hair UK tour) chatted to me about his upcoming Christmas tour – BAAA HUMBUG! A STOCKING FULL OF SHOW-TUNES, which will be visiting the south coast of England and Dublin during December.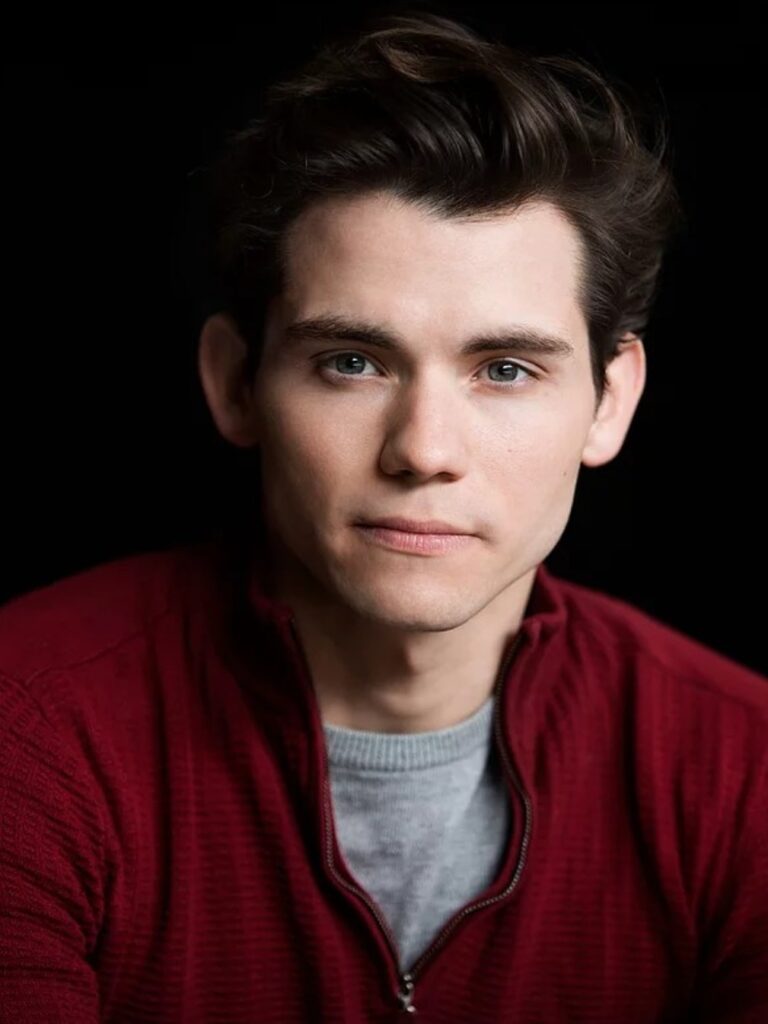 He will be joined on this tour by Les Mis legend Earl Carpenter (Les Misérables, The Phantom of the Opera, We Will Rock You) and musical theatre chum James Hume (Mary Poppins, Titanic, Les Misérables) with accompanist Louise Helyer.
Chris Holland (Grease, The Witches of Eastwick, Les Misérables) will be replacing Mr Hume for the Dublin shows.
They will be singing songs from many of your favourite musicals as well as a few festive ditties for you to sing along to for an evening that will definitely get you in the mood for Christmas.
We cover everything from Paul's thoughts on producing a show for the first time, his recent work and more! Read on…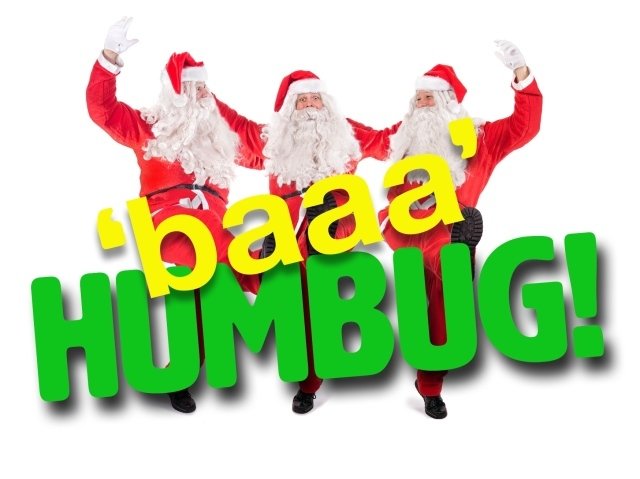 WHAT CAN AUDIENCES EXPECT FROM BAAA HUMBUG?
Audiences can expect 2 hours of pure Christmas joy! It's going to be really, really fun. It's going to have stories told by us, witty banter, little musical anecdotes and abundance of Christmas joy. It's going to be really, really nice.
We're going to be singing some classics from musical theatre, some more attuned to our experiences and it's going to be intertwined with a clever script that ties it together nicely.
HOW DID THE IDEA FOR BAAA HUMBUG COME ABOUT?
I've been itching to produce for quite a while now. I've done quite a lot of concerts around the UK and internationally, and having been involved in quite a lot, I thought you know what? I'm going to give this a go.
I approached Earl Carpenter, who runs Ginger Boy Productions Ltd, I said "Hey, do you fancy it? Let's put a little something together" and yeah, that's how we came to Baaah Humbug!
But we've come a long way from there to where we're at now. We started off with just a couple of venues and then I got a bit itchy and I was like, okay, let's put it out for a few more people. We've now got this lovely little seven venue tour, going to our old stomping grounds.
So, James and I and our accompanist Louise, we're heading back to Bay House School in Gosport, which is where we went to school. It's going to be really great to take that back there, and I know they're really excited to have us. I can't wait! It's going to be weird, but I think it's going to be really fun.
HOW DO YOU KNOW THE OTHER CAST MEMBERS?
I know James because he was in my sister's house at Bay House school. He would have been in Year 11 when I was in Year 7 and I knew that he was heavily involved in drama.
I remember when we finished our production of West Side Story at Bay House, at the end; I could hear James bellowing out "Bravo! Bravo!" That's a funny, funny memory, we do go quite way back. He also helped accommodate me when I was auditioning for drama schools.
Then it just so happened when I did the international tour of Les Mis in 2016, that he was on it with me, we also have the same agent. Our worlds kind of came back together. So, it's very, very nice and Earl, I did Les Mis with, on the international tour also. He's a fantastic guy.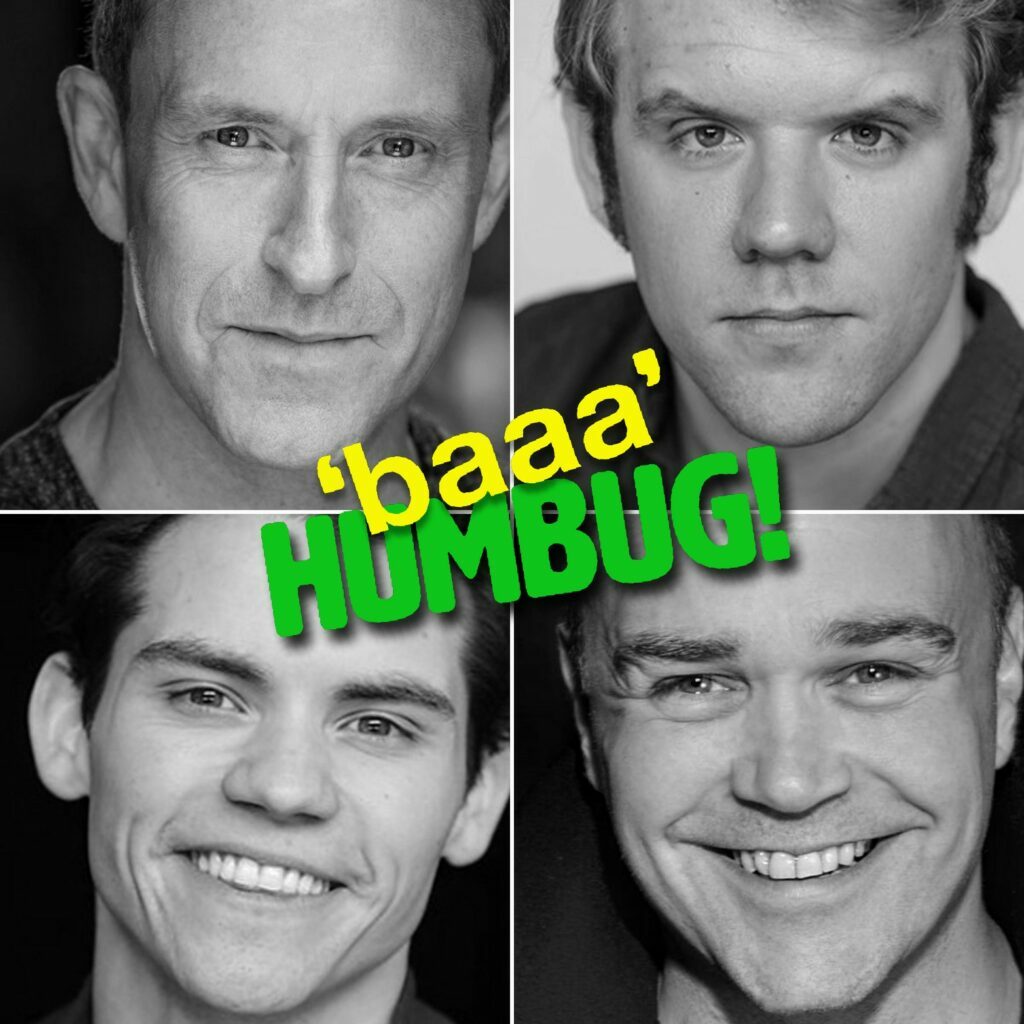 IS THIS YOUR FIRST TIME PRODUCING A SHOW?
Yes, it's my first time producing a show, which is terrifying but really, really exciting at the same time.

IS THAT SOMETHING THAT YOU ARE LOOKING AT TO DO MORE IN THE FUTURE AS WELL?
Definitely. I thought at first it would be a good idea to produce and be a part of it because you can mould it and shape it in the way that you want it to be; And kind of oversee it and make sure that it's going well as you're with it.
I'd love to do it more in the future and if I came into money, that is certainly what I would do.
ST – It is quite an undertaking financially and just, in general, producing a show. I think a lot of people don't know what goes into it.
Yes, I'm learning so much as I do it. Every single day there's a new thing. Like piano hire for certain places, they might not have a piano, I have to check the technical requirements. There are tiny, little bits here and there, that as a performer and as an actor, you are focused on your character, the company and everything that comes with that. You do sometimes forget what else is involved.
Being a producer and negotiating box office splits, I tried to stay within budget because I've realized you can produce, by creating a product that is wholesome and you know will sell. Once you have that product, then you can approach the theatres.
There's a lot of time, effort and blood, sweat and tears that go into producing. Any producers out there that are doing even bigger, riskier productions, hats off to them.
THE TOUR IS ALSO HEADING TO DUBLIN, HOW DID THAT COME ABOUT?
So Thérèse, my partner, is Irish and I actually looked at the comedian Ed Byrne's tour. With those types of tours, you get it in big places, and you get tiny, little venues and some really interesting ones across the country.
I looked through all of that tour, and I put it down in an excel document and I sorted it out into locations, then I emailed everyone! But Earl warned me that we might have been a little late for Christmas bookings and in most cases we were.
But when I took a shot with Smock Alley, in Dublin, they were really interested. I thought "Oh yeah, this is just going to be another one that falls through, I'm not going to put all my money on it" but they came back and they had three days free, so like great, we can do four performances! They agreed to it and that was that.
So we're taking a little trip across the water and as a first producing experience, it is crazy. I'm really, really excited.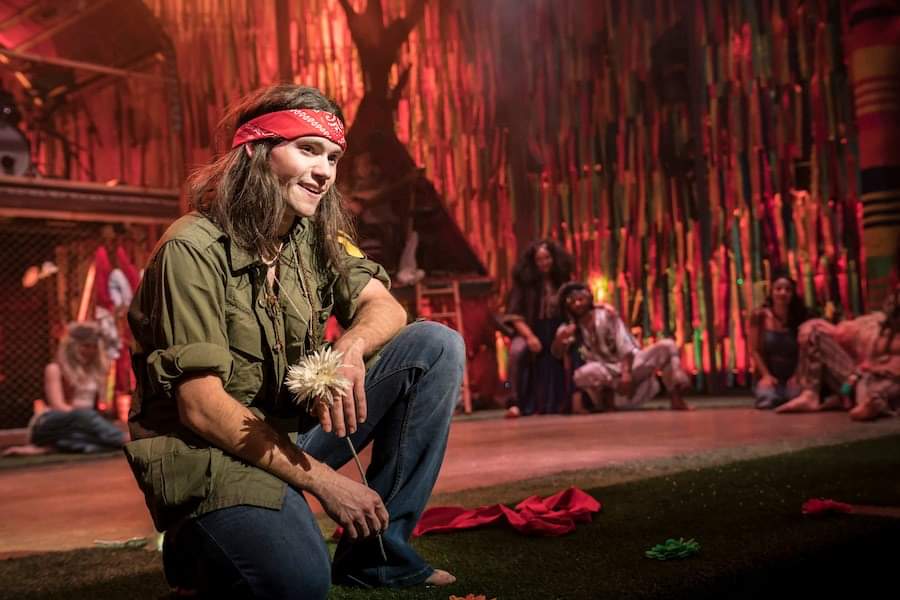 YOU'VE NOT LONG FINISHED A VERY SUCCESSFUL TOUR WITH HAIR. HOW DID YOU FIND THAT?
Hair was fantastic. As a show, it's barmy. I only really understood it in the very last week of rehearsals, right near to the end.
I was working with director Jonathan O'Boyle, and I just couldn't figure it out. I just couldn't understand how to be in that world because of all their choices, thoughts and impulses come from the fact that they are off their faces half the time and they're high. Their thoughts don't really link up, but they're going to do something, and Jonathan was like "Just trust it, just go with it."
Once I accepted the fate of what it is to live in that world, it worked really nicely.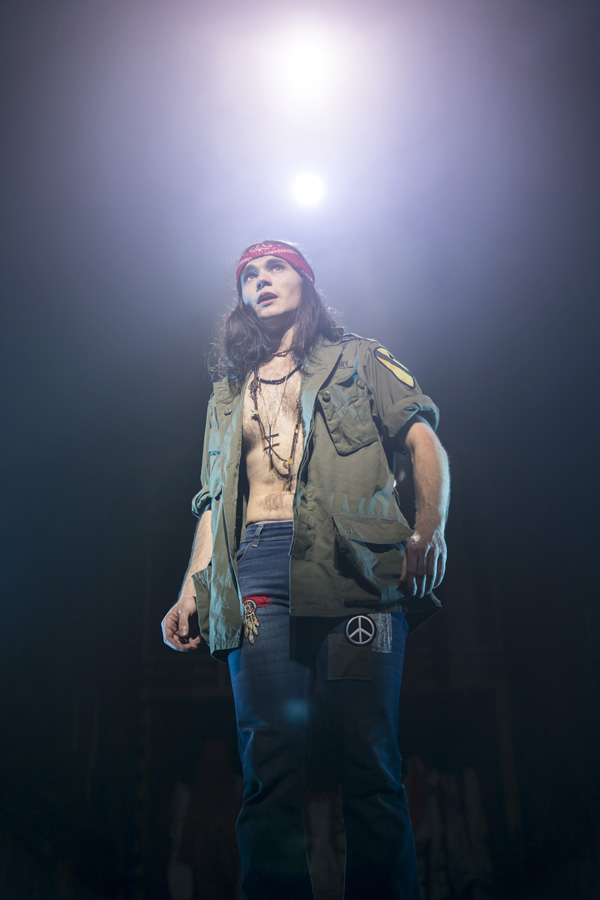 THAT MUST'VE BEEN QUITE A CONTRAST TO LES MIS?
Yeah absolutely, it really was. Two completely contrasting styles.
ST – I don't think you can get two shows further from each other.
That's very true but I loved it, I really enjoyed it. The weekly touring is difficult, that was probably the thing about it I didn't like very much.
Especially being away from my partner and being away from my flat, that's the side of being an actor that's tough.
When you've got work, you've got work. It's tricky to be risky if you're not, and I hate to use this phrase, "a name" but that's just the world we live in because people want to be assured that they're going to get the thing that they want to see.
They don't want to take the risk and sit down to possible enjoy it or possibly not. They want to already have an expectation of what it is they are going to see, which is a shame, I think.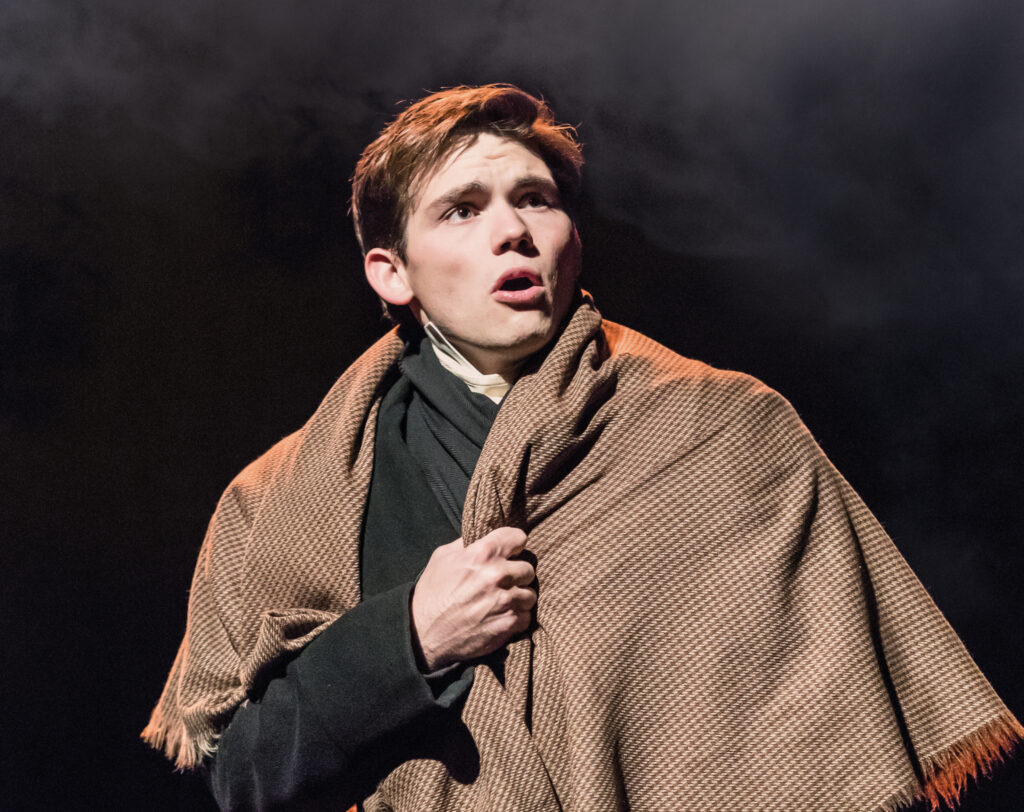 DO YOU HAVE ANY OTHER PROJECTS IN THE PIPELINE FOR THE NEW YEAR?
I've got a few things that are in the pipeline, but I can't speak about them just yet.
ST – That's exciting! That's good we have some things to look forward to then.
ANY FINAL THINGS YOU CAN TELL US ABOUT THE SHOW?
I guess just to say that it's going to be fantastic; it really is.
We're also partnering up with various venues and schools. For example, at Bay House School in Gosport, we are collaborating with students, they are going to be a part of it as well.
In various locations, we're offering acting workshops also. We're doing three one-hour workshops in Dublin and we're going to be doing a workshop at Bay House School as well.
So altogether, it's going to be a fantastic experience.
ST – It sounds like it's going to be a fun time all around. Thanks for chatting with me, it's been great.
Yeah, awesome, thanks very much, Shaun.
Tickets & more info – https://www.baaahumbug.co.uk/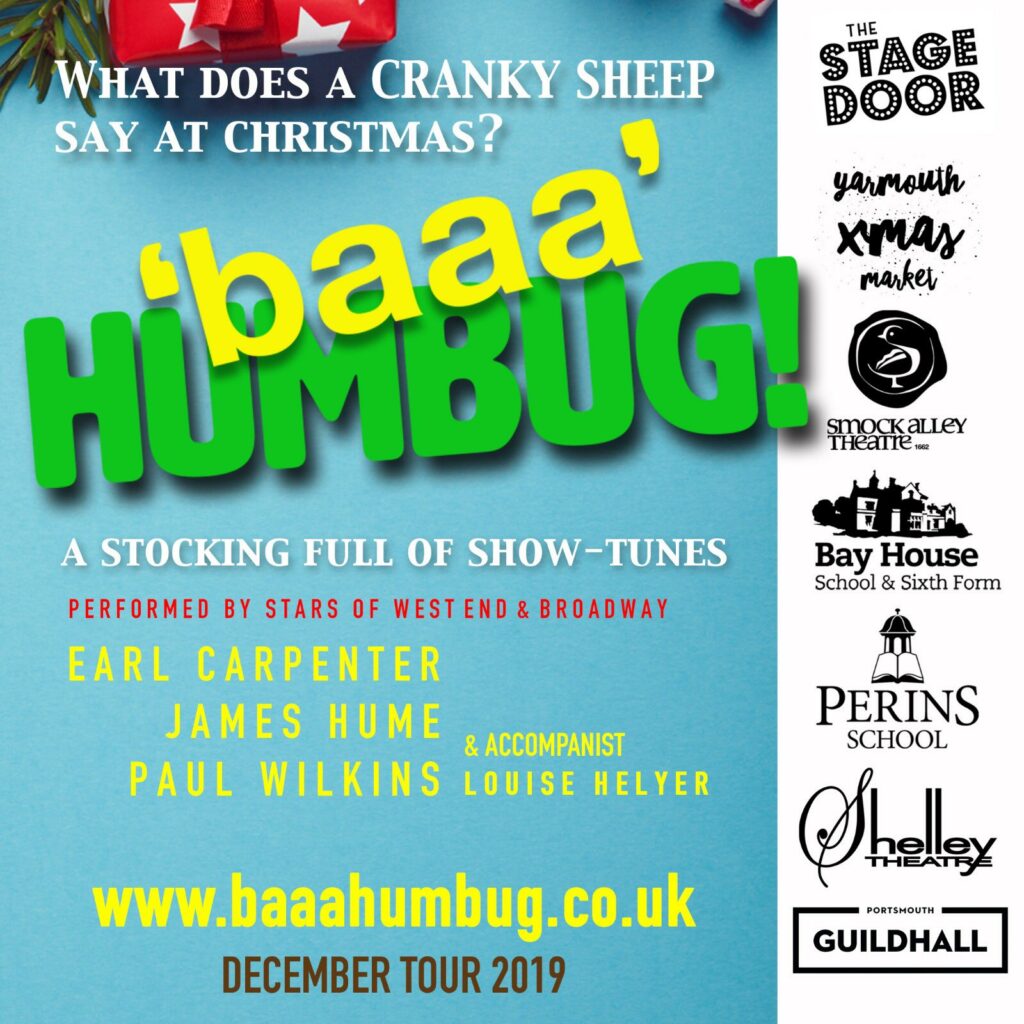 TOUR DATES
Southampton – The Stage Door – 1st December
Isle of Wight – Yarmouth Xmas Market – 7th December
Dublin – Smock Alley Theatre – 12th – 14th December
Gosport – Bay House School & Sixth Form – 16th December
Alresford – Perins School – 21st December
Bournemouth – Shelley Theatre – 23rd December
Portsmouth – Guildhall Studio – 24th December