We are already, more than halfway through the year ? and I've already seen so many shows.
Here are my top picks, in no particular order, from the first half of 2019.
Violet – Charing Cross Theatre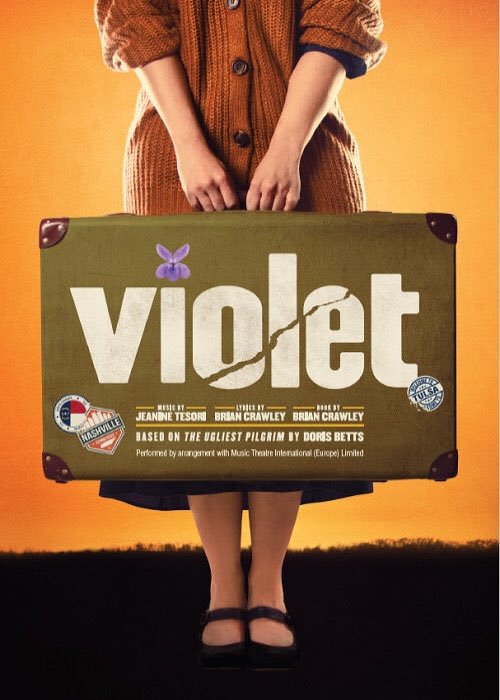 The Charing Cross Theatre are always showing interesting productions, even if it may not be your cup of tea, I'm always intrigued to see what their next production is going to be. It was also the home of one of my all-time favourite shows – Ragtime.
Violet tells the story of a young woman, whose face was disfigured from a freak accident as a child. She travels across the country, hoping a tele-evangelist will help heal her disfigurement.
With beautiful music from Jeanine Tesori and a heartbreaking performance from Kaisa Hammarlund as Violet.
This musical was food for the soul. My main disappointment was the fact that I couldn't see it a 2nd time.
Newsies – ArtsEd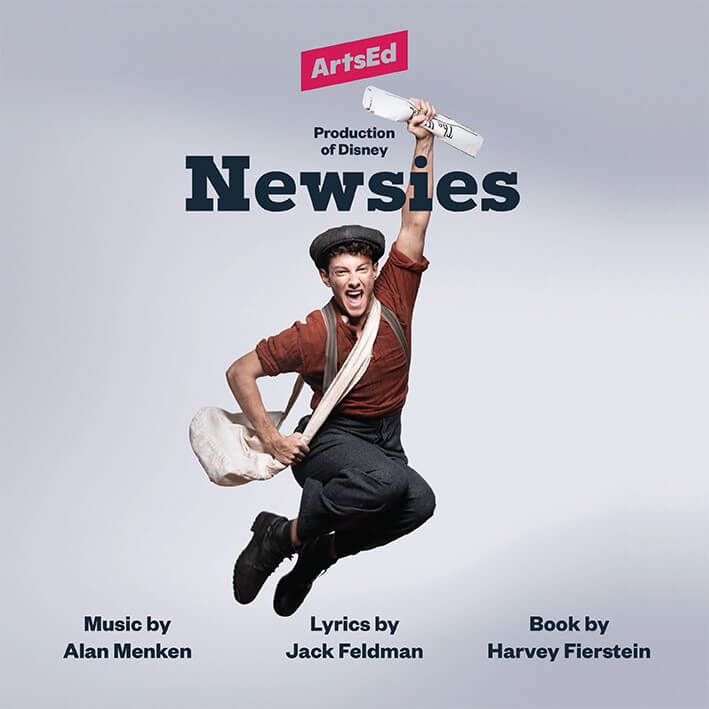 I've been a fan of Newsies, after discovering it quite late, because I absolutely love the work of Alan Menken as any 80s child brought up on the Disney Renaissance films of the 90s.
I saw a screening of the filmed performance of Newsies, starring Jeremy Jordan, last year and fell completely in love. Gorgeous songs, amazing choreography, I was hooked.
Now I am aware of ArtsEd because when ever I look in the programme of a West End show, half the cast have trained there.
I found out ArtsEd were putting on a production of Newsies for their 3rd year students and HAD to get tickets.
This production had everything, even if the scale was smaller, it didn't feel like it. All aspects of this production were top notch, choreography, singing acting, you name it and of course it's amazing leading man; Jac Yarrow, who went straight from this to West End leading man before even graduating.
He's currently wowing audiences in the current Joseph and the Technicolor Dreamcoat revival playing at the London Palladium.
I'm a little disappointed because I want this production on the West End NOW!
Photos – Robert Workman
Vulvarine – The Wardrobe Theatre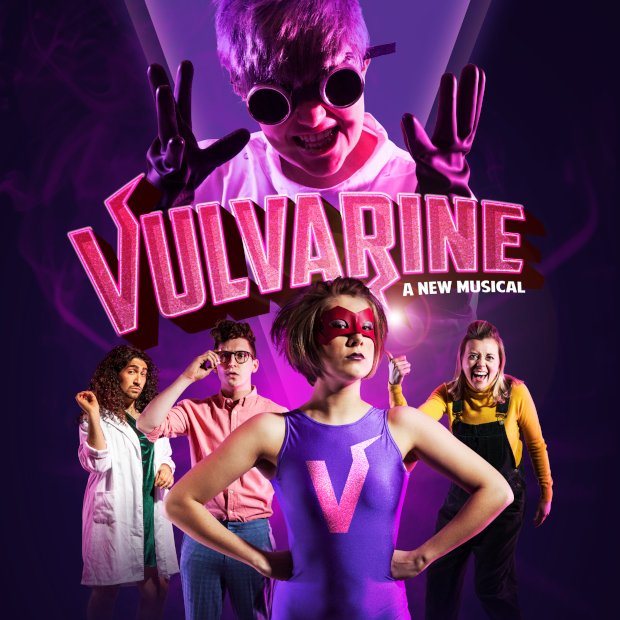 Vulvarine is a superhero musical creation from the musical comedy geniuses that are Fat Rascal Theatre.
It tells the story of astoundingly average Bryony Buckle, who following a dose of hormone therapy gone wrong and a well-timed bolt of lightning, gains superhero abilities and a brand-new persona: Vulvarine, saviour of womankind.
Hilarious, clever and with a knowing wink, Fat Rascal Theatre have created something special. It's superhero satire with added musical theatre and the show's villain is called "The Mansplainer" what's not to love.
Such a talented bunch of performers lead by the hilarious Robyn Grant (Artistic Director/Writer/Performer) and I can't wait to see their next musical, Unfortunate – The Untold Story of Ursula The Sea Witch – A Musical Parody, which sounds GENIUS.
Find out more about Fat Rascal Theatre – https://fatrascaltheatre.com/
The Curious Case of Benjamin Button – Southwark Playhouse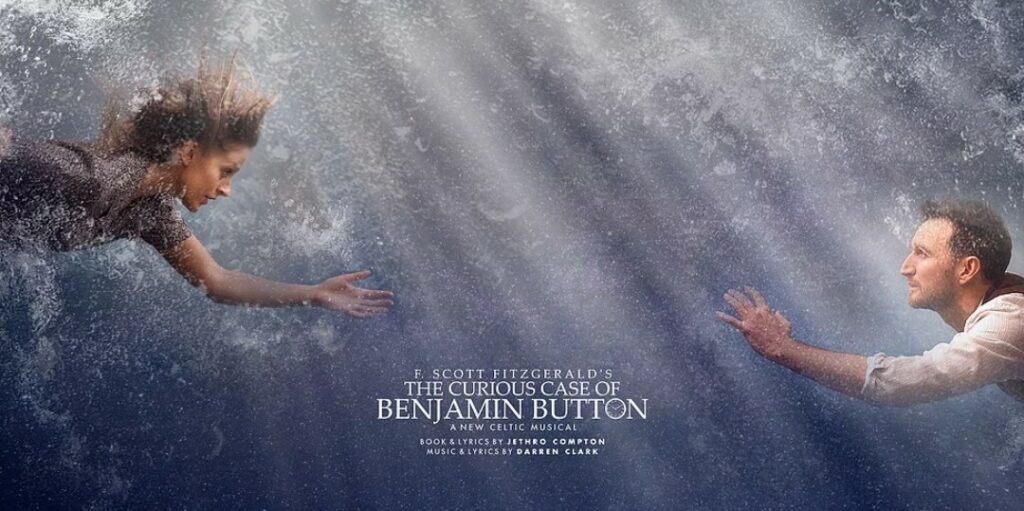 The Curious Case of Benjamin Button is an unusual choice for a musical adaptation but I'm so glad the creators of this show thought to do it, otherwise we would of been deprived of one of the best British musicals in years.
This brand new musical is, based on the short story by F. Scott Fitzgerald – author of The Great Gatsby, the story of a man named Benjamin Button, who was born with the body and mind of an old man, who then ages backwards, getting younger and younger as those around him grew older.
This musical was inventive, heartfelt and transportive, with with gorgeous celtic inspired songs performed by talented actor musos.
Special mention of writer/director/producer Jethro Compton, I look forwards to seeing his future work but I would also LOVE to see this show have a future life.
Read my full review of the show here – https://theatrefan.co.uk/review-the-curious-case-of-benjamin-button-southwark-playhouse/
Operation Mincemeat – New Diorama Theatre
Operation Mincemeat is based on the unbelievable true story of the covert mission that helped win World War II. A group of secret agents hatch a plan to trick the Nazis with fake secret plans and a corpse. What could go wrong?
SpitLip, the creators of this hilarious and bonkers show, have made something rather special. Taking a crazy true-life story that not many of us know about and turning the zany up to 11.
The superbly talented cast, switching between multiple characters and musical genres at the drop of hat. They made it look so easy and made me laugh out loud and cry within the same show.
I know they are currently working on refining the show and I pray to the theatre gods this comes back soon, because I will be there, front row, opening night.
I LOVE THIS SHOW! ! !
Photos – © Savannah Photographic
Read my full review of the show here – https://theatrefan.co.uk/review-operation-mincemeat-new-diorama-theatre/
Find out more about SpitLip – https://www.spitlip.com/
I loved lots of other shows as well but these were my personal favourites. All Off-West End productions as well; I urge you to search outside of the big, flashy shows of the West End to explore the treasure trove of shows that are playing elsewhere.
What was your favourite shows from this year so far? X x x