⭐⭐⭐⭐⭐
14th November 2019
Review by Shaun Tossell
"…Hit me baby! One more time!…"
& Juliet is the new jukebox musical featuring the songs by super producer Max Martin, who has created some of the biggest pop songs ever! ! !
& Juliet is a fresh reimagining of Shakespeare's Romeo & Juliet, it asks, what happens if Juliet didn't kill herself? Maybe that ending, is just the beginning of her story…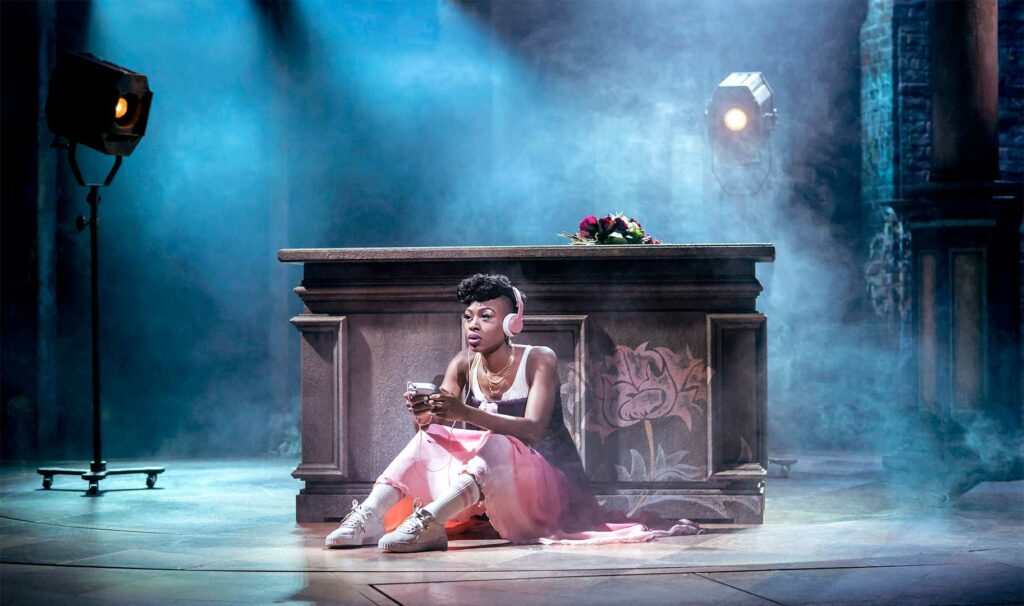 The cast assembled for & Juliet is absolute fire!
Leading lady Miriam-Teak Lee plays Juliet with the right mix of naiveté and sass, taking the audience on Juliet's journey of self discovery and empowerment, making us root for her all the way. Side note – Oh boy can she sing!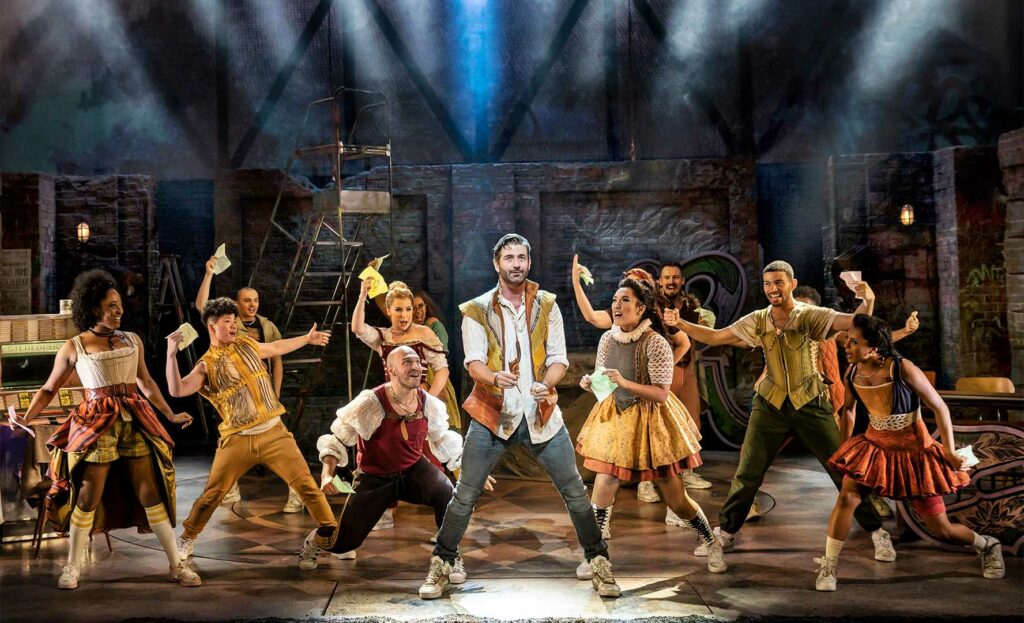 Oliver Tompsett and Cassidy Janson play off each other wonderfully as William Shakespeare and his neglected wife Anne Hathaway. They are the show's Narrators, so to speak, both trying to influence Juliet's story. Janson voice effortlessly soars with her big number "That's The Way It is", showcasing her gorgeous vocals to full effect.
Other standouts include Melanie La Barrie, whose electric chemistry with David Bedella, made them an hilarious double act. Especially during their mash-up of Katy Perry's Teenage Dream and Ariana Grande's Break Free.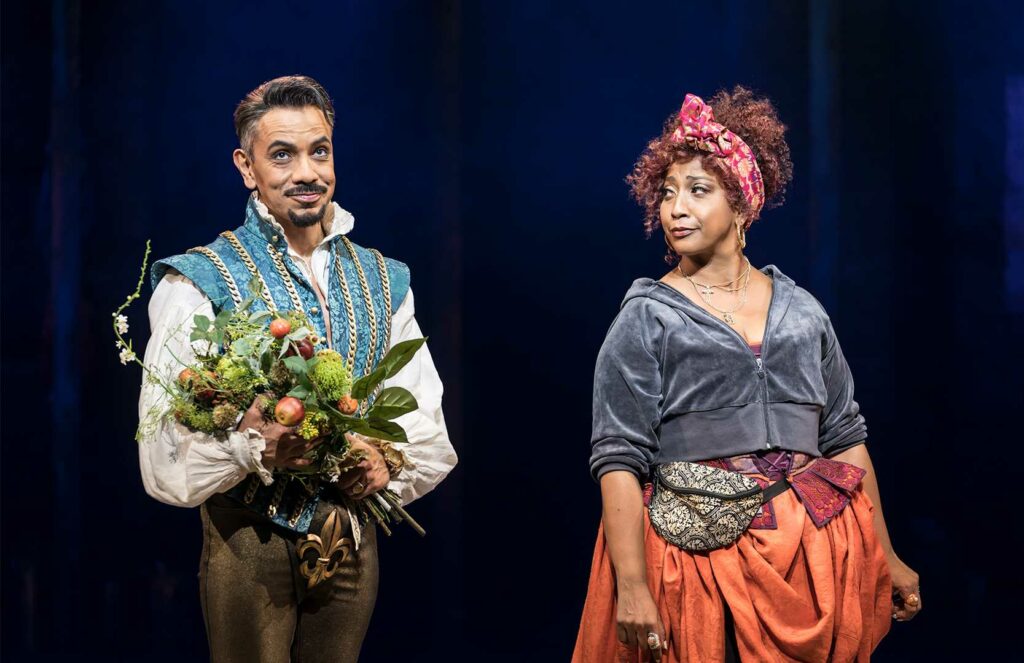 Also Arun Blair-Mangat, gave a touching performance as May, Juliet's best friend. The reinterpretation of Britney's "I'm Not a Girl, Not Yet a Woman" as a song about the character's gender identity was a stroke of genius, that added real emotional depth to it.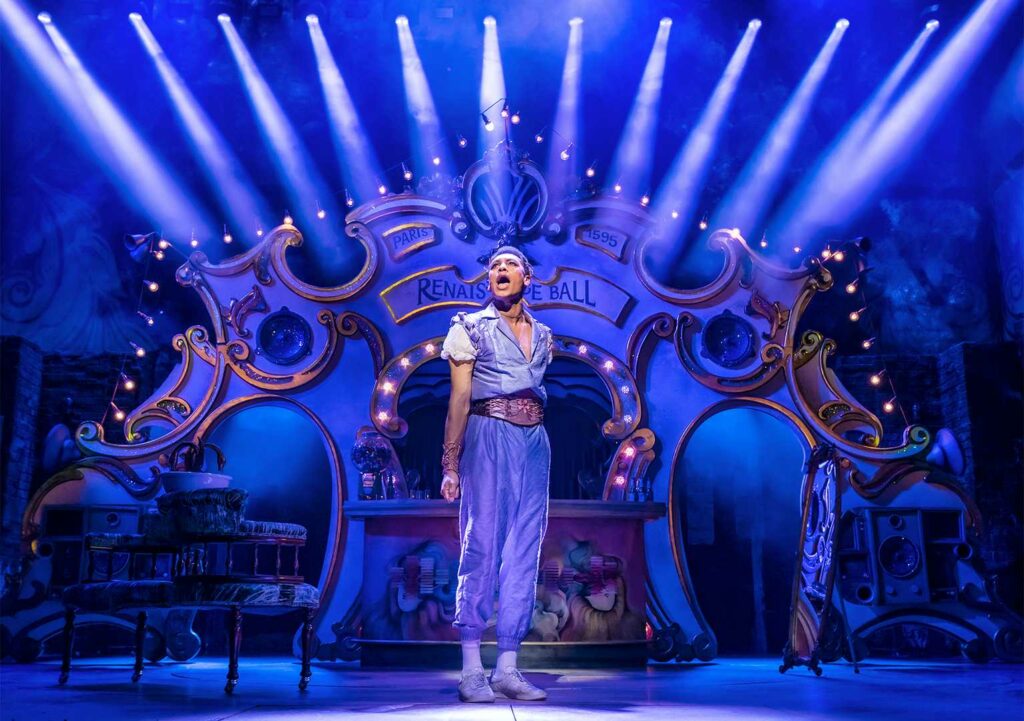 It was also wonderful to see such a richly diverse cast, other shows could definitely learn from & Juliet.
& Juliet utilities the songs of Max Martin to brilliant effect, cleverly interweaving them into the story, making you feel like they were written especially for the show.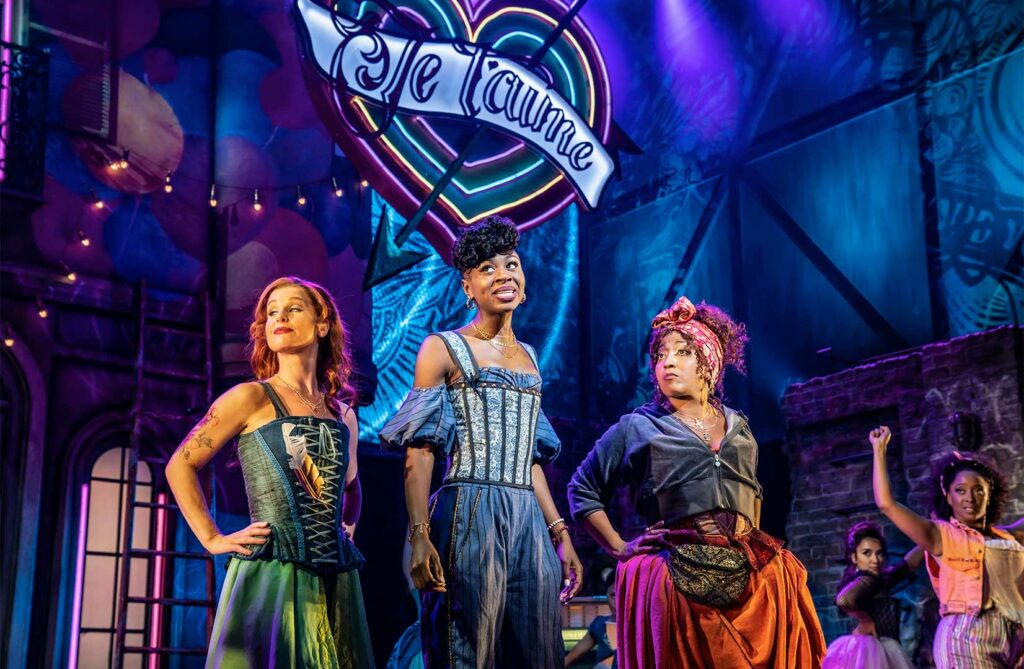 The book by David West Read tells a vibrant tale of female empowerment, turning the well-known story of Romeo & Juliet on its head. Its full of interesting characters with lots of humour and romance, thrown in for good measure.
The design of the show from set design, costumes and lighting is absolutely stunning! ! !
The costumes are Shakespearean but if everyone was a pop star in the early 2000's. The set has some of the best use of projections I've seen, transforming the stage massively for each scene, from an underground crypt one minute to the streets of Paris, the next. The lighting dazzles, making you feel like your at pop concert.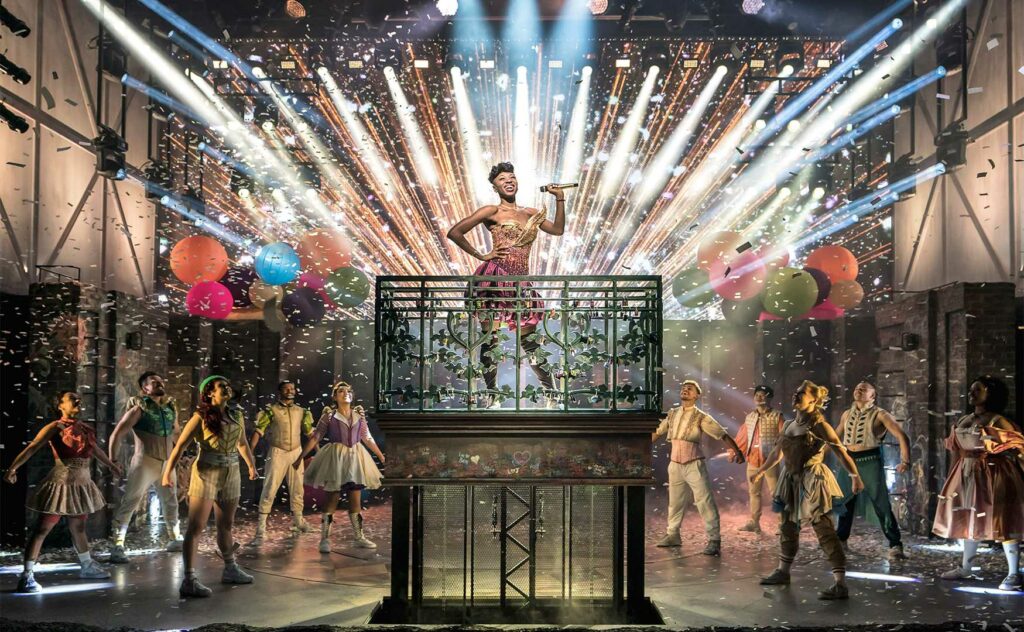 Sparkling, sassy, and just so damn fun! This spectacular show is pure, pop perfection!
Go see it now! ! !
Tickets & more info – https://www.andjulietthemusical.co.uk/
Photo credit – Johan Persson