⭐⭐⭐⭐⭐
19th June 2021
Review by Shaun Tossell
Musical theatre performer Rob Madge became an internet sensation over the past year, with their tales of growing up, putting on shows for their family and rather infamously staging their very own Disney parade.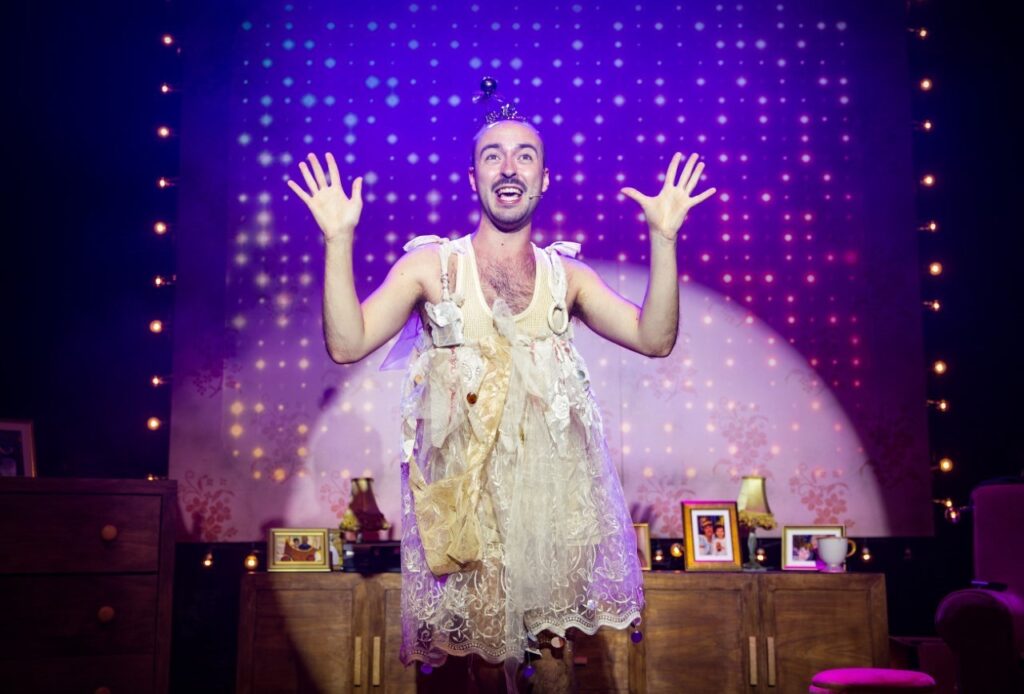 They've since taken all those stories, charming home videos and created something rather special. That is, their very own autobiographical solo show, My Son's a Queer (but What Can You Do?) which "celebrates the joy and the chaos of raising a queer kid".
Madge takes us on hilarious journey of a budding stagey child, who is able to express their creativity, love of Disney and musicals, with the aid of a wonderfully supportive family. The show also delves into issues that most queer people can easily relate to growing up, the confusion, predictable bullying that usually ensues, for being different from the "norm".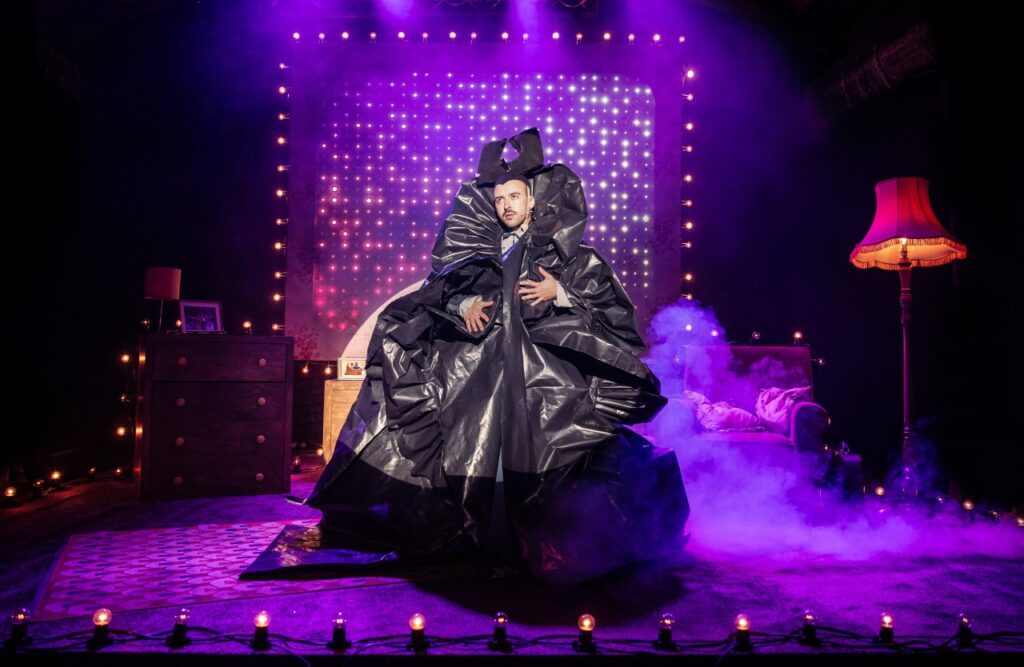 The show is punctuated throughout with original songs written by Madge and Pippa Cleary (The Secret Diary of Adrian Mole Aged 13¾), that you will be humming long after the show has ended.
The home videos are cleverly implemented within the cute set, design by Ryan Dawson Laight, which has been made to resemble Madge's childhood front room and is beautifully lit by lighting designer Jai Morjaria.
Luke Sheppard (& Juliet) deftly directs, further enhancing Madge's performance.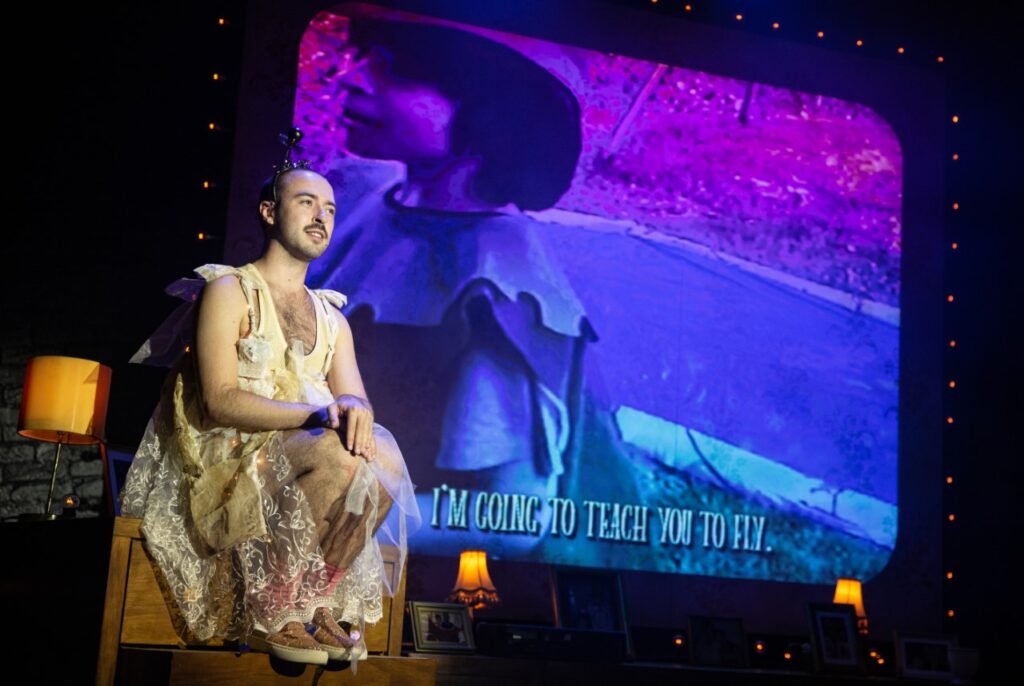 Rob Madge's show feels like a love letter to their parents, who delighted in their child's individuality, rather then admonish or diminish them for it.
This show really hit me hard, relating to my own experiences growing up gay, I want to thank Madge for creating something so wonderful, funny and relatable. I laughed, I cried and just wanted to spend more time in their world.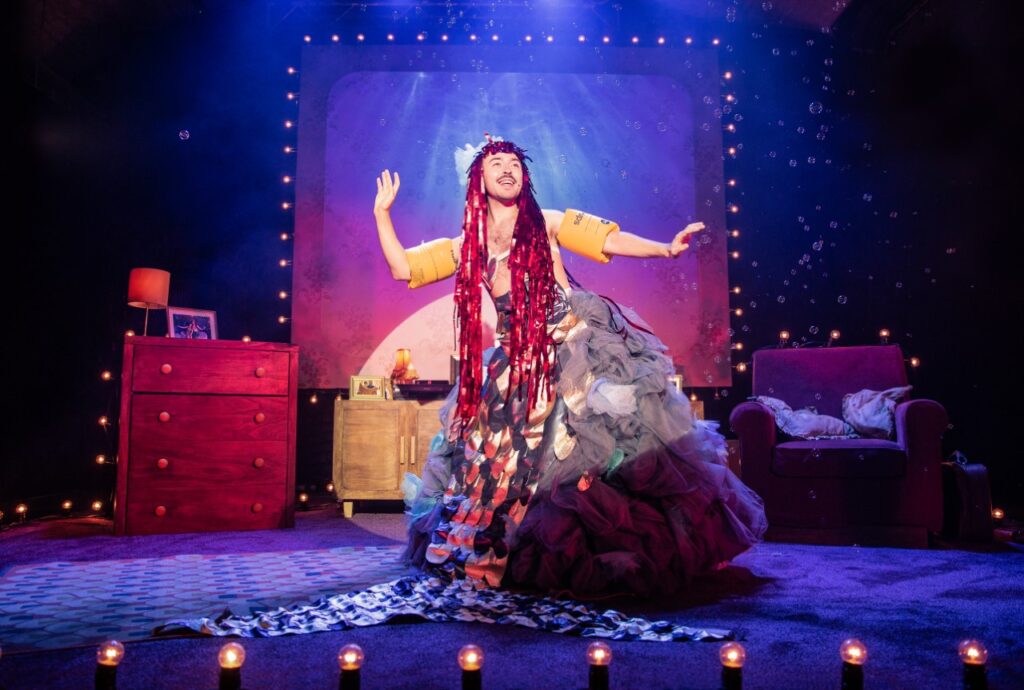 My Son's a Queer (But What Can You Do?) is a celebration of Disney, theatre, family and queerness with a star-making turn from Rob Madge.
I would tell you to snap up tickets right now but the show has sold out its' entire run. I hope and sense this won't be last we see of it.*
*My Son's A Queer, But What Can You Do? has announced a two-week extension. It is now playing at The Turbine Theatre until 17th July.
Photo credit – Mark Senior
Tickets & more info – https://www.theturbinetheatre.com/whats-on/my-sons-a-queer