⭐⭐⭐⭐
6th April 2022
By Shaun Tossell
Arthur Laurents and Stephen Sondheim's infamous 1964 flop musical Anyone Can Whistle comes to the Southwark Playhouse in an all-new reimagined production.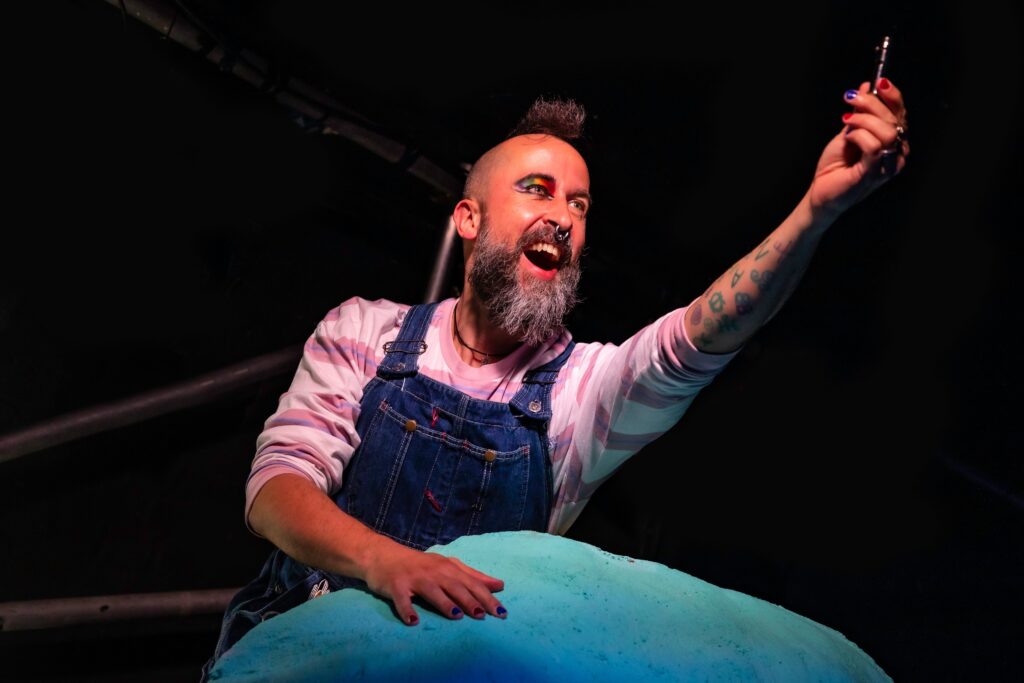 The show is notorious for its short-lived run on Broadway, closing after just 9 performances. The original production is also notable for being the stage musical debut of Dame Angela Lansbury.
Anybody Can Whistle "tells the story of a corrupt mayoress who fakes a miracle to revitalize her bankrupt town… and the ill-fated romance between the rational nurse out to expose the fraud and the easy-going doctor determined to enjoy the chaos it brings."
It is also described as a "political satire about conformity and the ostracisation of those considered 'other' in society".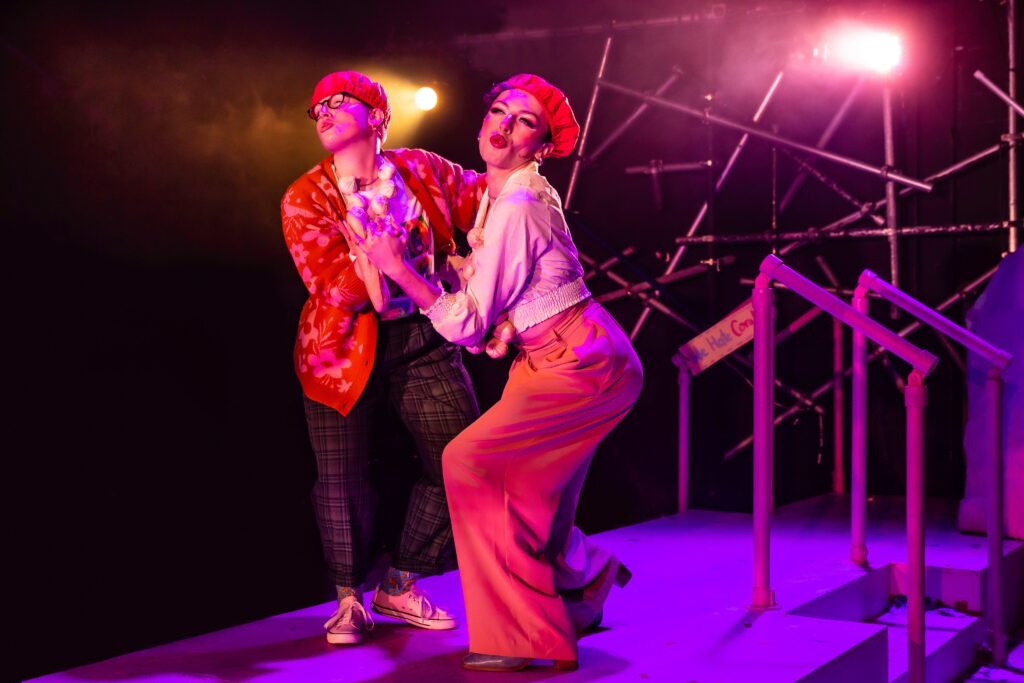 The story confused me and delighted me in equal measure, Arthur Laurents was definitely ahead of his time, with the book overstuffed with themes and ideas that feel more relevant today. This is the definition of a marmite show, either you'll enjoy its wacky charms or find it oddly impenetrable.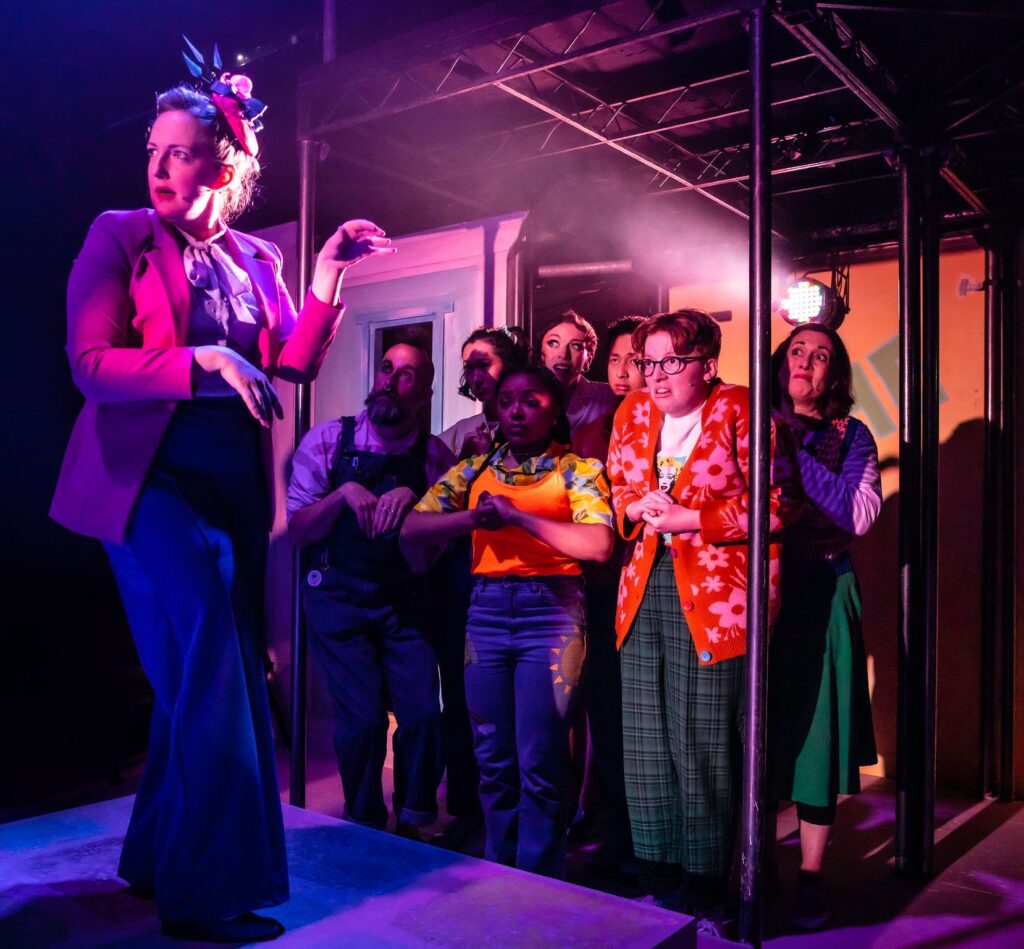 Alex Young masterfully portrays the role of Mayor Cora Hoover Hooper, milking every moment she's onstage for laughs. Young consistently shows us that she's one of the best comedic actresses working in musical theatre today, her performance alone is worth the price of admission.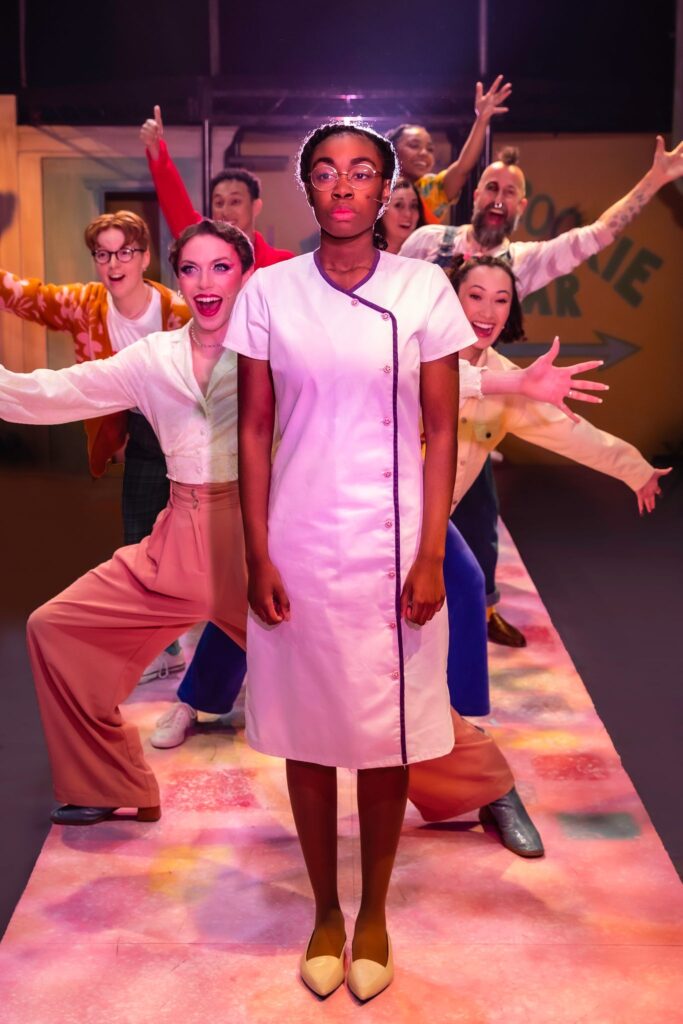 Chrystine Symone stars as Nurse Fay Apple, whose beautiful rendition of the number "There Won't Be Trumpets" is a definite highlight. Jordan Broatch is wonderfully charming as carefree J Bowden Hapgood and Danny Lane is another standout as Comptroller Schub, bouncing wonderfully off Young's energy.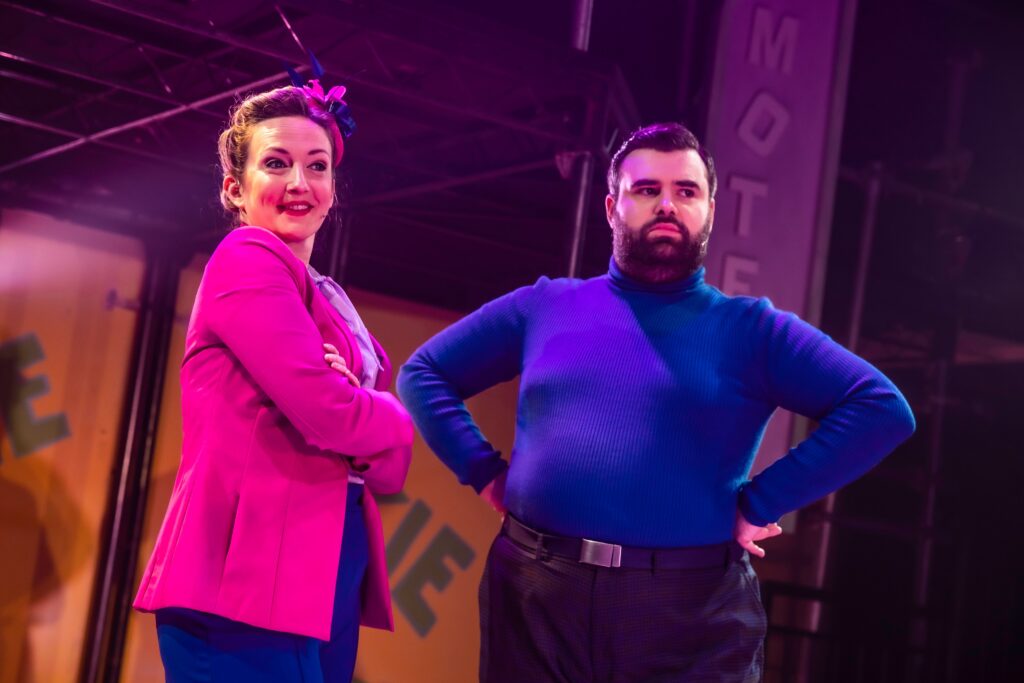 The ensemble look and sound fantastic during the group numbers, especially when showcasing the playful choreography by Lisa Stevens. The diversity on display is also wonderful to see.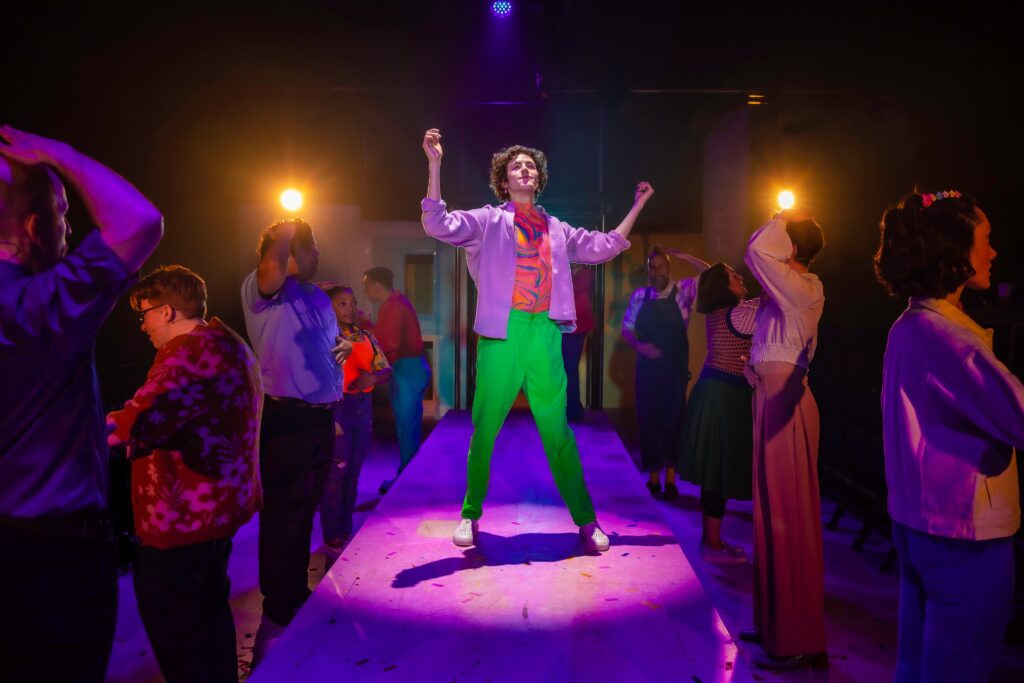 Georgie Rankcom's clever direction feels very immersive at times, with the action spanning the whole theatre. If you don't like audience interaction, maybe stay away from the front row.
The set & costume design by Cory Shipp is bold and colourful, with playful nods to the era the show debuted, working well alongside the vivid lighting design by Alex Musgrave.
The star of the show has to be the wonderful songs by Stephen Sondheim, which sound absolutely fantastic with new orchestrations by Charlie Ingles and musical direction by Natalie Pound. The band is one of the most impressive sounding that I've encountered for a fringe venue.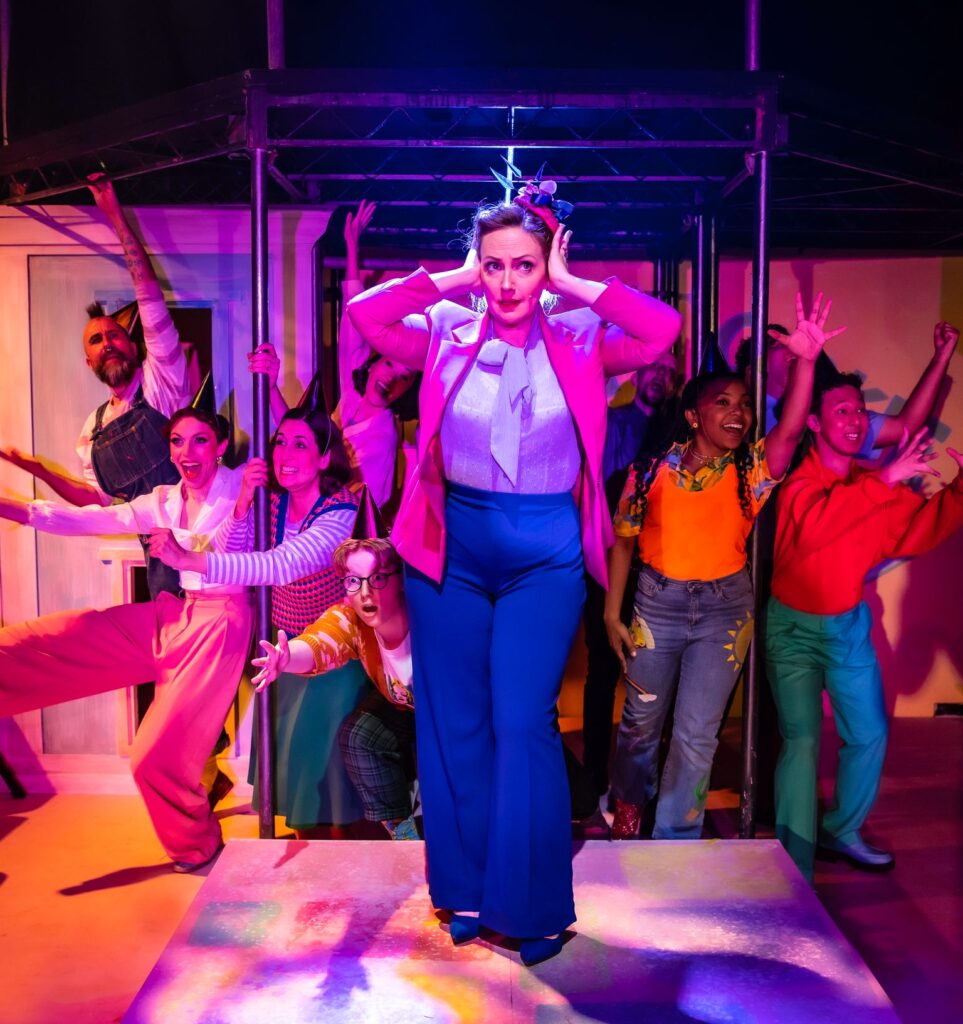 Anyone Can Whistle is beautifully bonkers and wonderfully absurd, featuring a comedy masterclass by Alex Young. Take a trip to the Southwark Playhouse and discover Sondheim's forgotten gem. Don't miss out!
Anyone Can Whistle is playing the Southwark Playhouse until 7th May 2022.
Tickets & more info – https://www.southwarkplayhouse.co.uk/show-homepage/anyone-can-whistle/
Photo credit – Danny Kaan