⭐⭐⭐⭐⭐
23rd September 2021
By Shaun Tossell
Jason Robert Brown's Drama Desk Award-winning musical The Last Five Years returns to London, this time heading to the West End.
The actor-muso production transfers to the West End, after two acclaimed runs at the Southwark Playhouse, one cut short due to the pandemic.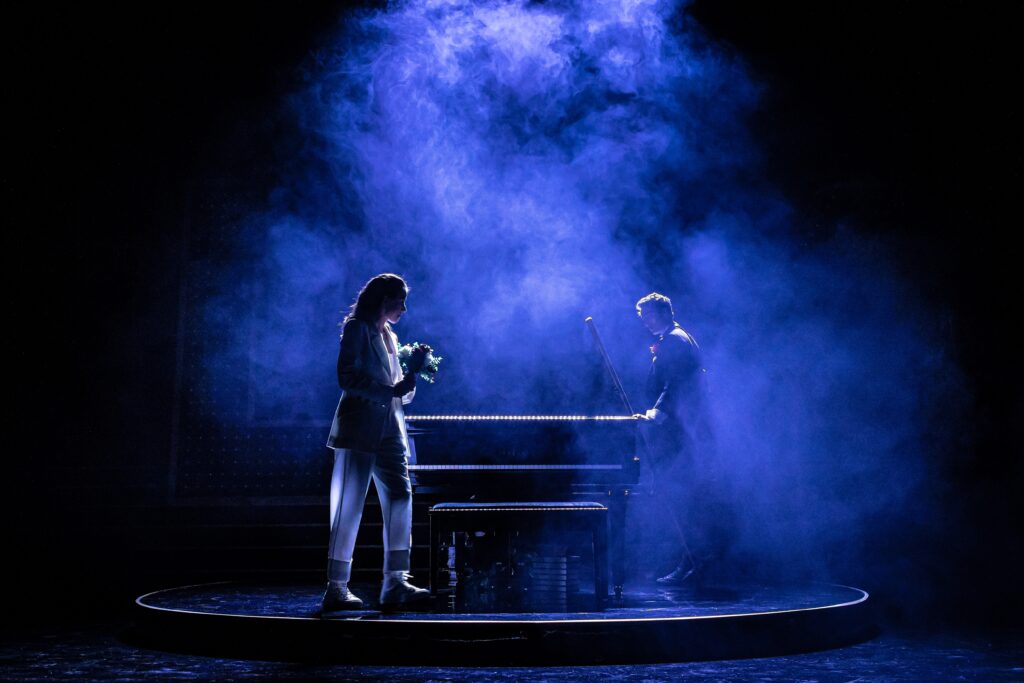 The Last Five Years is the "emotionally powerful and poignant story of two New Yorkers (Jamie & Cathy) who fall in and out of love over the course of five years". The main hook being "Jamie shares his story from the spark of their relationship's giddy beginning, whilst Cathy's side is told in reverse, from the end of their turbulent partnership".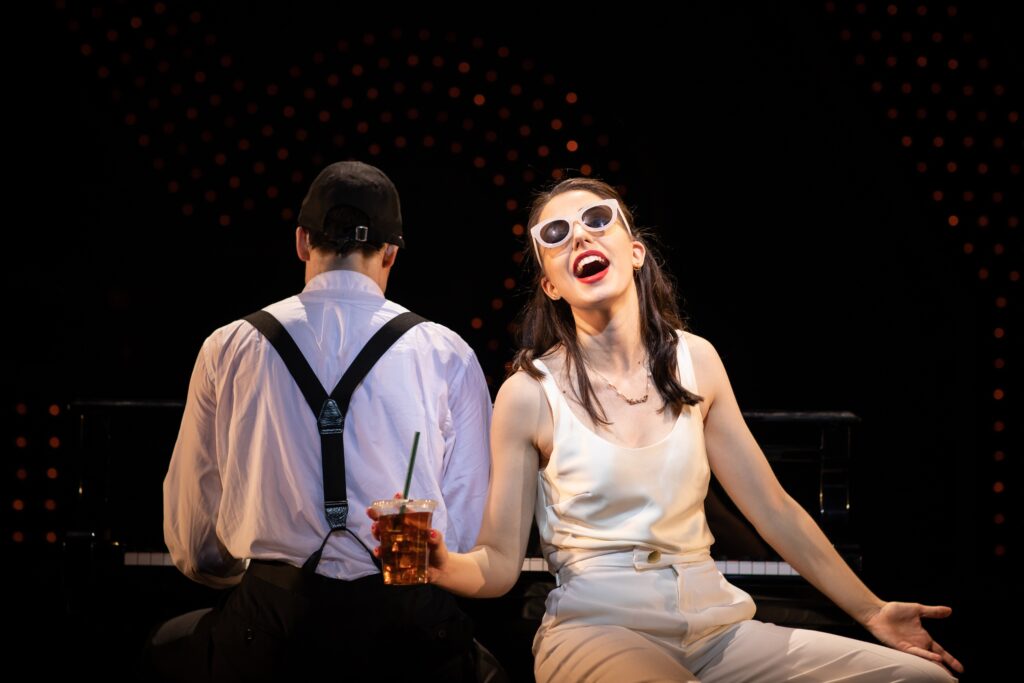 Director Jonathan O'Boyle's ingenious production sees the actor-musicians playing instruments throughout the show, with both actors barely leaving the stage during the show's whole 90 minute runtime, adding a layer of intimacy to their interactions.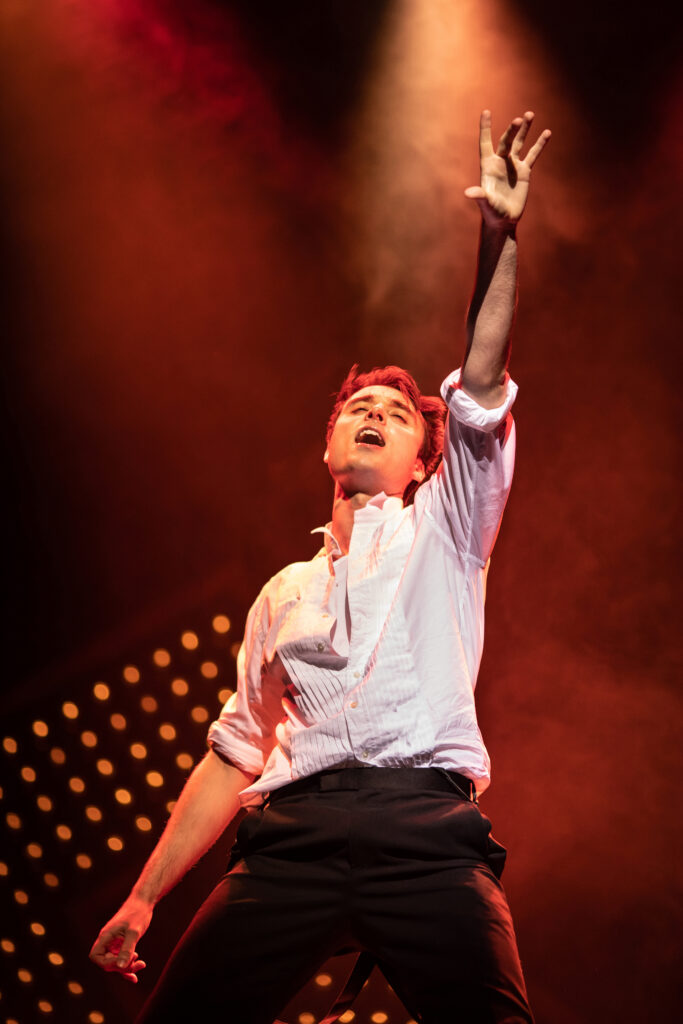 Oli Higginson is completely charming as Jamie, which helps when depicting such a flawed character. Higginson's layered portrayal is full of passion, joy and heartbreak, his hilarious performance of "The Schmuel Song" is a musical theatre masterclass.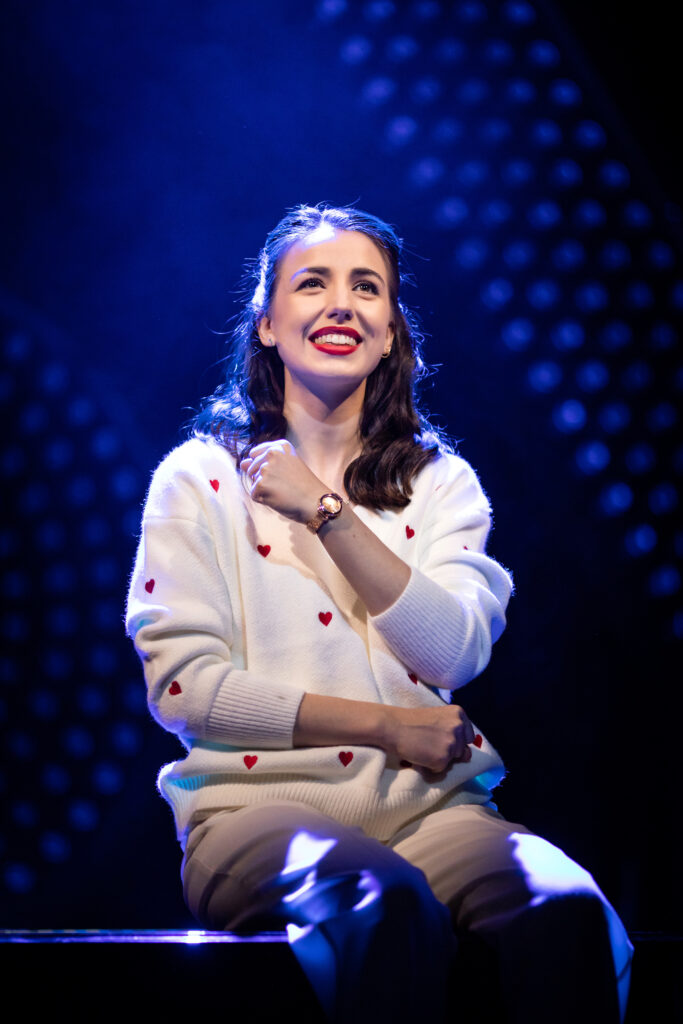 Molly Lynch is a delight to watch, bringing a playful quality to Cathy, really excelling at selling her comedic moments. Then going on to break your heart, when watching the juxtaposition of her journey from heartache to hope.
The moment when Jamie and Cathy meet and interact in the middle of the show is breathtakingly beautiful, Jonathan O'Boyle's sublime direction elevating this moment to pure musical theatre magic.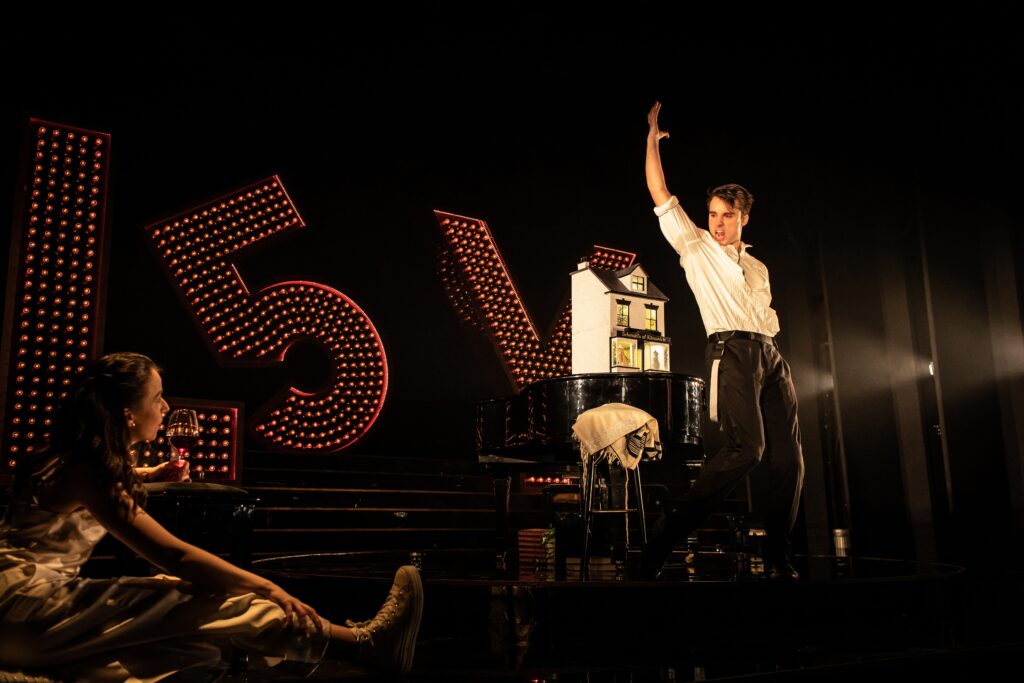 Special mention of the lighting design by Jamie Platt which works in perfect union, with the deceptively simple set design by Lee Newby, from the dazzling opening, to the quieter moments in the show. Both have taken the opportunity to improve their already stellar work from the previous run and impress with a more refined final product.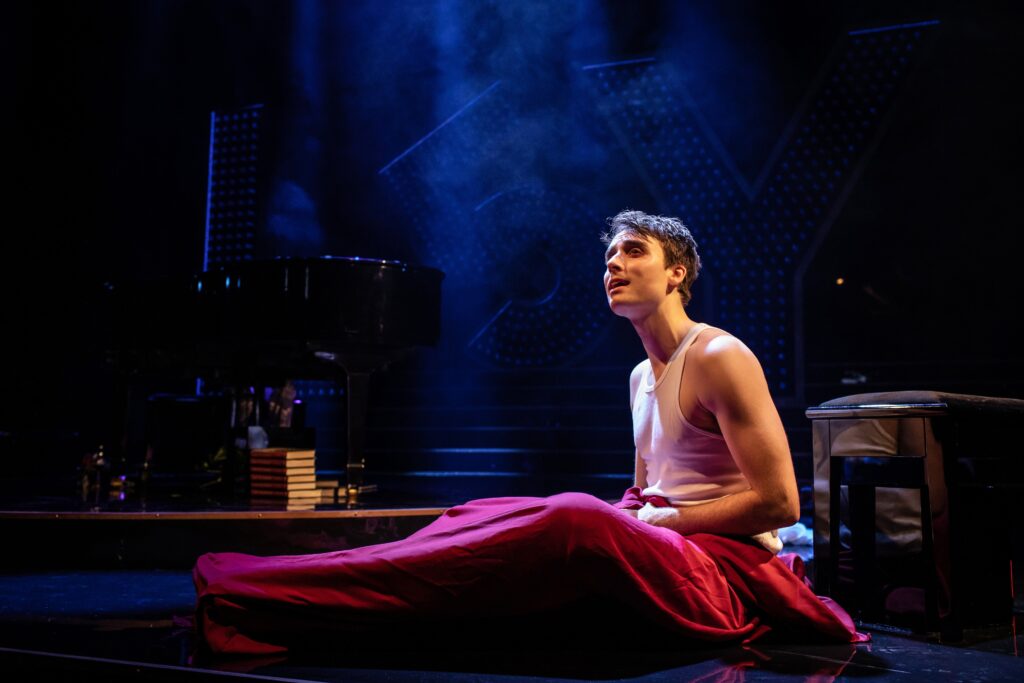 This production is another home run from producer Katy Lipson, who has to be one of the best theatre producers working today. Her list of critically acclaimed shows continues to grow and her involvement in a show has become a guaranteed sign of quality. Long may it continue.
Beautifully directed, lead by two fantastic performers with ingenious staging, this could possibly be the definitive production of The Last Five Years.
Don't miss out! ! !
The Last Five Years is playing the Garrick Theatre until 17th October 2021.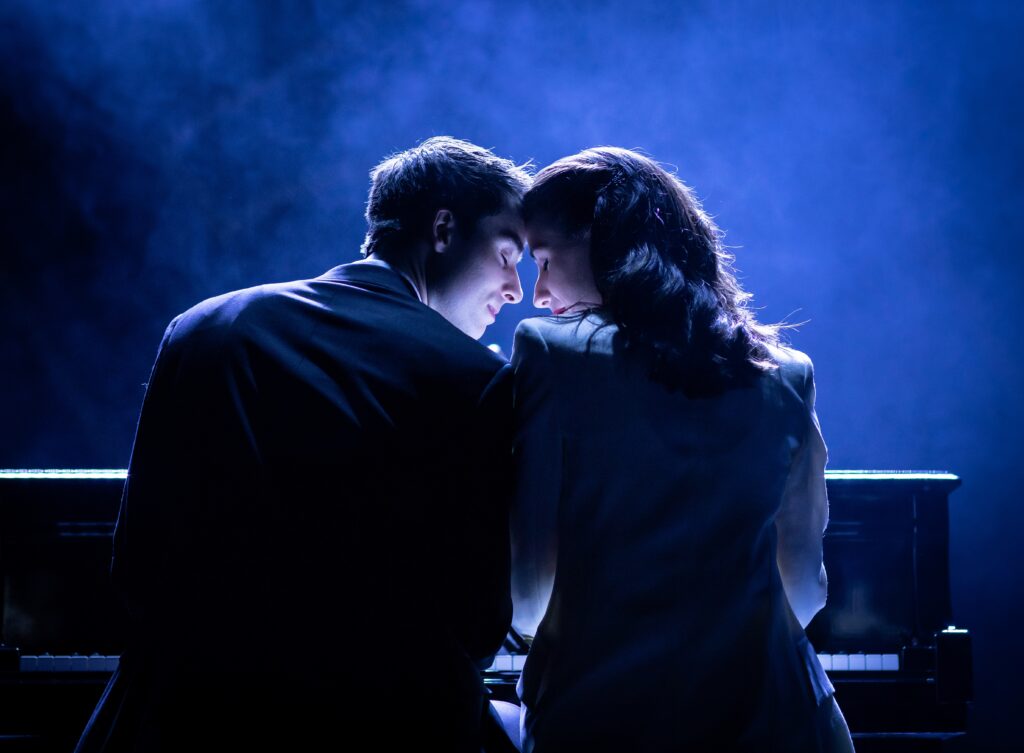 Tickets & more info – https://www.nimaxtheatres.com/shows/the-last-five-years/
Photo credit – Helen Maybanks