⭐⭐⭐⭐
6th July 2021
Review by Shaun Tossell
Stephen Schwartz's timeless musical Pippin arrives at the Charing Cross Theatre, reimagined in a new production from director Steven Dexter.
Dexter directed the recent critically-acclaimed Garden Theatre production, for which this new production seems to be an expanded version of, sharing a number of cast and creatives with it.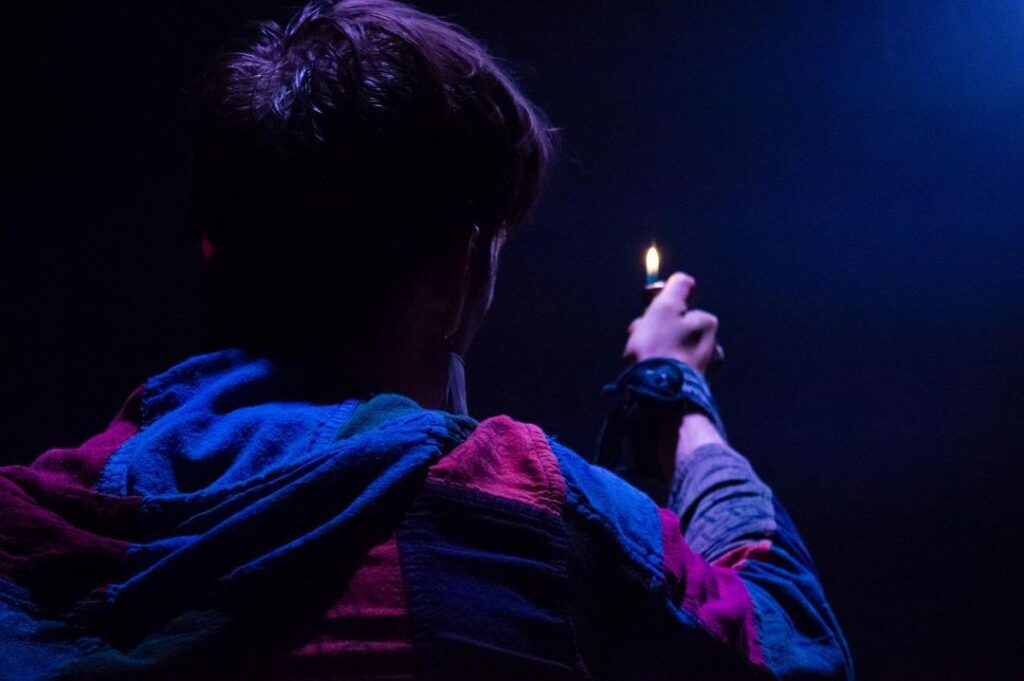 This production is set in "the 'Summer of Love' of 1967, where we follow Pippin, a young prince with extraordinary dreams and aspirations on his quest to find passion, fulfilment and meaning".
The story of Pippin is a little opaque but is full of interesting, larger than life characters that make up for some of its shortcomings.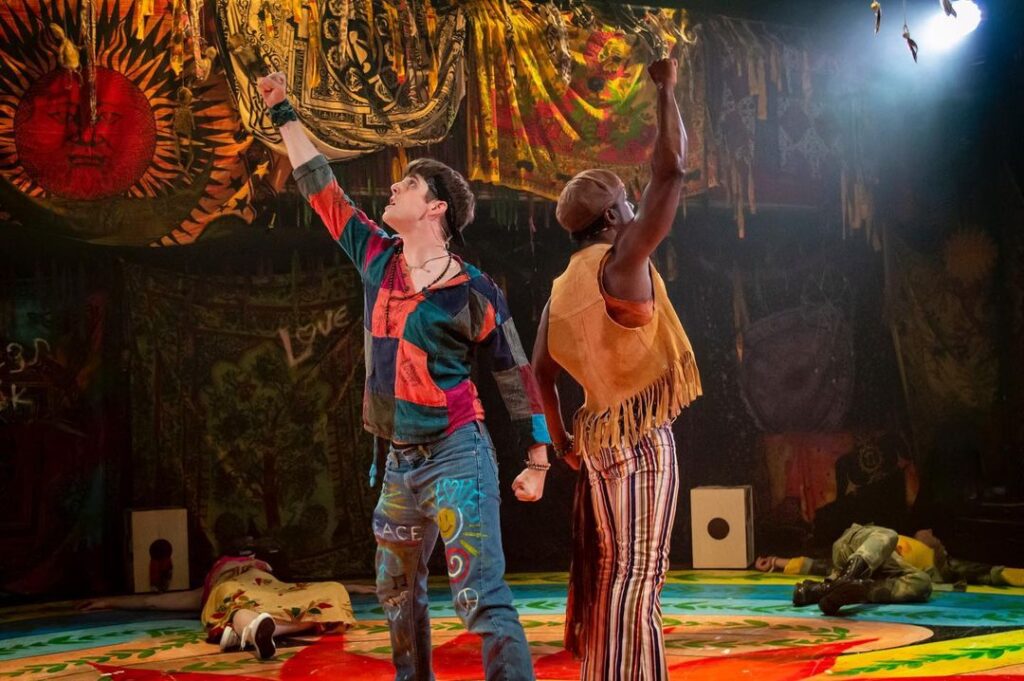 Starring Ryan Anderson as the titular Pippin, reprising his role from the Garden Theatre production. His beautiful voice enchants, especially during the classic number "Corner of the Sky" with Anderson bringing a gentle naivete to role.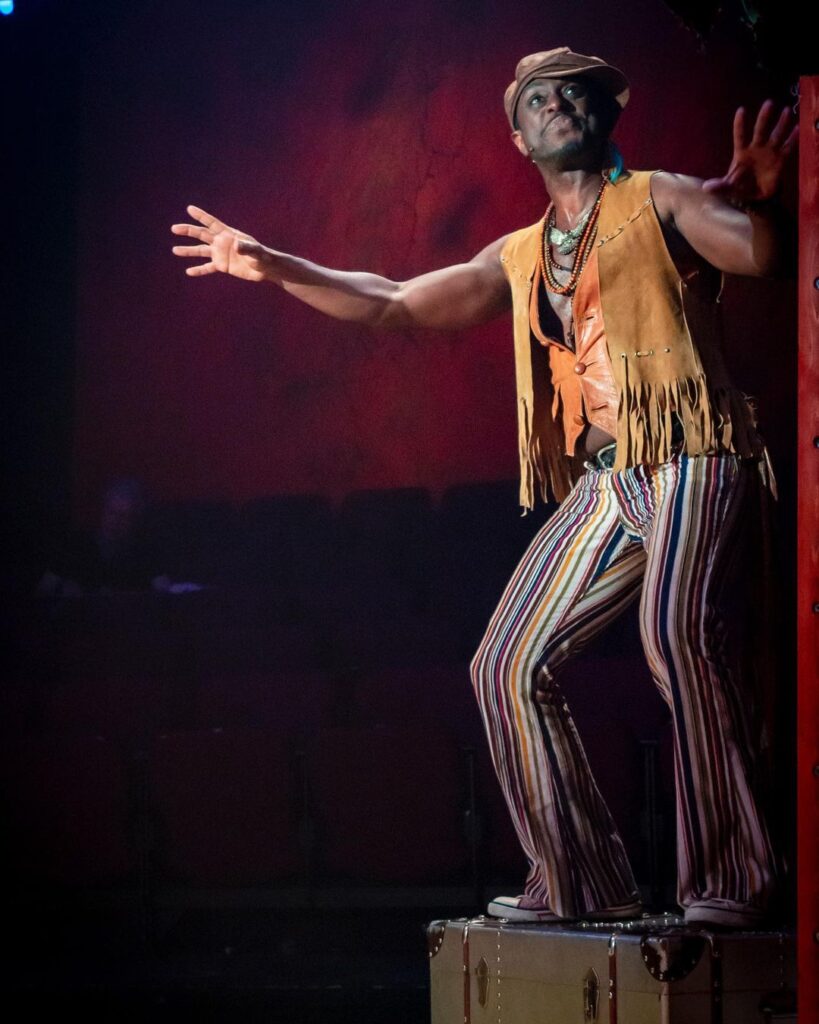 He is wonderfully assisted by the rest of the cast, who each get a chance to shine. Standouts include a star-turn by Genevieve Nicole whose impeccable comic-timing stole the show for me and Natalie McQueen's emotive powerhouse vocals, that I could listen to for days.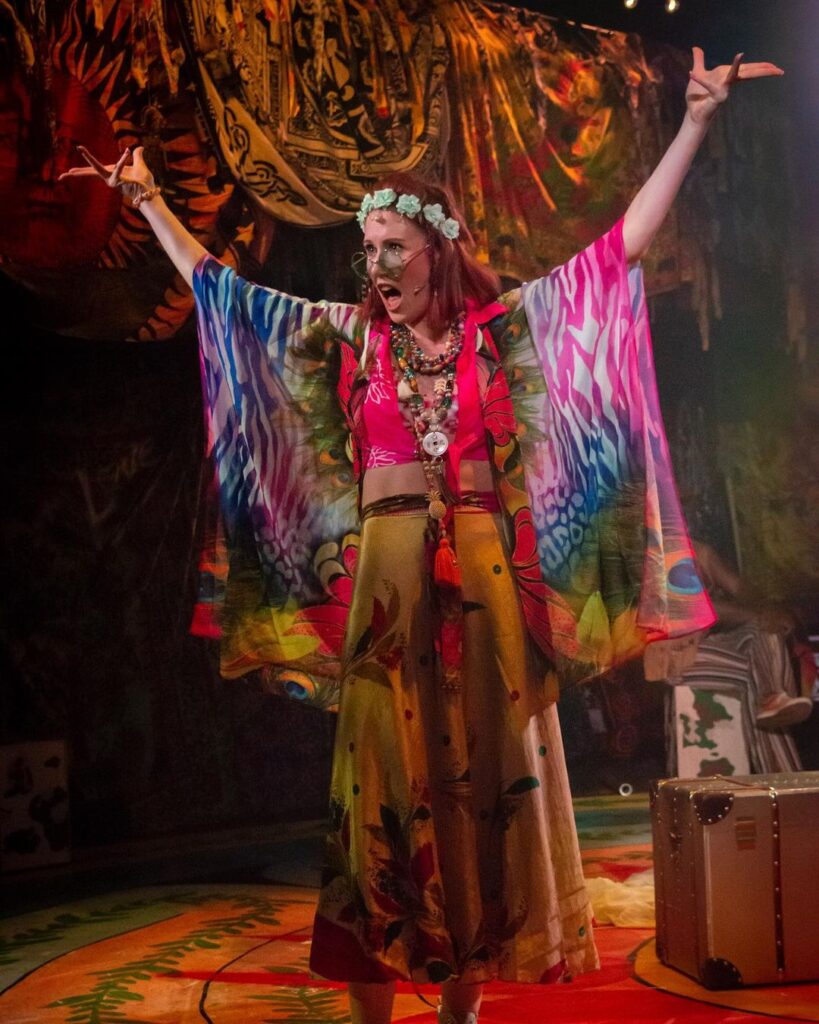 You'd be thinking you had stepped into a production of Hair when entering the theatre, with set and costume design by David Shields, transporting you to the 60s, with a fun flower power aesthetic that accentuates the hedonistic qualities of the tale.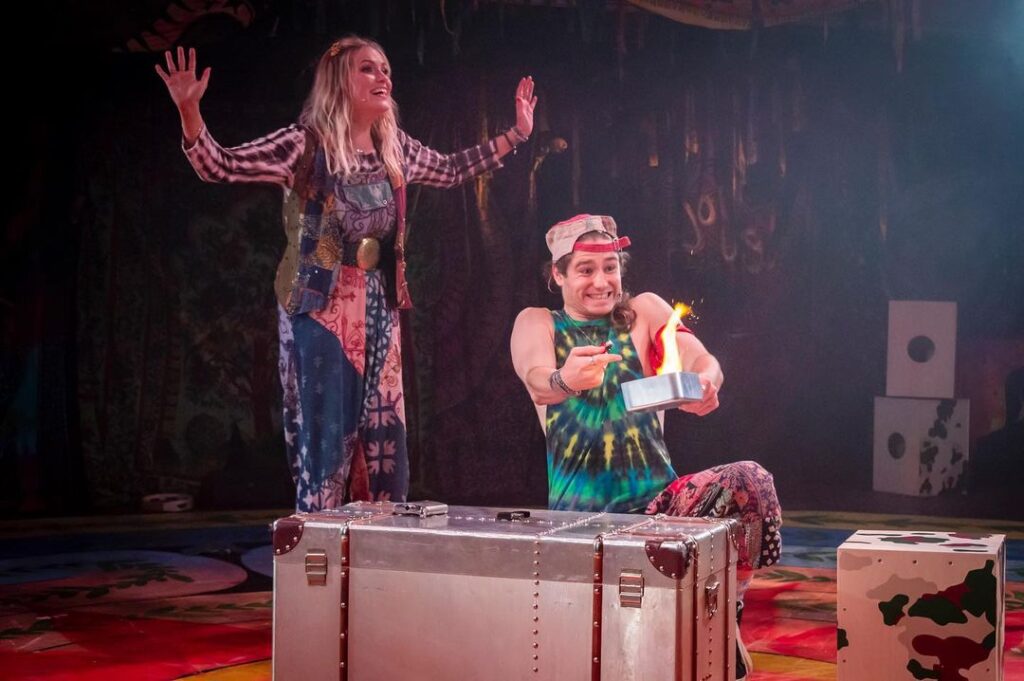 I was also suitably impressed by the lighting design, by Aaron Dootson, which expertly utilised the intimate space and surprised me with some lovely flourishes, which added to the atmosphere.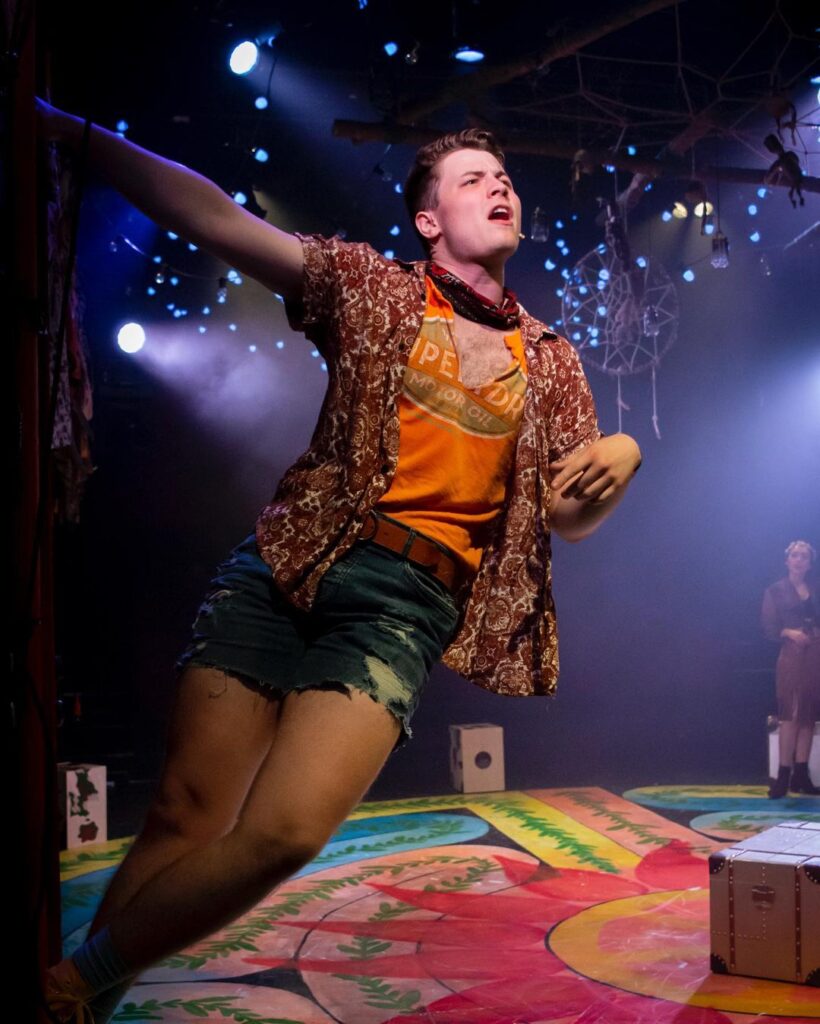 The star of the show has to be the dynamic choreography by Nick Winston, one of the UK's most prolific choreographers working currently. His work beautifully complements Stephen Schwartz's stunning songs, and is ably assisted by Steven Dexter's direction.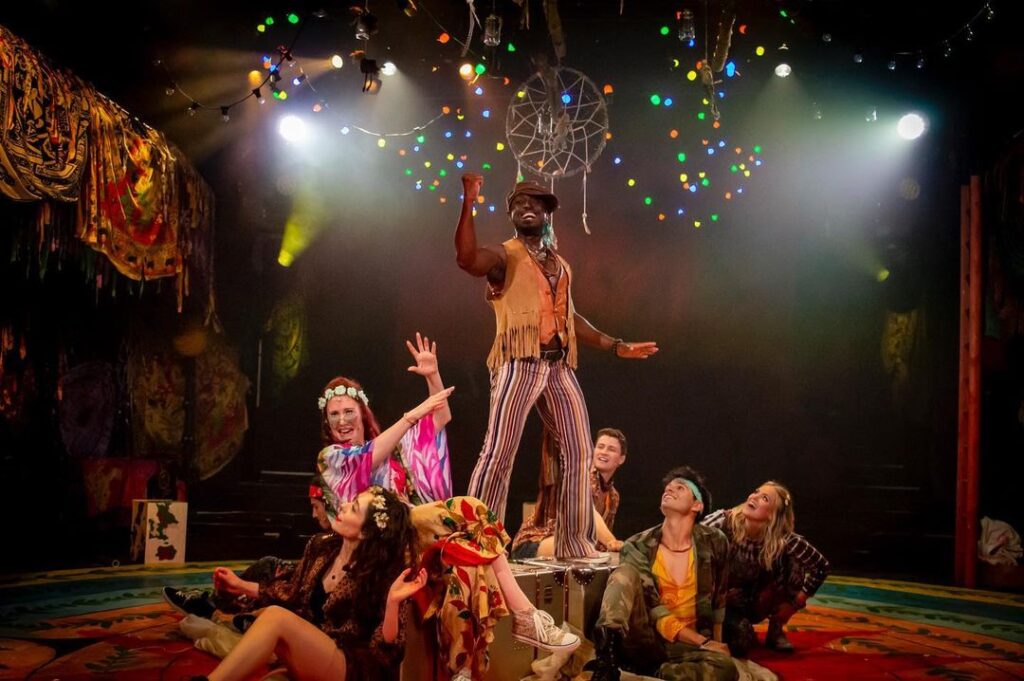 The Charing Cross Theatre has played home to some wonderfully inventive musical productions and this show is no exception.
This production of Pippin is filled with humour and mischief, featuring a cast that make Schwartz's songs soar. If you're a fan of the show, don't miss out!
Pippin is playing the Charing Cross Theatre until 14 August 2021.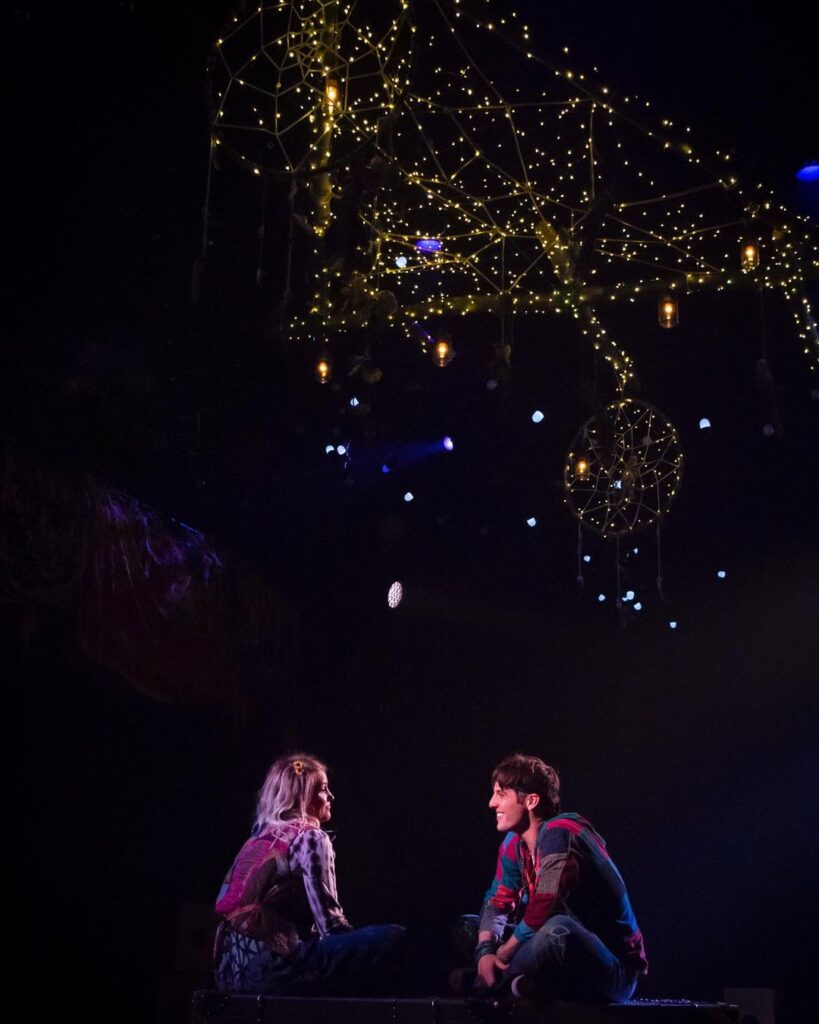 Tickets & more info – https://charingcrosstheatre.co.uk/theatre/pippin
Photo credit – Ed Johnson