⭐⭐⭐⭐
15th February 2022
By Shaun Tossell
The long-awaited new production of the musical Broken Wings lands in London, playing at the intimate Charing Cross Theatre.
After previous concert productions and the release of an original concept album back in 2018, the show has since built up a loyal following of fans. Now they, and everyone else, get to experience the musical in its full glory. Will this fully realized production soar? Or will it crash and burn, under the weight of expectations? Read on to find out…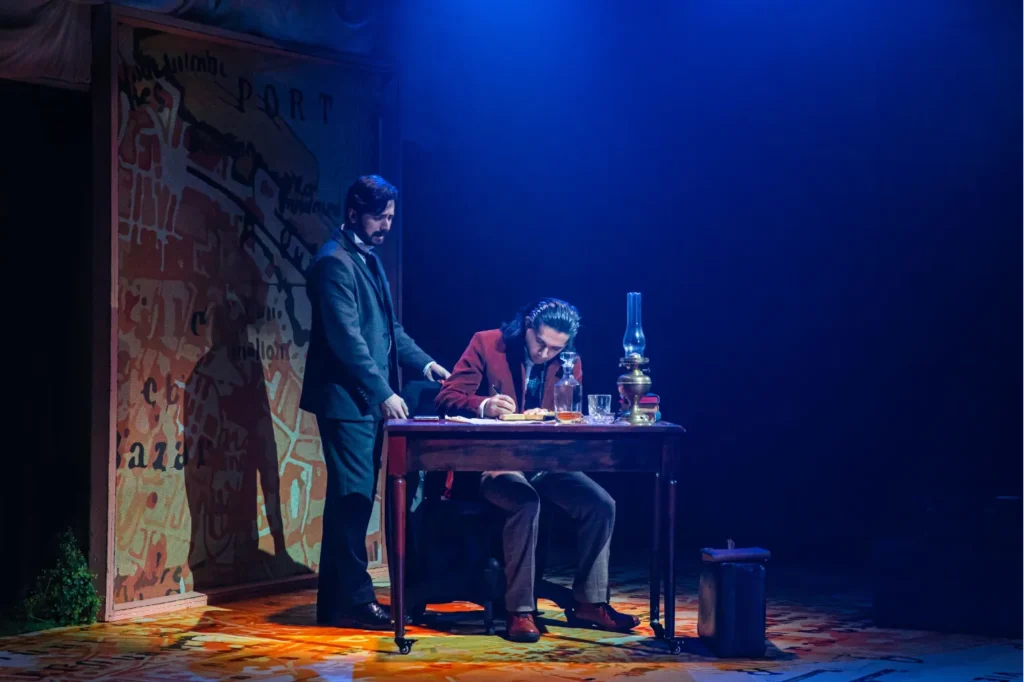 Broken Wings is "based on the best-selling novelist Kahlil Gibran's (The Prophet) poetic book, and with a beautiful original score from Middle Eastern duo Nadim Naaman and Dana Al Fardan."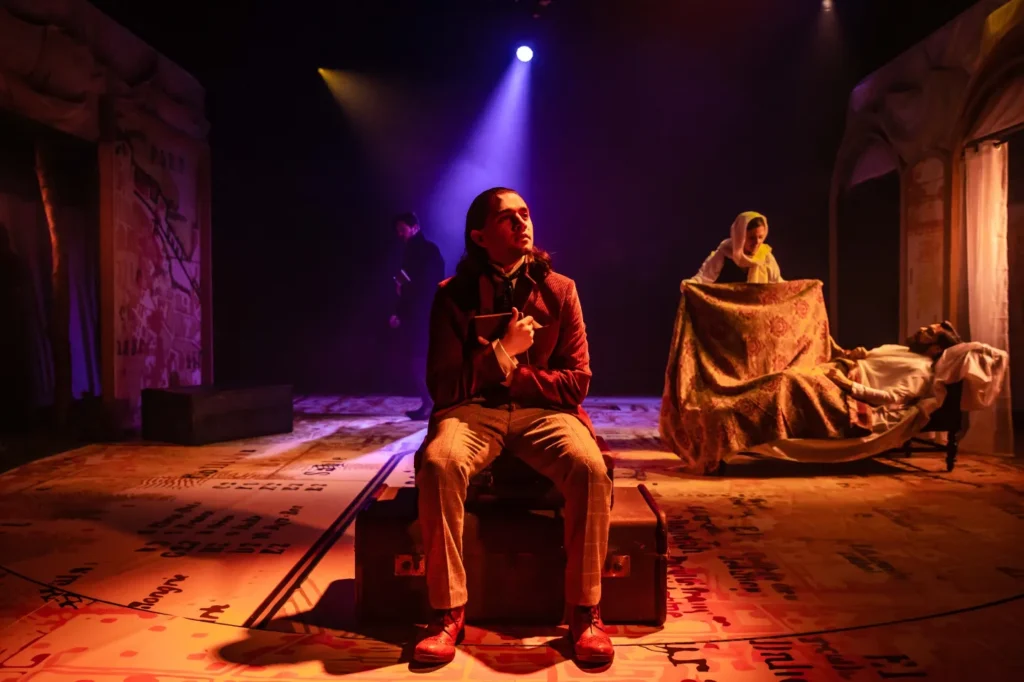 An ageing Gibran, narrates the tale, transporting us back two decades and across continents, to turn-of-the-century Beirut. Here he meets Selma, falling in love instantly but machinations from a local priest, tradition and family loyalty threaten to keep them apart.
Leading the cast is the superb Nadim Naaman (who also co-wrote the show) as the older Gibran. He adds an air of melancholy to the proceedings, a looming presence, looking on as his past memories unfold before us.
Anchoring the show as the younger Gibran is Lucca Chadwick-Patel, with his youthful optimism shining through. His interactions with Naaman throughout the show are unexpectedly moving.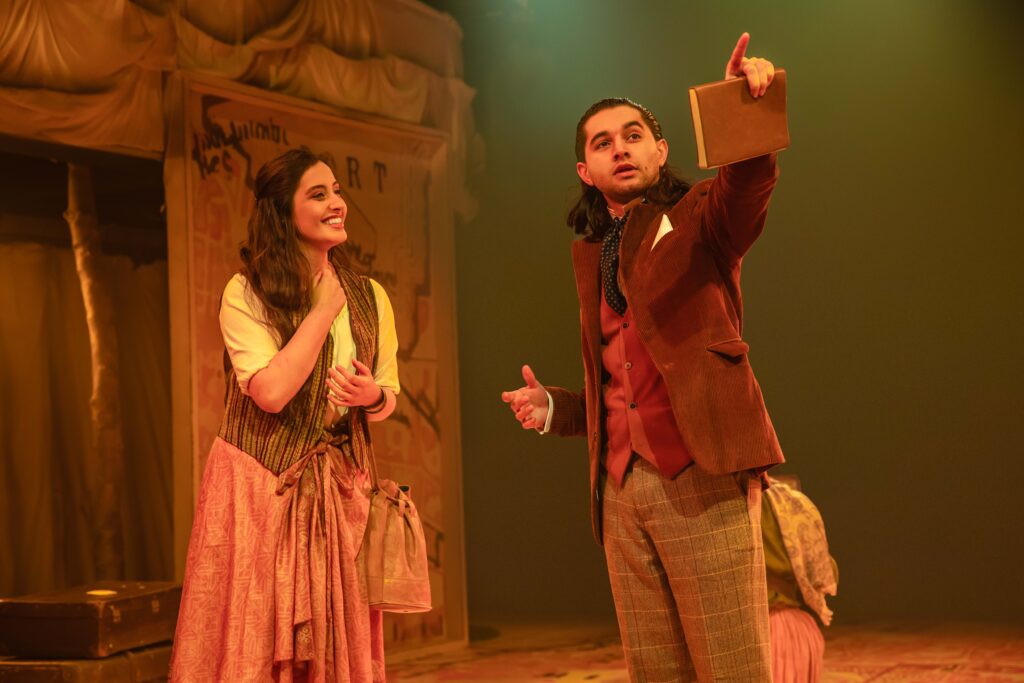 The star of the show has to be newcomer Noah Sinigaglia as the ill-fated Selma, her passionate performance, torn between love and loyalty, her stunning vocals (worthy of a Disney princess) are the emotional heart of the show. I can't wait to see more of her in the future.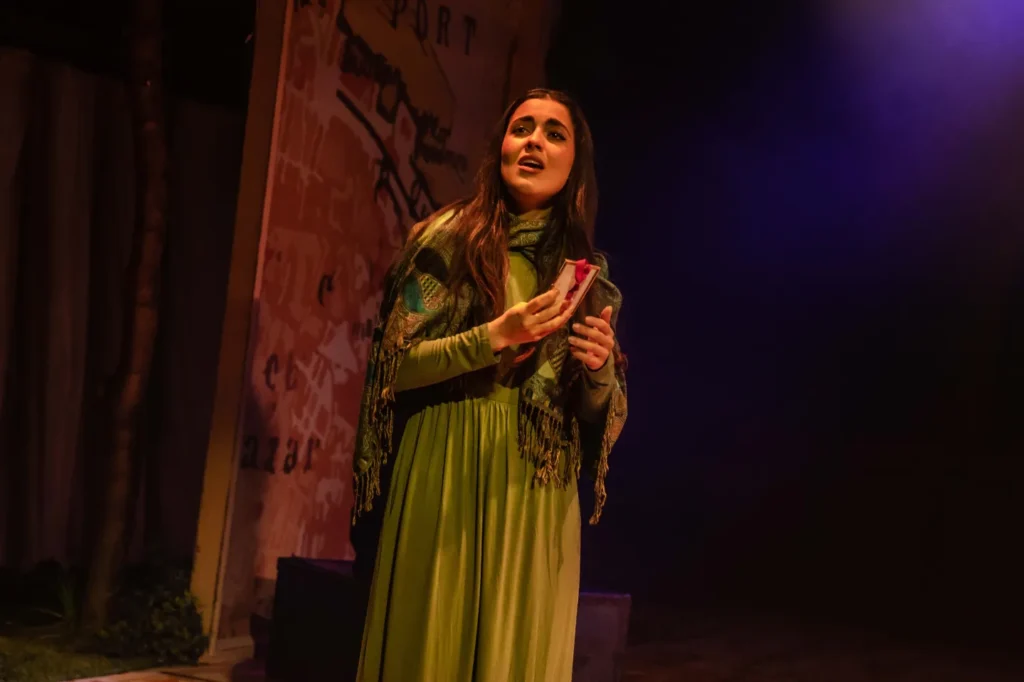 Also of note are the wonderful ensemble and the always fantastic Soophia Foroughi as Mother (who is criminally underused), especially when leading the stand-out number 'Spirit of the Earth'.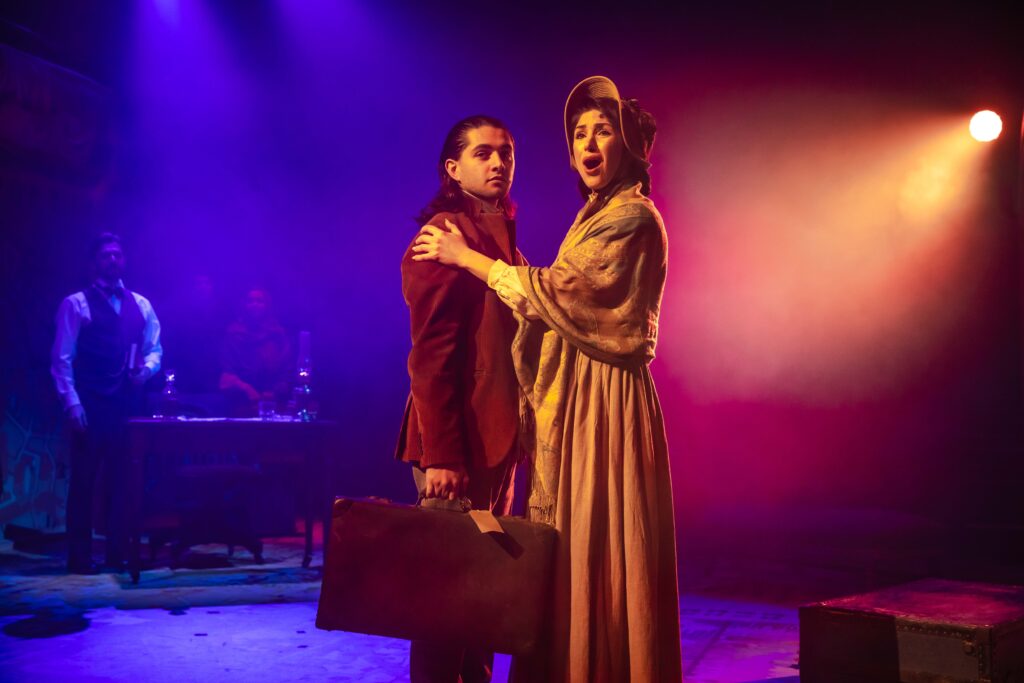 It has to be mentioned, it is wonderful to see the shows' commitment to featuring accurate and respectful representation. The performances on display, show how much diverse talent is out there and which is usually sorely overlooked.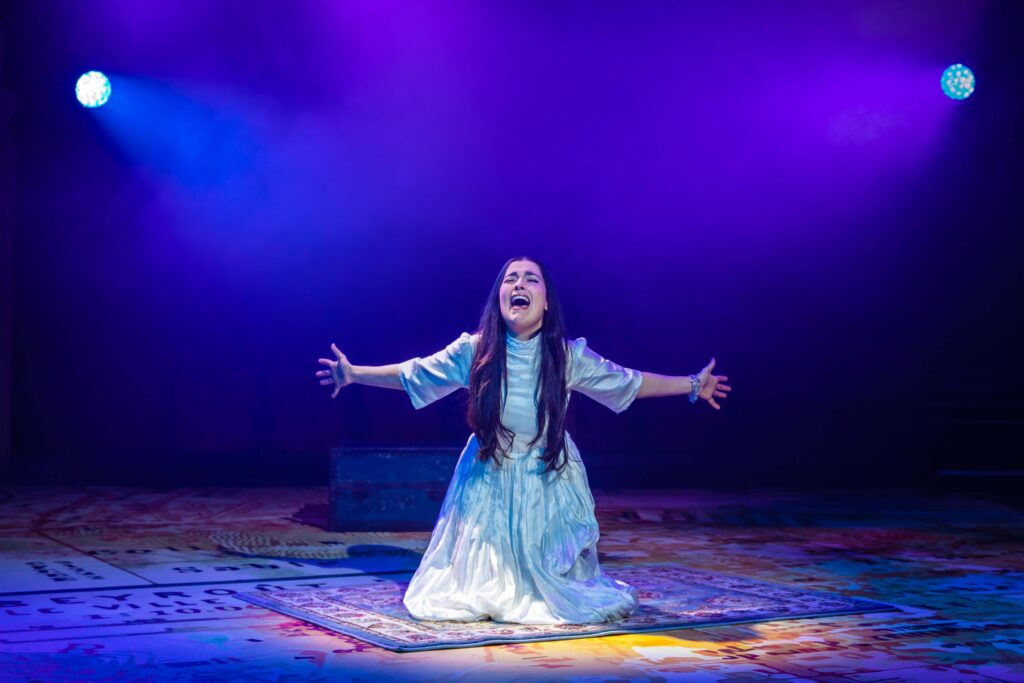 The show features some beautiful set & costume design by Gregor Donnelly, which is aided by the evocative lighting design by Nic Farman.
The show cleverly utilizes a revolve, which allows for some dynamic staging in the intimate theatre, paired with artful direction from Bronagh Lagan.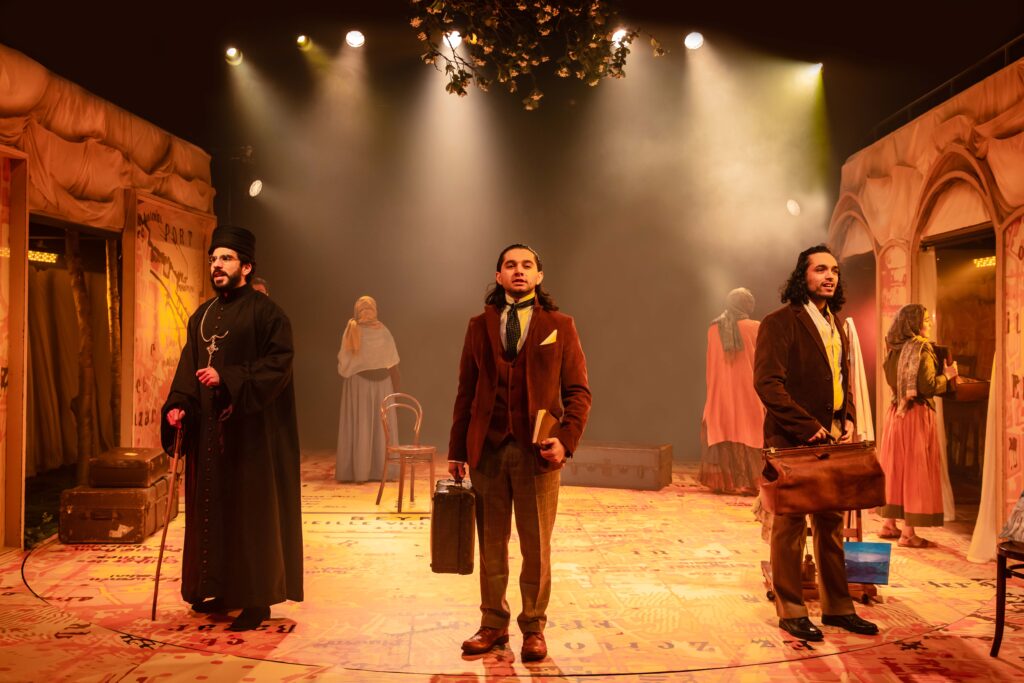 The book by Nadim Naaman suffers somewhat with the underdevelopment some of the characters of the piece, especially the antagonists. This is mitigated by the absolutely stunning music by Naaman and Dana Al Fardan.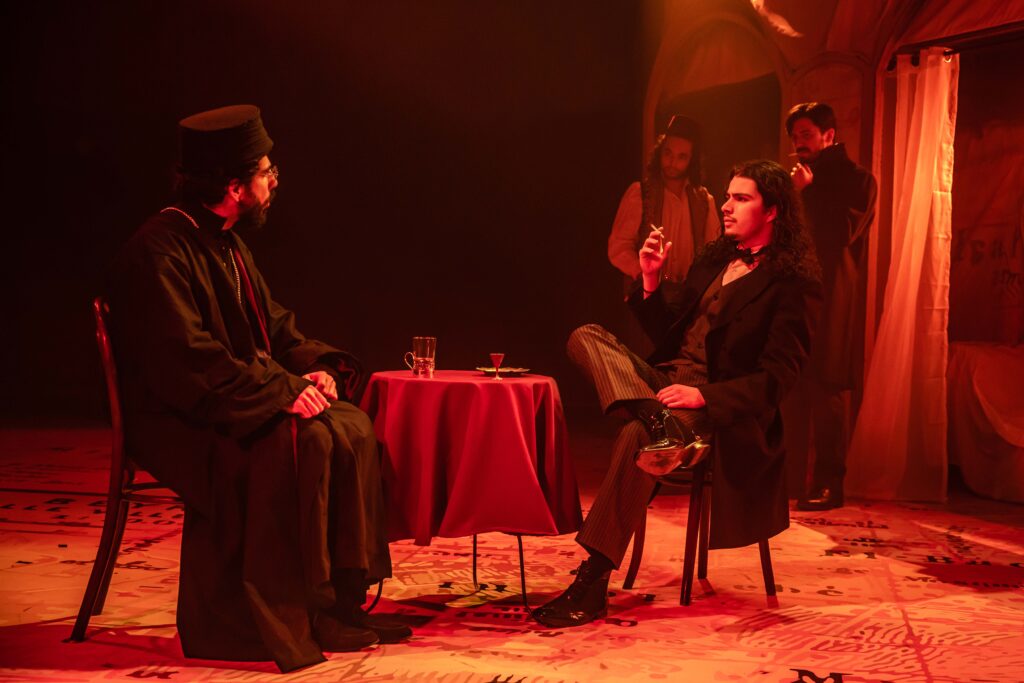 Broken Wings features one of most beautiful original scores in years, which is heightened by the gorgeous orchestrations and arrangements by Joe Davidson.
Broken Wings is a poignant and moving show, featuring fantastic performances from fresh new talent. Go support this new musical!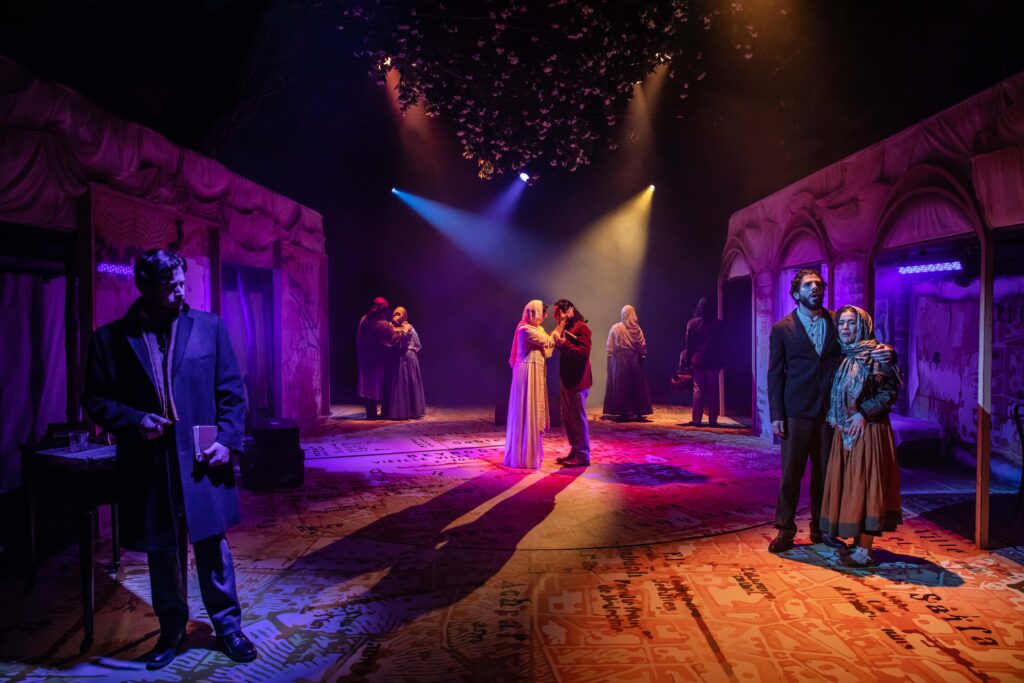 Broken Wings is playing the Charing Cross Theatre until 26th March 2022.
Tickets & more info – https://charingcrosstheatre.co.uk/theatre/broken-wings
Photo credit – Danny Kaan