⭐⭐⭐⭐⭐
20th April 2022
By Shaun Tossell
The road to the West End has been a long one for the cult musical Bonnie and Clyde, with producers working for years to bring it to London. Now they've finally succeeded, after the wildly successful concert production, a fully staged production is now in the heart of the West End. The question remains, was it worth the wait? Read on…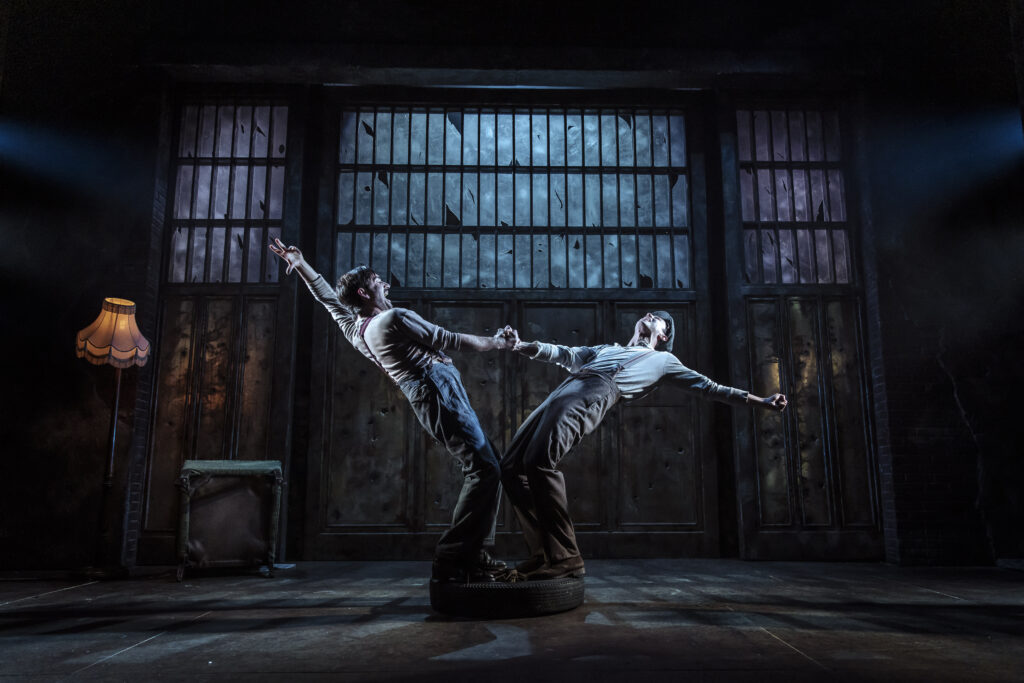 After numerous shows of his making their mark on Broadway, this is surprisingly, the first musical from prolific composer Frank Wildhorn to make it to the West End.
Bonnie and Clyde is based on the infamous folk heroes and tells "the electrifying story of love, adventure and crime that captured the attention of an entire nation."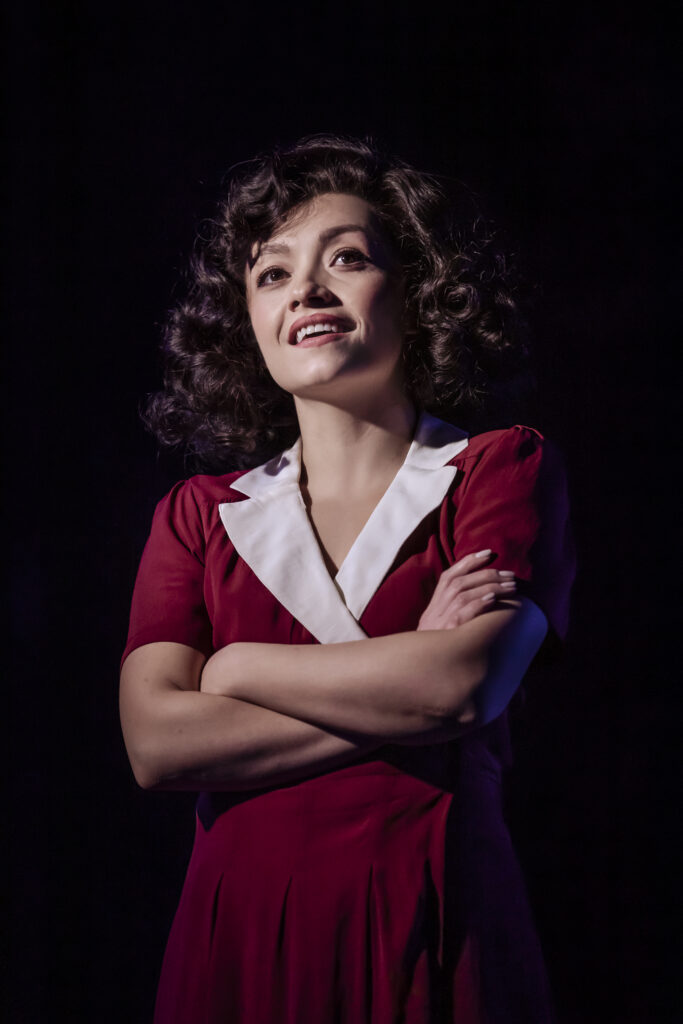 First things first, an absolutely killer cast have been assembled for this brand-new production. Frances Mayli McCann shines as Bonnie Parker in a star-making turn. Mayli McCann is a magnetic presence on stage, with huge vocals to boot. Her voice soars with passion in the gorgeous "How 'bout a Dance".
She is joined by hotly in-demand West End leading man Jordan Luke Gage. Effortlessly charismatic, Gage delivers a intense portrayal as Clyde Barrow, ferociously attacking his solo numbers with "Raise A Little Hell" being a stand out. It also doesn't hurt that Mayli McCann and Gage's sizzling chemistry is off the charts.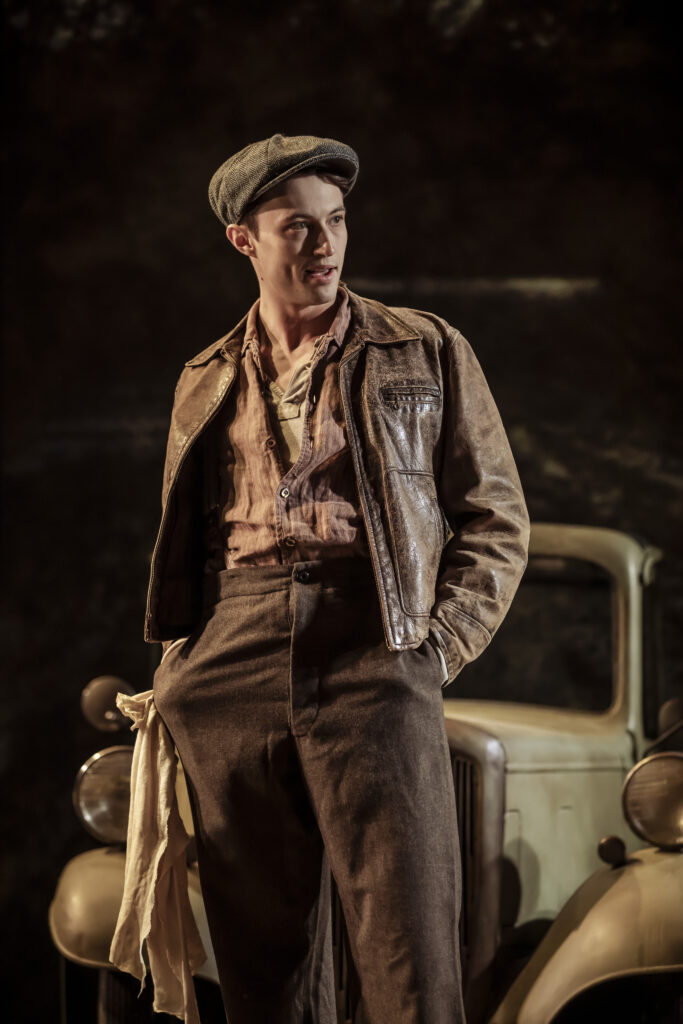 Natalie McQueen is deliciously acerbic as Blanche Barrow, joined by the brilliant George Maguire as Buck Barrow, they provide the show with its funniest moments, though also surprisingly, the most affecting. McQueen also sounds absolutely divine, especially with the number "That's What You Call a Dream".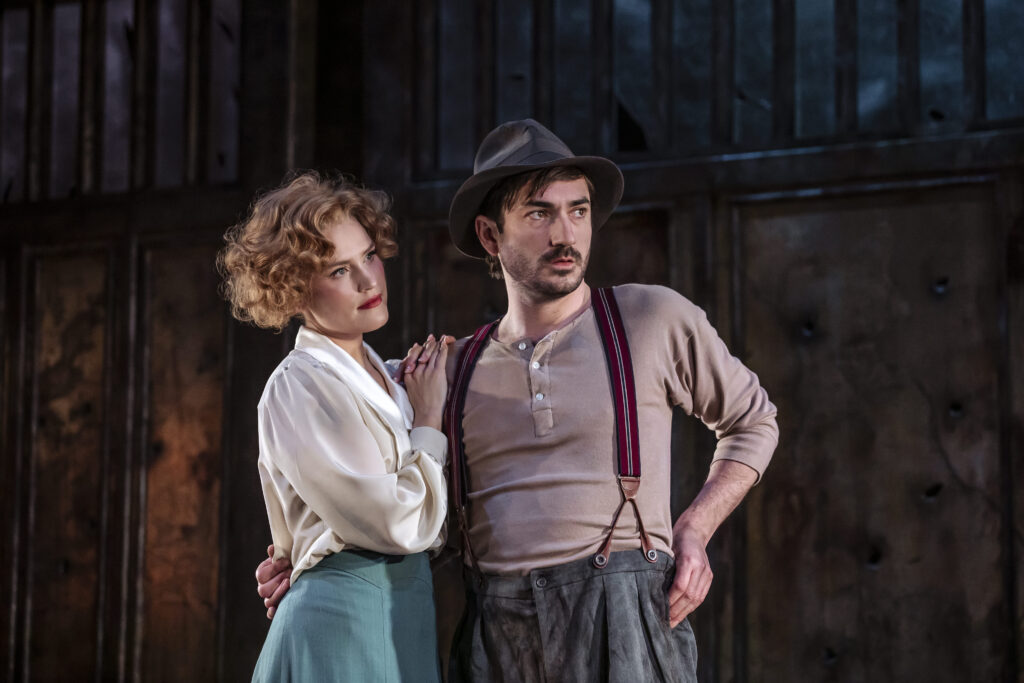 Stand-outs include Ako Mitchell as the Preacher and Cleve September as Ted Hinton. Also special mention of the fantastic young performers Bea Ward and Isaac Lancel Watkinson as young Bonnie and Clyde respectively.
They are joined by an equally impressive ensemble who each add something special.
Directed and choreographed with flair by Nick Winston, who cleverly utilized ever inch of the intimate Arts Theatre.
The look of of this show is wonderfully evocative of the time period, a seriously slick production with some ingenious staging & set design by Philip Witcomb. It works in perfect harmony with atmospheric video design Nina Dunn and lighting design by Zoe Spurr, effortlessly transforming scene to scene.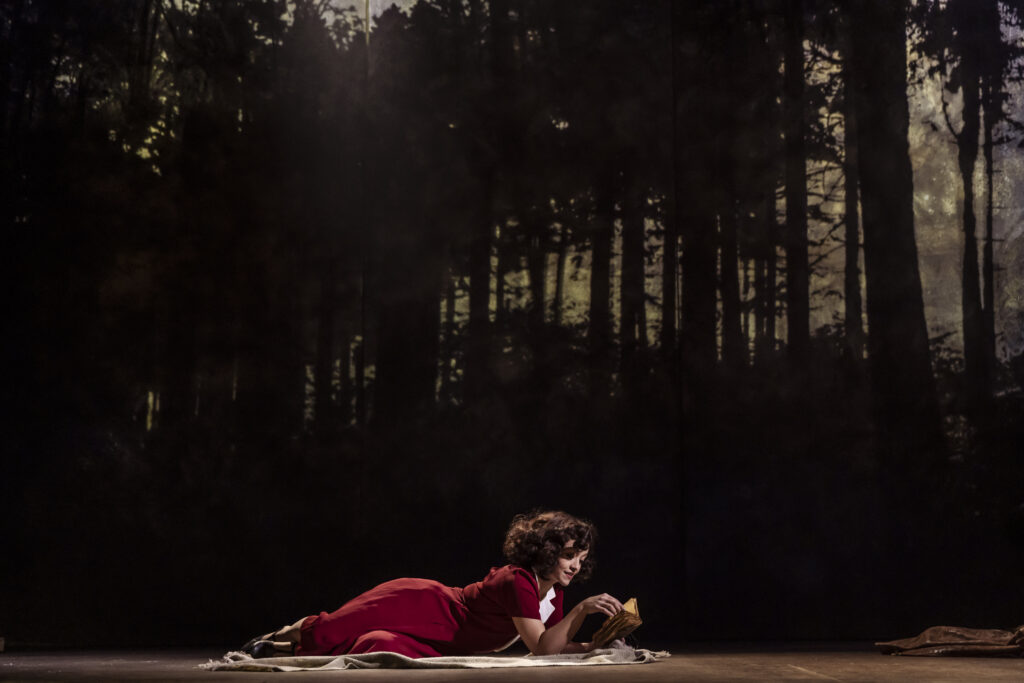 The book by Ivan Menchell is darkly comic at times, full of brilliant one-liners, keeps the show zipping along, in this wickedly entertaining adaptation of this almost mythic tale.
A perfect companion to the gorgeous collection of songs by Frank Wildhorn and Don Black. The unconventional score by Wildhorn features country and rock numbers, heavily influenced by blues and gospel, married wonderfully with Black's clever lyrics.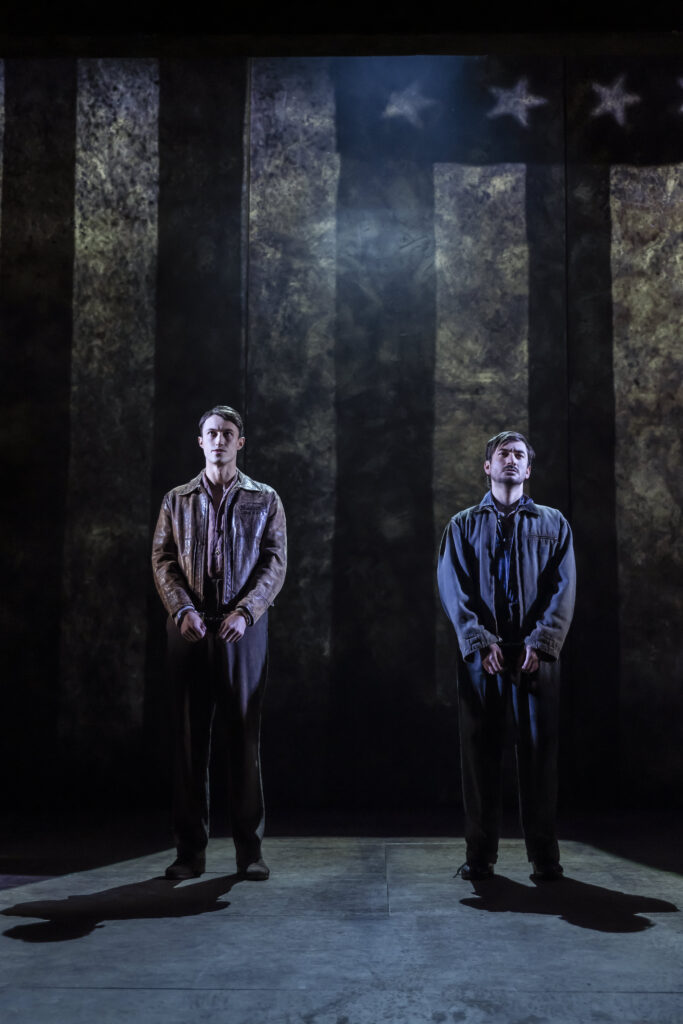 Bonnie and Clyde is sexy and seductive, featuring an absolutely fire cast. It's a crime it's taken this long for this sensational show to make its way to the West End. It deserves to be the hottest ticket in town. Go see it now!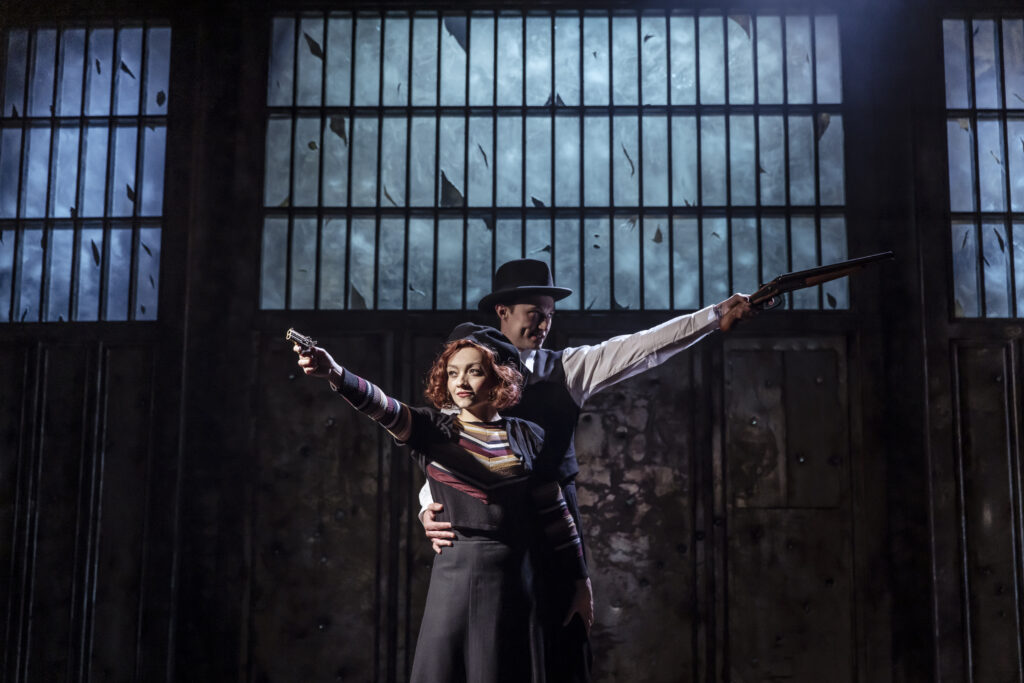 Bonnie and Clyde is playing a strictly limited run at the Arts Theatre until 10th July 2022.
Tickets & more info – https://bonnieandclydemusical.com/
Photo credit – Richard Davenport