⭐⭐⭐⭐
6th July 2021
Review by Shaun Tossell
Be More Chill returns to London after having its original run at The Other Palace cut short due to the pandemic. It's now back, bigger and better than ever, this time coming to the West End's Shaftesbury Theatre.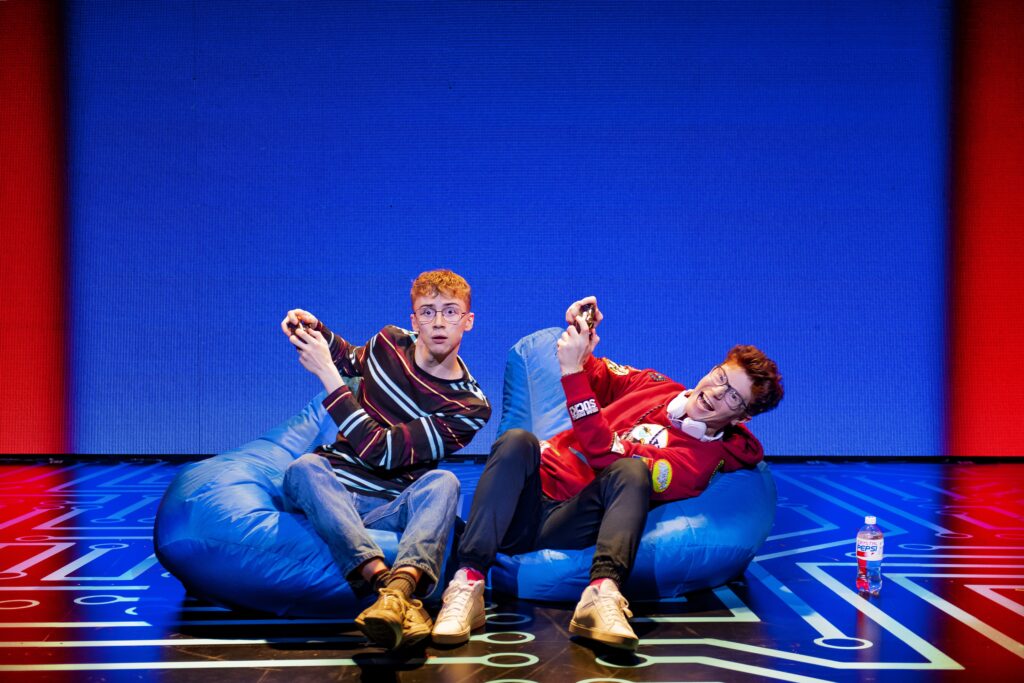 Be More Chill tells the story of awkward highschool misfit Jeremy, and his best friend Michael, who longs to be more popular to impress his crush, Christine. Things get interesting when the school bully tells Jeremy to buy a SQUIP pill (Super Quantum Unit Intel Processor) in order to become popular. Jeremy takes the SQUIP and soon finds out that all is not what it seems, especially when he starts hearing the voice of a supercomputer inside his head…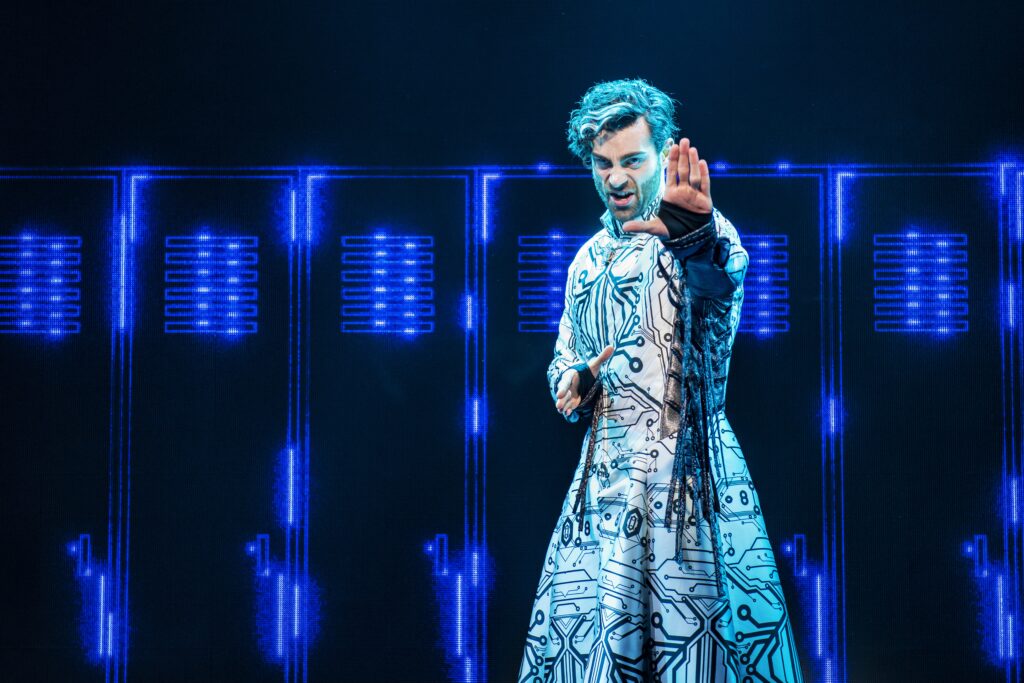 Without giving too much away, Be More Chill feels like the typical American high school story we've seen in countless films before, with a sci-fi B movie twist, resulting in a hilarious and heartwarming musical. To best describe it, Be More Chill feels like a modern-day Little Shop of Horrors.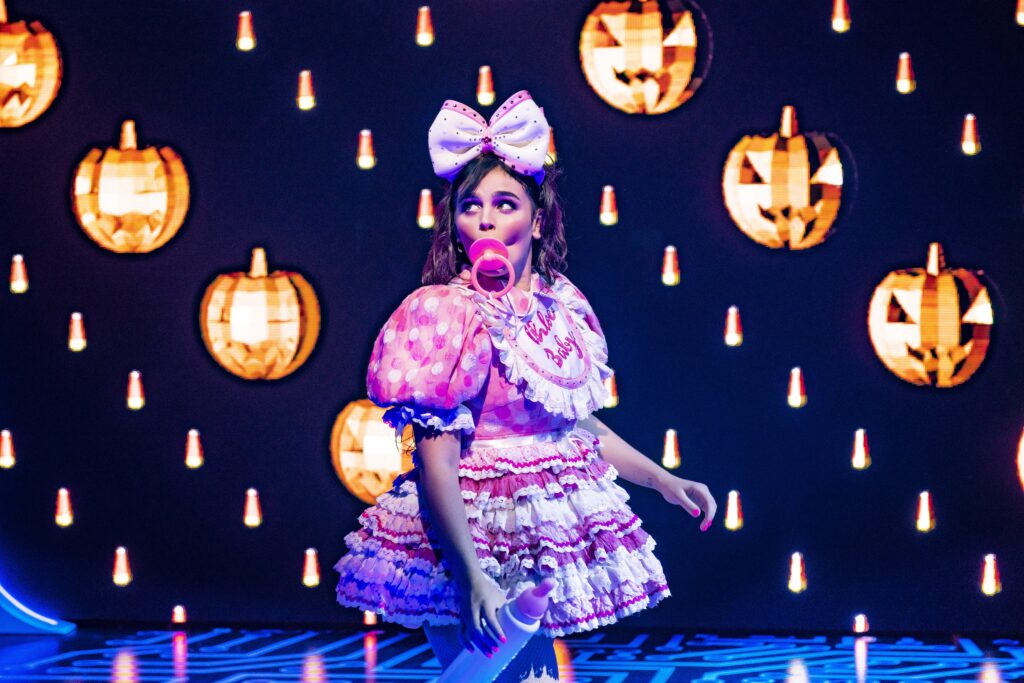 Leading the cast is Scott Folan, who perfectly encapsulates the awkward geek Jeremy, imbuing him with a genuine sweetness that makes you root for him, even when the character isn't that likable at times.
Folan is surrounded by a equally talented ensemble, who each elevate their individual comedic moments throughout the show.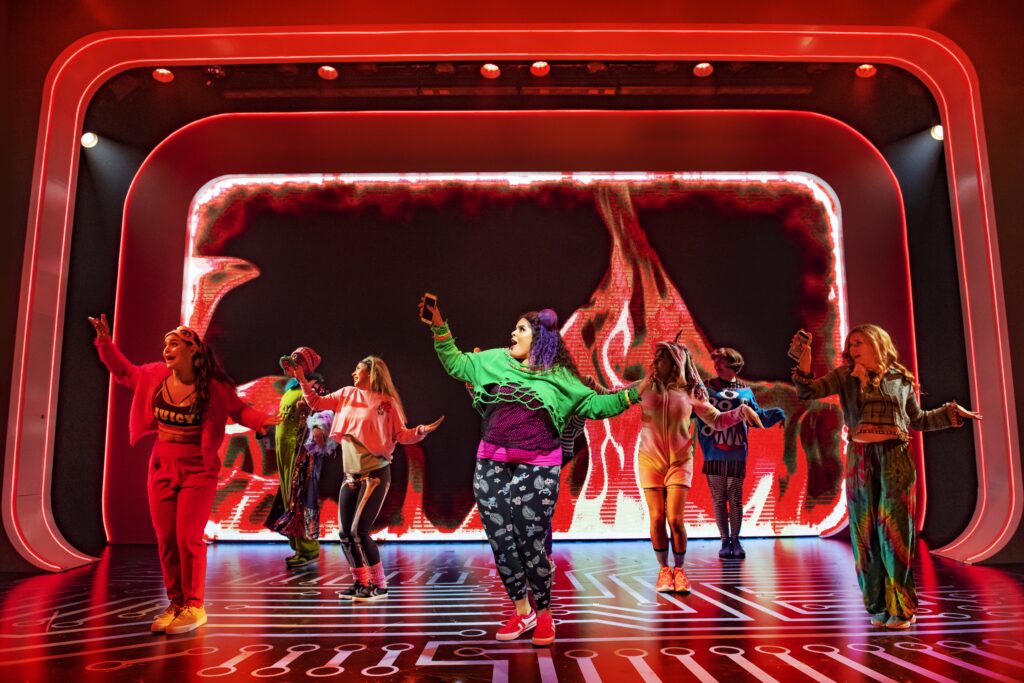 Other stands-outs include the hilarious Miracle Chance, who literally steals every scene she's in, as the theater obsessed Christine and Stewart Clarke as the brooding and manipulating SQUIP.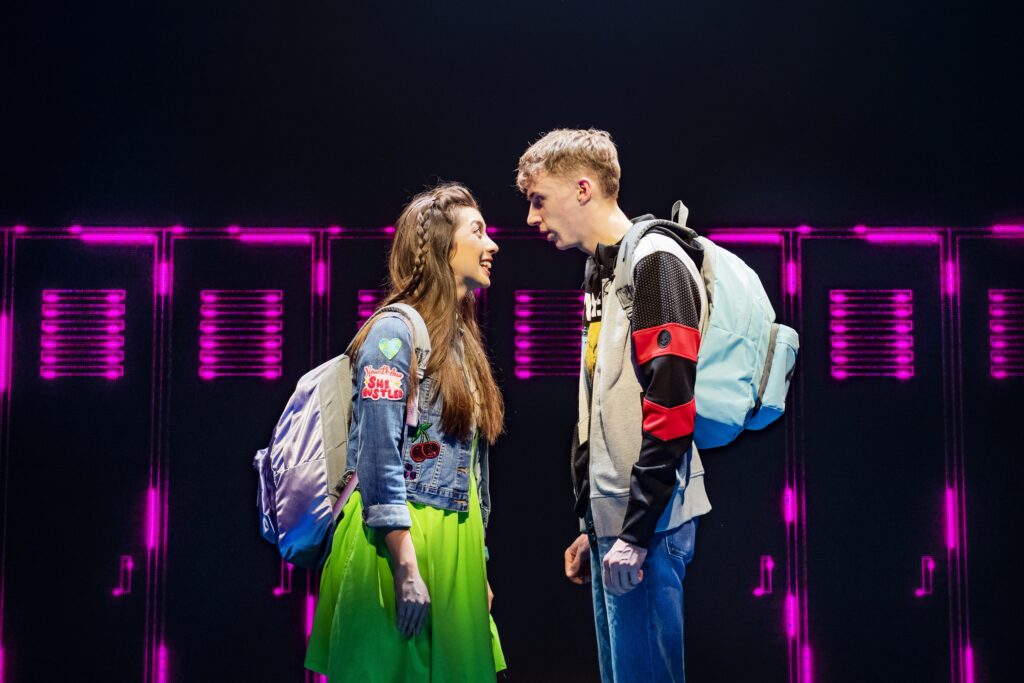 The songs by Joe Iconis are fresh, funny and ridiculously catchy. Special mention of Blake Patrick Anderson as Michael, who gives a show-shopping performance of the heartfelt stand-out number "Michael in the Bathroom".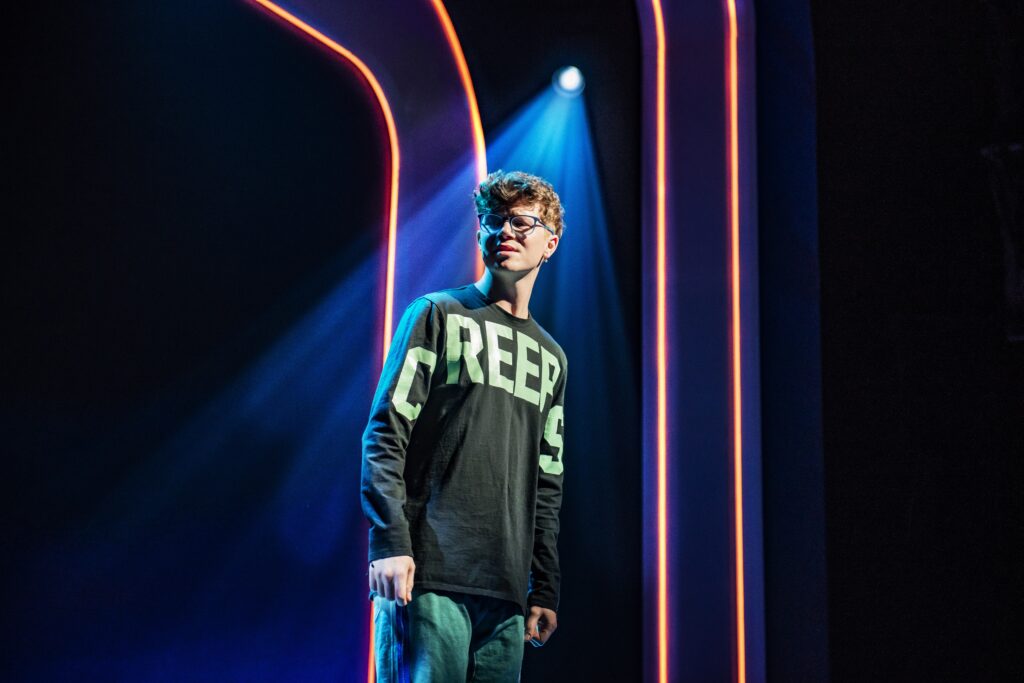 The show has a minimal set, that cleverly utilises dynamic neon backdrops, with scenic design by Beowulf Boritt and video design by Alex Basco Koch, which works effectively with the wonderful lighting design by Tyler Micoleau.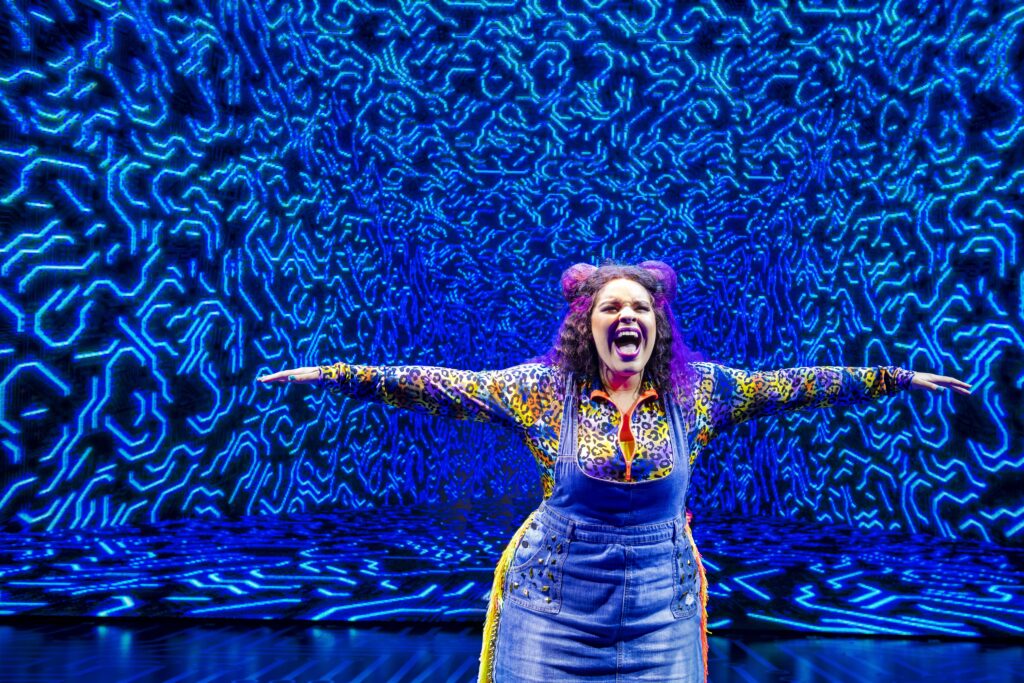 I also enjoyed the bright and colourful costume design work by Bobby Frederick Tilley II, especially in relation to the increasingly outlandish outfits worn by The SQUIP.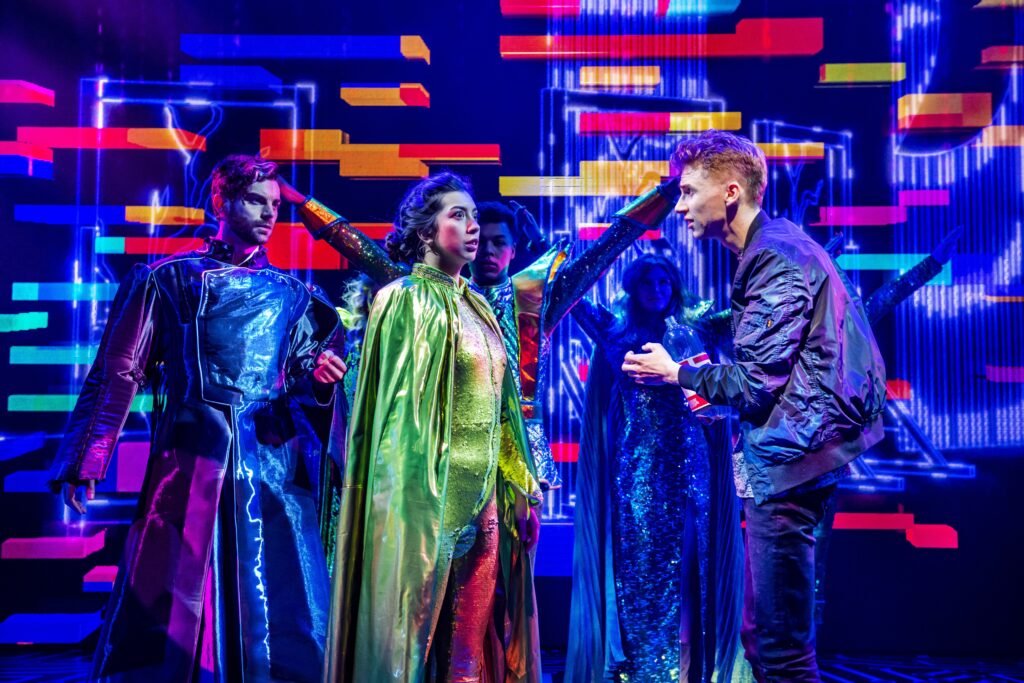 Be More Chill is an entertaining, sci-fi romp with addictive songs and also the perfect introduction to musical theatre for teens. C-c-c c'mon down to the Shaftesbury Theatre for a great time!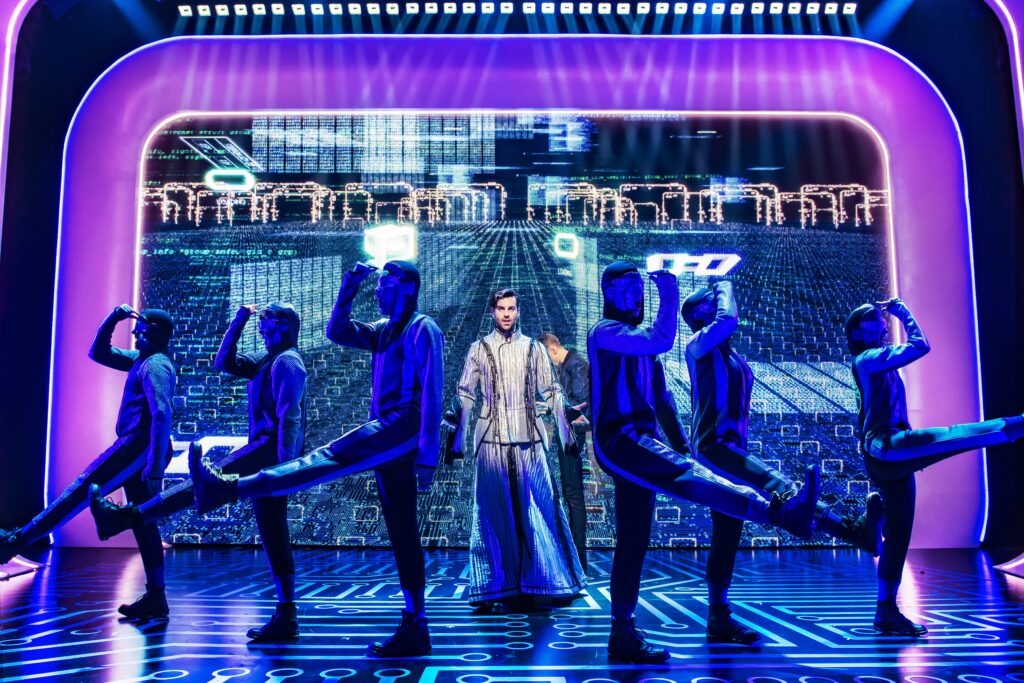 Be More Chill is playing the Shaftesbury Theatre for 10 weeks only, running until 5th September 2021.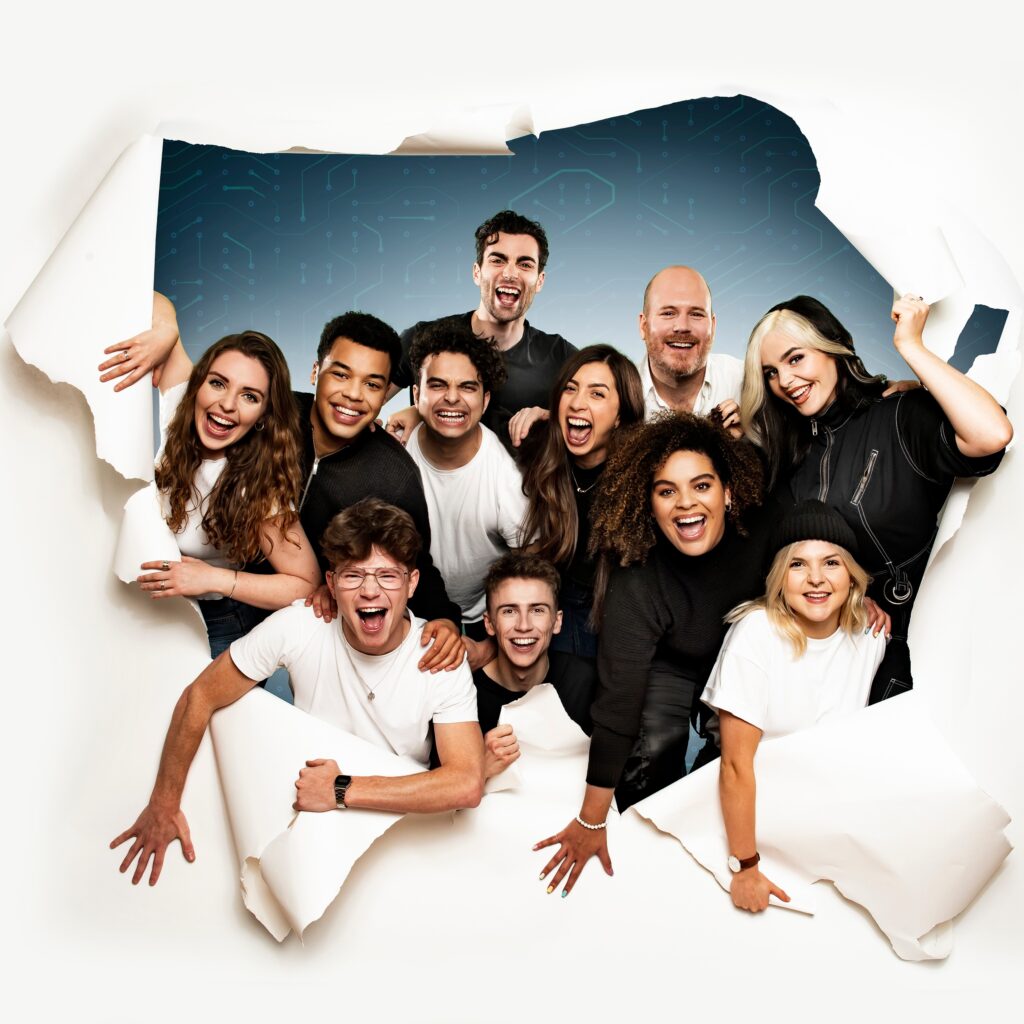 Tickets & more info – https://www.bemorechillmusical.com/